What Agency Execs Really Think of Super Bowl Digital Work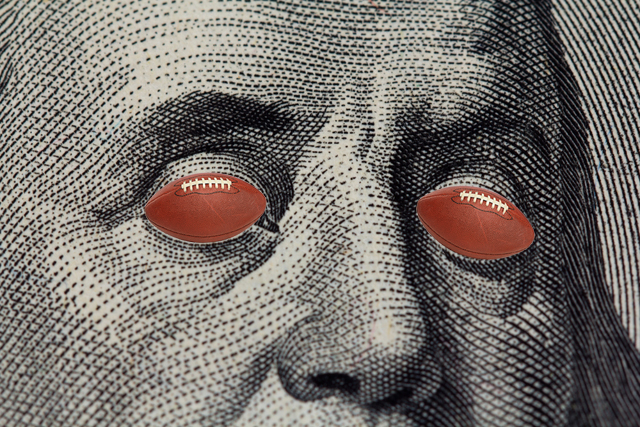 It's the time of the year when brands that have plunked down $4 million for Super Bowl spots are feverishly trying to milk it for all its worth. Naturally, digital media, and social in particular, is playing a bigger role in these efforts.
Digiday polled agency execs, giving them anonymity for their honesty, to see what they really think of these big-brand efforts. Unsurprisingly, few came away greatly impressed with how advertisers are using digital for what's still a TV-centered event.
Coca-Cola's "The Mirage" 
Coca-Cola "gamified" its Super Bowl effort, creating and distributing a video online and on TV that sends three teams — badlanders, cowboys and showgirls — racing through the desert in pursuit of a Coca-Cola bottle. Fans' actions via social media leading up to the game will determine how the storyline plays out. The night of the game, users can vote for the deserted team they support and can sabotage rivals on the site and earn extra sabotages by sharing their vote via social media. Real-time updates on the chase and character engagement will take place on every major form of digital and social media.
"They've successfully produced a family-friendly competition with iconic, well-defined characters that feel true to the Coke spirit. They could have given fans a reason to come back. The Super Bowl starts well before Sunday, as far as brands are concerned. This is an opportunity for a short-term relationship, and they didn't even ask for a second date. They've missed a lot of social opportunities. "Share to unlock additional episodes" does not make for a social campaign. This creative begs for something truly social, fully leveraging open-graph actions, and they completely dropped the ball." — Agency Exec A
Doritos "Crash the Super Bowl" ad
This year is Doritos' seventh iteration of the "Crash the Super Bowl" ad.  It's a contest for aspiring film makers, which got about 3,000 submissions on ideas for who should crash the Super Bowl. The finalists are two dogs, a toddler, a goat, a blind man and a father dressed as a princess. Consumers will vote on which ad will appear during the game. Doritos will pick the other. The brand has been building buzz on social media leading up to the Super Bowl. Voting is now closed, and the number of submissions this year fell by about half from last year's 6,100.
"Children and animals and gags — oh my. I suppose I shouldn't be mad at Doritos for going back to the crowdsource well yet again. But I can't help but feel a bit of deja vu — been there, done that. Judging by the drop in the number of entries they received this year vs. years past, I don't think I'm alone in this point of view. That said, out of all the finalists, the one that I do like the best and I think the hands-down winner is the "Goat For Sale" spot. It's actually very funny and makes the point about featuring the product in a way that is both entertaining, creative and visually hysterical (the goat screaming at the sight of the empty shelves – funny). That said, it may be time to change the formula next year." — Agency Exec B
Ford Jimmy Fallon Twitter crowdsourcing
Ford is working with Jimmy Fallon on a 60-second Super Bowl ad for its Lincoln brand based on script suggestions it is asking for leading up to the game on social media.
"Deja vu part deux. This effort by Ford is interesting in a meh kind of way  and feels very familiar. Remember the Camry Effect? No? How about Cannon's Project Imagina8ion campaign? Ford's effort feels like a weaker mash-up of both of these efforts. Granted, it does have Jimmy Fallon and did leverage crowdsourcing efforts via Twitter, but the stories are not even product-related, are they? How they use Fallon and the five selected stories to tie it all together and "steer" people to give a damn about the new Lincoln will be an interesting fete. Or will it?" — Agency Exec B
Pepsi's crowdsourced halftime
Pepsi's Super Bowl campaign involves crowdsourcing its halftime intro before Beyoncé's performance. Pepsi asked fans to submit photos of themselves in certain poses for a chance to win and be able to appear in the intro and a chance for the grand prize of a round-trip airfare, hotel and ground transportation along with appearing in the intro show. Pepsi is also using the hashtag #PepsiHalftime to promote the effort.
"What's good about this is they've used hashtags and user-generated content. They dropped the ball days before the game. Once the submission process ended, the site became void of content. Just days from the game, there's not a single clue unlocked, and there's nothing to engage the audience beyond asking for tweets. They could have better planned for the life of the campaign. The creative execution looks like 2004. Not responsive, and doesn't take into account typical screen size. Did anyone proof this on a monitor? Lots of wasted opportunity." — Agency Exec C
Toyota's Wish Granted
Toyota's asking consumers to post pictures of themselves on Instagram and Twitter, with the hashtag #WishGranted for a chance of their photo appearing in Toyota's Super Bowl commercial.
"#WishGranted might be better executed by actually granting viewers' wishes. Perhaps you're entering a contest to win a Rav 4, or you are submitting some Rav 4-related fantasies that Toyota can grant to a lucky winner. The open call for UGC is vague, and I don't see any aggregation site that would help provide some guidance as to what types of wishes you should be granting yourself. Is Toyota granting a wish? Am I granting myself my own wish?" — Agency Exec D
Saya Weissman also contributed reporting for this story
Images via Shutterstock
https://digiday.com/?p=30942