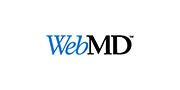 This is the fourth installment of a four-part series that profiles rising stars in the agency world who are leaving their marks through creativity and initiative. The series is sponsored by WebMD.
---
Kat Gordon recalls the very moment when she realized the agency world had girl trouble.
A senior copywriter at Hal Riney in 1996, Gordon remembers watching a creative team scrambling to put together spec work for the Saab account. A photo of each of the 17 team members had been taped up on a wall in a grid under the phrase "Would you buy a car from these guys?" The problem: There was only one woman in the group.
"I had to walk past this wall several times a day, and then it was a moment where I was like, 'Am I the only one seeing this pattern?'" recalled Gordon. "I couldn't believe someone took all that time and that many pieces of Scotch tape to put up these pictures and didn't notice it's all men. I knew that wasn't O.K."
The agency didn't get the account. Part of the problem, as Gordon sees it now, is that they didn't factor in the female consumer perspective. Gordon, who is now the founder and CEO of her own agency that focuses on marketing to women, has made it her mission to make more people notice the obvious pattern on the wall and do something about it.
Toward that end, she founded The 3% Conference last year, an event for women in advertising to come together and talk about important issues, to gain knowledge and support, to network and to figure out how to have a bigger impact on the male-dominated advertising world.
Gordon began her career as a copywriter, first at publications like USA Today and Cosmopolitan, and then went to agency Anderson Lembke before she was recruited to Hal Riney. She, however, didn't last long in the agency world. She knew she wanted to have children and just didn't think it would be an option to be a mom and be at Hal Riney, so at 31 she left to have kids — two boys, now 11 and 15 — and to ultimately start her own agency, Maternal Instinct, in 2008.
"I don't remember for a second thinking about staying at Hal Riney when I was going to have kids," said Gordon. "I don't remember there being creative female leadership; I don't remember seeing anyone pregnant on the premises. It just wasn't a possibility in my mind."
This is not an unfamiliar problem for professional women in general. But advertising in particular, with its long hours and unpredictable schedules, has long been particularly inhospitable to mothers.
"Agency life is especially punishing to families because it's unpredictable — you don't know when a campaign is going to need major work at the 11th hour or when you are going to have to get on a plane to present that work," said Gordon. "Raising kids, you need that predictability."
Though busy between running Maternal Instinct and building up and organizing The 3% Conference, she is able to make time for her family – especially now that her children are older. She makes it a point to work from home two days a week. And sometimes maintaining a healthy work-life balance means turning down work for clients with aggressive schedules.
Most women at agencies don't have this flexibility and end up having to choose between their career and motherhood. Many women end up leaving, and those who stick it out don't have it easy. This is one of the most popular topics that The 3% Conference addresses. The end result? Women make up only about 3 percent of the creative directors.
"For years – decades – our industry has been bemoaning the lack of women in creative departments and the lack of female creative directors, and for decades, nobody did anything about it," said Cindy Gallop, former chairman of BBH and CEO and founder of If We Ran the World. "It took a woman to actually do something about it and to create a hub and a community our entire industry can mobilize around — women and right-thinking men — to make change happen in this most critical of areas."
At the most recent 3% Conference in San Francisco last month, more than 400 people – both men and women on the creative and client side – discussed topics like collaboration, attended panels on the "most creative" women in advertising, and learned how women can better advocate for themselves and sell their own work.
Gordon goes out of her way to make sure that there are men at her conferences and on any panel she agrees to speak on. As she sees it, without men present, it would just be an echo-chamber. Having men understand women's issues and being a part of the solution is critical.
"You need to have men in senior positions showing up and publicly making a declaration about the importance of this issue," she said. Toward that end, Gordon is now looking to take what she's learned from running her conference and begin consulting with agencies to help them better support and nurture their female creatives.
"A lot of us have great ideas about doing things in this industry, but actually doing it is a rarer quality," said Susan Credle, chief creative officer at Leo Burnett Chicago. "Diversity is not just a female problem, it's a world problem. If she is successful at this, then I'm guessing it will eventually have to be called the 50 percent."
Image via Steve Hall
https://digiday.com/?p=54464
September 28, 2023 • 4 min read
Some content creators are using generative AI tools to spark new levels of creativity and innovation and are sharing their experiences online in how they're using these tools to streamline their workflows and boost productivity.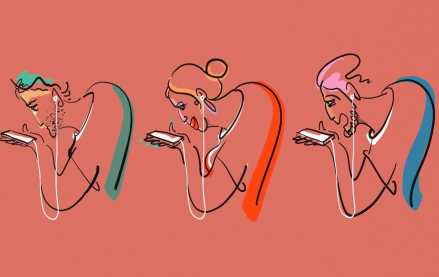 September 28, 2023 • 6 min read
In this edition of the weekly Digiday+ Research Briefing, we share focal points from Digiday's recently released reports on marketers' evolving social media tactics, including how they're using Facebook less and diving into YouTube Shorts more.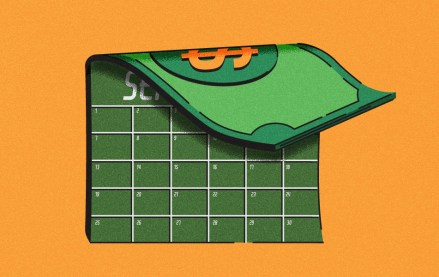 September 28, 2023 • 4 min read
In 2023, some brands' executive boardrooms are still insulated from the chill of crypto winter, for better or worse. But the rising pressure of crypto skepticism has made it more urgent than ever for companies to figure out how to use blockchain technology to support their core offerings and customer base rather than simply dropping branded NFTs and hoping for the best.