The Non-Agency That Agencies Should Emulate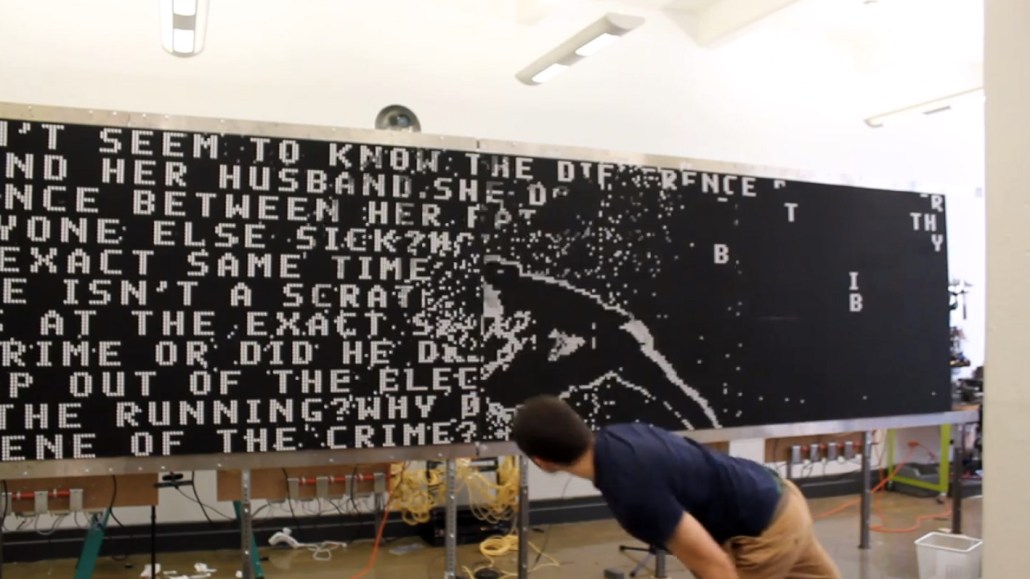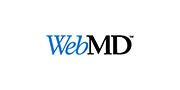 This is the second installment of a four-part series that will profile rising stars in the agency world that are leaving their marks through creativity and initiative. The series is sponsored by WebMD.
---
When Andrew Zolty and his colleague Mattias Gunneras left their agency gigs in 2010, they wanted to build a company that specialized in connecting the physical world with the digital one. Three years later, their creation, Breakfast NY, has done just that. It worked with TBS to a put a blimp over Manhattan that people could check into on Foursquare, worked with Ray-Ban to create a real-time billboard with eventgoers' Instagram pictures, and created a high-tech "mission control" for Major League Baseball's NYC "fan cave."
But despite the company's success with brands, and plaudits from across the advertising world, Breakfast has no real desire to be an agency. In fact, it may never work for another client again.
That's because Breakfast is a product company at heart. It may have sustained itself by creating products for brands, but its ambitions are to control its own destiny, not to respond to advertiser RFPs. The company has seen some success with products like its Instaprint photo printers for Instagram, but it's latest attempt, an interactive signpost, called "Points," is about to go into full-scale production. If that turns out to be a success, there's a chance the company might never work for brands again.
"As of this moment, we're telling clients we're absolutely focused on Points," Zolty told Digiday. "If it gets to the point when that's up and running on its own, we'll be open to discussions."
The irony is that brands are thirsting for the type of work that small, scrappy engineering shops like Breakfast can produce. It's the same type of work that agencies often claim they're capable of producing, but don't. The type of work five people toiling away in a studio in Brooklyn's Dumbo neighborhood have proved they can do a better job producing than major ad holding companies. Agencies often talk about "making things." They could learn a thing or two from Breakfast's experiences. Ironically, the reason Breakfast had such success working with brands in the first place is, to an extent, the fact that it never really courted their attention. It never set out to create things for brands; it just set out to create … things.
"We started out doing our own projects, which brought in clients, which would enable us to work on more of our own projects. It's been a virtuous cycle," Zolty told Digiday. "From the beginning, we've had this mindset of balancing our own projects with our work for clients."
Breakfast's one-room Dumbo studio is not at all like your typical agency office. There are soldering irons, electronics parts and various "toys" it has built. In the past two years, Breakfast's work has gained admiration across the digital media world. Brands are eager to work with the company, even though they often don't really know in what capacity, and other agencies admire the fact that they actually make things, as opposed to paying lip service to the concept.
"We love those guys," said Richard Schatzberger, a founder of brand consultancy co: collective, which has collaborated with Breakfast in the past. "They've been brave, and I respect that. I'm sure they've had people asking them to build websites and apps, but they've had this thesis about where they want to focus their efforts and they've stuck to it."
According to James Cooper, Betaworks' newly appointed head of creative, Breakfast has succeeded in walking the walk when it comes to creating physical digital products.
"They are genuinely making sense of the whole 'Internet of things' thing," Cooper said. "Most agencies, when they say they are making a product, mean they have built an app, but these guys make tweeting bikes, remote-controlled blimps and interactive signposts."
Winston Binch, chief digital officer at Deutsch LA added, "We need more of this in the industry."
Perhaps the reason Breakfast became such a successful agency is that it never really intended to be an agency. It didn't even necessarily intend to build things for other people. But when brands such as Google and Johnson & Johnson come knocking at your door, it's difficult to say no. In time, "product shop for hire" became Breakfast's revenue model through circumstance rather than design.
"Points" might change that. In June, the company launched a prototype of the product, an interactive, social media-enabled street sign that can be programmed to literally point at just about anything. After three years in the making, Points proved a hit. Breakfast was inundated with interest from major cities, businesses and brands asking where they could buy the signs, and the company quickly realized it had a major opportunity.
Points will soon be going into full-scale production, and Zolty admits that fact is bringing the future of Breakfast's client work into question. For the next few months, the company's staffers will be focused exclusively on bringing that product to market, he said. The company is essentially telling any brand that calls that it's not currently for hire. This is a position most agencies would love to be in.
"Right now, we're telling clients that we're a few months out from being able to do anything," Zolty said.
That could change in the future. It depends mostly on sales of the Points signs, and the company simply says it doesn't want to limit itself — the same mantra it started out with.
"I suppose we might become an incubator of sorts. But at the end of the day we're still just really passionate about figuring out how to pull online data into the physical world in a custom and beautiful way," Zolty concluded. "When it comes to client work, we'll have to see when we're ready to get back to it."
https://digiday.com/?p=52930