'We will be ready': Agencies in growth mode are expanding, not reducing, office footprints
March 23, 2021 • 4 min read
•
•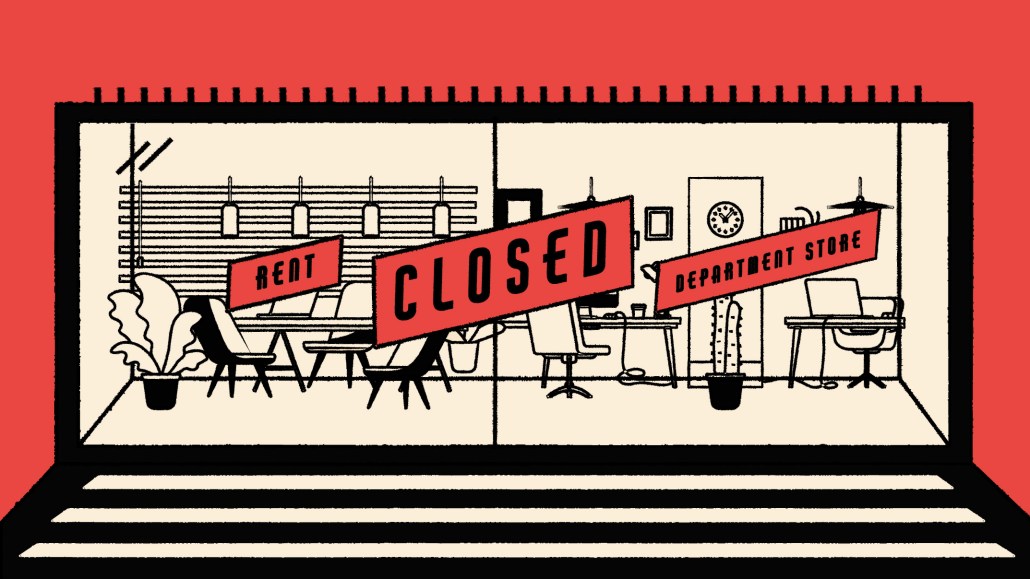 Ivy Liu
Scott Dadich knows a little something about disruption.
He famously broke down traditional barriers of journalism and design as the editor-in-chief of Condé Nast's Wired. In his current life – as co-founder and co-CEO, with Patrick Godfrey, of the San Francisco firm Godfrey Dadich Partners – he continues to push boundaries, employing his storytelling talents across everything from corporate strategy to documentary filmmaking to brand marketing campaigns for clients like Nike and IBM Watson.
As if the past year hadn't been eventful already, the company has been growing its business and beefing up its ranks (eight new team members have been onboarded this year, with nearly a dozen more now being recruited). Consequently, it is looking to double the current size of its digs. This, as remote and hybrid work setups have many employers eyeing smaller, not bigger, spaces.
The partners say they would like to remain at their current address, a drop-dead gorgeous space in the old Pacific Telephone Building. But as many tech firms and other companies have forsaken the city for cheaper, more tax-friendly environs like Texas and Florida, an abundance of commercial real estate — and prospective deals — have created an embarrassment of riches for those seeking mint office space.
They are confident they will pay less per square foot than they did when the firm last moved five years ago. They are equally as determined to reinvent the workspace in a way that's better for their firm and its people. The open-plan office that has become the norm for many companies leaves a lot to be desired, Dadich points out — especially in a time of competing Zoom calls. "We need more open space but also more closed space, more areas where we can close the doors, which is something we didn't really have pre-Covid," he said.
Godfrey believes that wide open spaces have been dehumanizing in a way — great for collaboration, not so much for contemplation, or tasks like writing. "When we go to design a new way of working, we simply want to take the best of the two worlds and find a way for people to focus and achieve a state of flow individually, but also have the opportunity to be inspired and engage with the people around them," he added.
Theirs isn't the only company looking to spread out. Come May, the Norfolk, Virginia-based agency Grow will live up to its name when it settles into roomier headquarters in a 100,000-square-foot space shared with a dozen or so other creative enterprises, including a tech company specializing in augmented reality and an architectural firm. Like Godfrey Dadich, Grow, whose clients include Adidas and Spotify, is expanding its business and its headcount (currently looking to fill seven positions) and has outgrown its existing space.
You might say Grow's founder, CEO and chief creative officer Drew Ungvarsky had a leg up securing a spot in the new development, a former retail space called Assembly: He is its CEO as well, and one of those who made reinventing some old department stores as a creative hub a reality.
The return to the office, however or whenever it happens, is something most people crave, Ungvarsky believes. "If there's anything we're all ready for and that's sure to come back, it is relationships and the ability to collaborate, not just in your own company, but with other, phenomenal creators — something we think this kind of office affords," he said.
The same goes for Evan Russack, partner, account and strategy at the Boulder, Colorado-based agency WorkInProgress, whose recent account wins include Mike's Hard Lemonade and Domino's. That new business, he said, "put us in the fortunate position of needing to bring on more staff" and expand the office footprint.
"While we have made it work virtually, we all long to be back together in person where we can more freely interact with one another and collaborate in a more spontaneous manner," he said. The team being back under one roof will also enable more social interaction, he added. Both, as he sees it, "have a massive impact on mindset and increase productivity and the quality of the work."
What about real estate bargains? Not likely in Boulder, as a good number of the tech firms that call the city home are "gobbling up space — so there are not as many good deals as one would think," according to Russack.
For some, expanding the workspace is long overdue. Take the agency Madwell, which was all set to move into a larger, 22,000-square-foot office in a onetime croissant factory in Brooklyn on April 1 of last year. Yes, April Fool's Day. "A year of virtual work later and I guess the joke's on us," said Chris Sojka, founder and chief creative officer of the shop, whose accounts include Diageo and Verizon.
The new space still isn't completed, thanks to coronavirus protocols and stop-work orders that slowed the process, and also blew through the budget.
Sojka considers it time and money well spent.
"A day when we can get back together around a conference table instead of a conference call is in sight," and while it will require some adjustment at first, he said, "we will be ready."
https://digiday.com/?p=406796
October 3, 2023 • 2 min read
•
•
In episode four of the "Is This The Metaverse?" narrative podcast, Glossy international fashion reporter Zofia Zwiegliska spotlights the brand opportunity when it comes to fashion in the metaverse.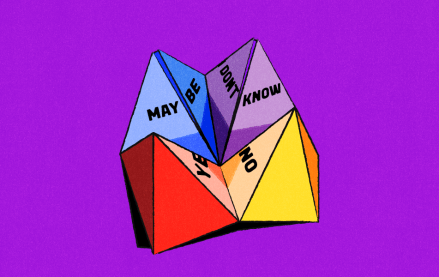 October 3, 2023 • 5 min read
•
•
Overall there's more due diligence from marketers when it comes to influencer marketing efforts now, according to marketers and agency execs, who say that there's been more rigor over the last year, and especially over the last six months.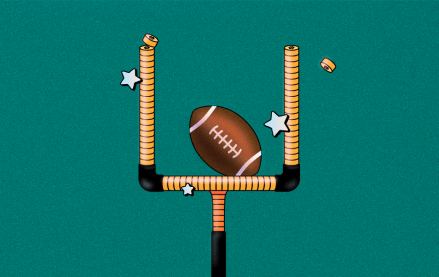 October 3, 2023 • 3 min read
•
•
The collaboration between the Los Angeles Rams and Snapchat goes back to 2020 as the Rams made became the first NFL team to conceive a Snapchat AR experience, affording fans the opportunity to virtually wear the team's recently unveiled uniform.