Meet the demented mind behind the viral video ad for a used Volvo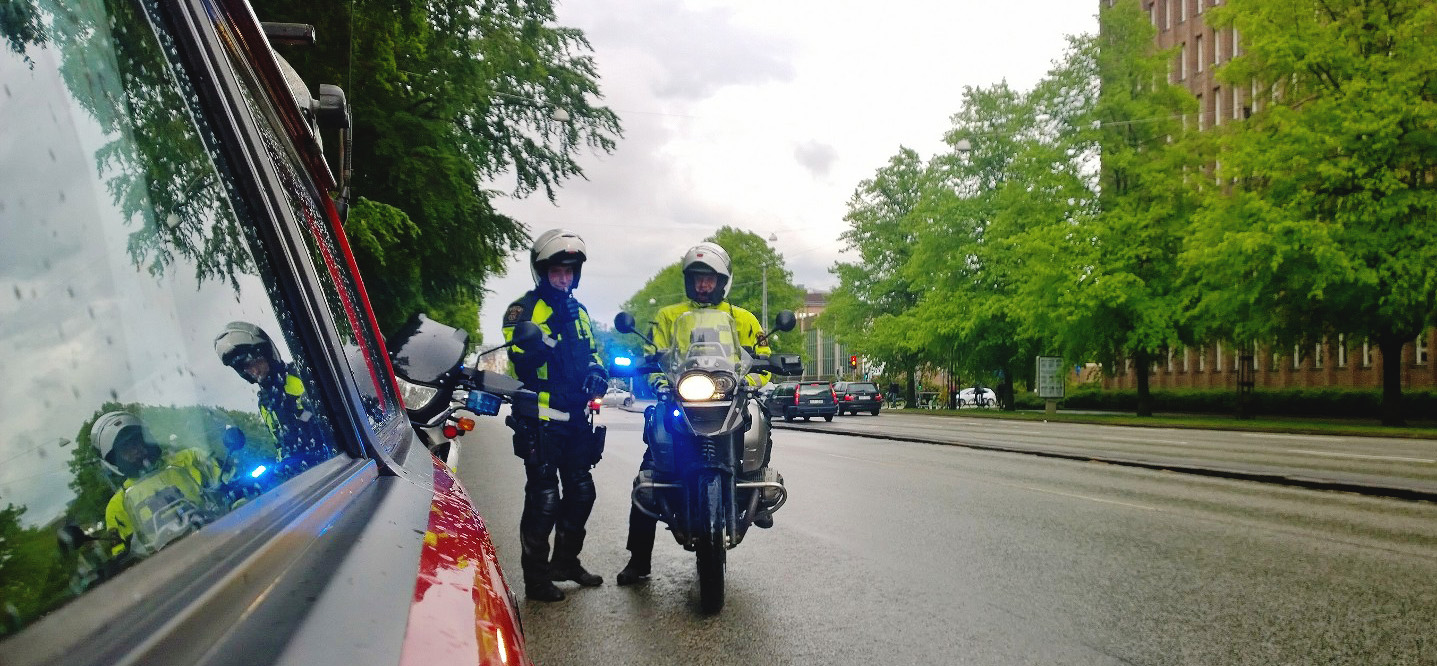 Volvo may never before have been described as "a masterpiece of kinetic energy" or bragged about its "increased lumbar support, and Hepatitis B." But copy like that accompanied by dramatic music and sweeping shots are meant to help sell Swedish art director Christoffer Castor's 1993 245GL. The orange auto — with its matching orange steel rims, "cold hurled and forged in spotless tweed" — is the star of one of the most overly dramatic and hilarious used car ads the Internet has seen.
Digiday reached out to Castor to get a sense of what inspired the ad, and learned that sometimes going viral (over 385,000 views between the English and Swedish versions since May 11) doesn't necessarily translate into instant sales.
Castor, who lives and works in Malmo, Sweden, was even pulled over by two police officers because they recognized the car from the video, and told him "it was the funniest video they'd ever seen." Eat your hearts out, Cannes.
What was your inspiration for this ad?
I don't know, I just wanted to do something trailer-ish that looked good but was really stupid.
Where was it shot? It looks very pretty and Swedish in the background.
 The car park scenes was shot just across the road from where I work, and the GoPro footage was shot just around the corner. I took my cuddly colleague-friend Christian Svanlund  who helped to shoot it, he's a cinematographer.
How long did it take to produce?
We shot it all on under two hectic hours on two lunch breaks. It took me two nights to edit. I wrote down a  voice over script and called my even cuddlier friend Johan Karlberg and asked him to look it through. It was a very spontaneous shooting but I had some sort of storyboard in my head when we were shooting.
Ah yes, since you were the client, you didn't need all the fancy prep work.
I've been doing stupid videos for a long time. I love to direct stupid stuff but I've never really worked on big projects as a director. Just some hobby-made music videos and such.
Any interesting responses since the video's been posted?
 The day after I published the ad on "Blocket" (Sweden's Craigslist) and the video on YT, the big papers in Sweden started to call me. And it went approximately 200,000 views in two days. Yesterday when I was driving home from work I was pulled over by two cops on motorcycles. They asked if they could take a pic of the car.
Has the car sold yet?
No! I've got a ton of mails but most of them is just telling it's a great vid! Love that though! A lot of low-bidders too…I really have to get rid of the car cause I got two of 'em now and I only got one parking space…
Given the success of your ad, should art directors be given more leeway when creating their clients' work.
 Yes! Trust the AD!

https://digiday.com/?p=75005