VMLY&R's Jon Cook: Agencies take the client relationship for granted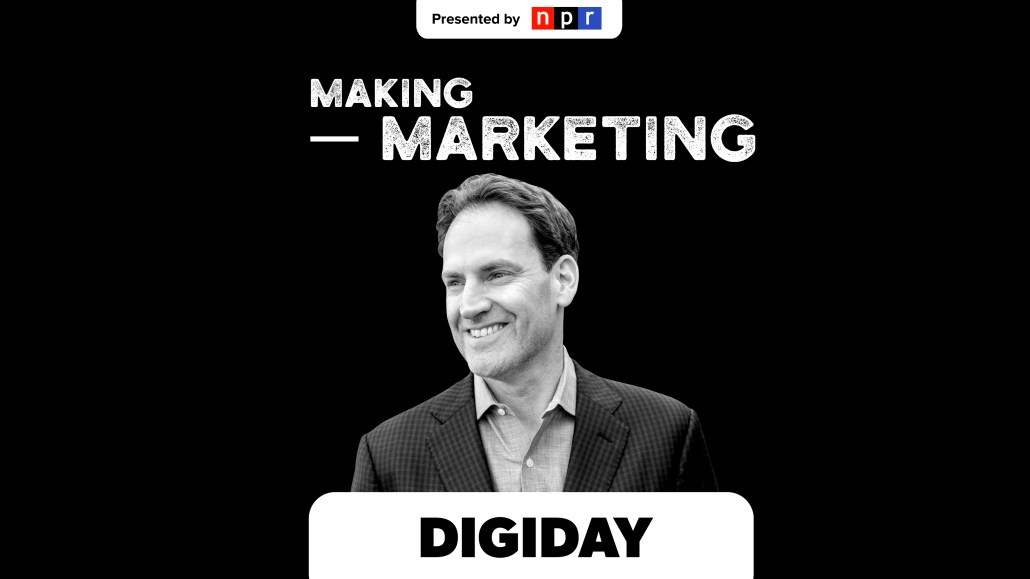 Subscribe: iTunes | Google Play | Stitcher | RSS | Anchor
Last week, digital shop VML was merged with WPP Group advertising agency Y&R, one of the first moves under WPP's new CEO, Mark Read. It's part of a larger plan to create a slimmer, less siloed holding company that's better suited to face the challenges of the industry.
The global CEO of now named VMLY&R, Jon Cook, says a consolidation in the industry was long overdue — and this is just the beginning.
"We're coming back to the perfect mix of both, where you've got the efficiency of having it all in one place," said Cook on this week's episode of Making Marketing. "There's a clear collection of agencies that work together that have efficiencies and can create integration. This merger is an example of it. We're seeing a renaissance of the brand names that make up the integration. Integration is happening and it needs to happen more. There is a demand for integration but they don't want faceless and nameless integration. Brands matter. Clients respect that we have our own. Brands are not worrying, selfish tribe. A brand is having an expectation of who they are and how they operate. There's nothing wrong with that."
In this episode learn how VML and Y&R came together, how client demands and competition from the duopoly have transformed the business and get solid dose of Cook's overwhelming optimism.
Client relations are not a matter of annual subscription renewal.
"People took the client [relationship] for granted. But every day, they're choosing to be your client or not. It's always been the case. It felt like a client relationship is a subscription you renew every year. It's not a given. The evolution of digital agencies helped the industry. They grew up on project work. They fought so hard for a seat at the table that because you were always pitching, you developed a skill of communicating who you are and what you're bringing that some agencies lost. VML was [also] forced to make that clear and communicate relevancy."
Brands taking marketing in-house makes sense in most cases.
"The in-house agency trend is potentially a problem, especially if you're an agency that's trying to grow. It's a growing [trend]. I hate to call it a problem because I kind of agree with it in most cases when I've seen it as a client partner. In most cases, it made sense. [But] most partners and clients have said they want to continue working with [us] on scale. It's usually been, 'we're going to take this in-house because we're more efficient with it, but it gives you more space to do that, which is what you're great at.' And maybe that forces agencies to be deep strategically. And with VML and Y&R coming together, we've kind of in-house-proofed ourselves."
How to reorganize, secretly.
"The hardest thing about the [consolidation] had been organizational design. When you're putting something together that is relatively large, there's a fine line between how many people you can tell for it to still be a secret and still get everything done to announce. So we made the decision to announce with 10 percent of the work and with x number of people. On day one, we talked to several thousand people and told them, 'I wish we could have been in the first planning meeting together.' Do you tell a 100 people and get the work done? But then the world knows. People immediately want to know who they're going to report to and what their job title is going to be. It's not selfish, it's just a question."
https://digiday.com/?p=305893