Visa's First Social Football Season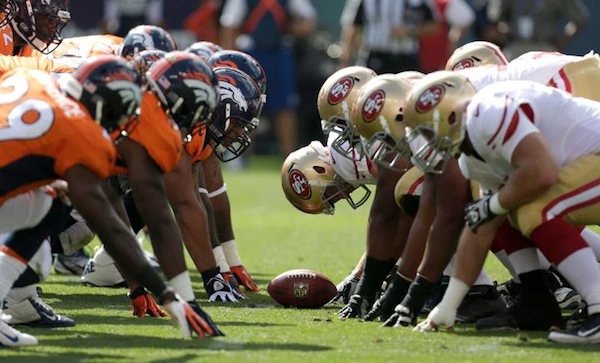 Mark Zuckerberg talks about how businesses need to be "social by design." He can count Visa as a friend, as it plans to remake its high-profile NFL sponsorship to sprinkle social throughout — and play a central role.
Like most marketers, the overriding goal is to integrate social media into its overall marketing mix. That means socializing its TV spots with @teamvisa and #MakeItEpic references. Visa's betting heavily on Facebook as its central social hub, running promos and ticket giveaways to consumers who like the page.
Content, of course, is central to this strategy. Each week Visa will produce interviews with NFL players and photos of what Visa considers epic moments in games. That content will then be fed out via Visa social channels, with some tweaks to suit each one. Facebook will primarily be used to push out deals, offers and sweepstakes. While Twitter will be more focused on getting the Visa content consumed. Visa also has plans to link up with NFL bloggers to create content.
TBWA/Chiat/Day is the ad agency for the campaign. Atmosphere Proximity is handling digital strategy and creative. OMD is handling the media and MRY is the social agency.
"We believe that all our campaigns need to be social by design and respecting of the fact that social is a behavior not a platform," said Alex Craddock, head of North America marketing at Visa. "We sat down with the NFL because social by design means that we needed to understand the NFL fan and how social media should be used to spur engagement. We're getting to a point where social media is becoming essential to everything we do."
That doesn't mean TV isn't still doing the heavy lifting of the "Make it Epic" campaign. This past Sunday, Visa introduced the first of three national commercials. "Interview" features Baltimore Ravens linebacker Ray Lewis as he participates in post-game interviews, pushing a Visa cardholder sweepstakes that will award the opportunity to interview a player.
In the coming months, Visa will debut spots featuring other experiences that will be available for fans to win. Examples include sitting in on San Francisco 49ers head coach Jim Harbaugh's pre-game speech and watching an NFL game on a Sunday with Hall of Fame coach John Madden.
"What's really unique about this is this is the first time we have ever integrated a product platform with a sponsorship and taken that out into the marketplace," Craddock said. "The platform is helping us differentiate. It's a unique value to Visa because we are able to strengthen our relationships with the NFL, cardholders and merchants. It ultimately drives business for everyone."
https://digiday.com/?p=21475