In 2011, Rihanna visited V magazine for a photoshoot. Soon after, she shared images from the set to her Twitter account, putting them in front of her millions of followers before the magazine issue was released.
"That was it, I knew it was over," said Julie Anne Quay, who was executive editor of V magazine at the time. "There's no more iron curtain in fashion that prohibits regular people from getting involved."
The next year, Quay founded VFiles, a company that primarily defines itself as a platform for emerging creatives and artists in the fashion industry, which includes designers, photographers, models and stylists. Quay refers to the brand as the "VFiles galaxy," and it is a lot to put into a few words.
On the surface, VFiles works with young designers to sell their pieces in the brand's retail store, located in New York City's Soho neighborhood, and through e-commerce at VFiles.com. Two floors above the store is the VFiles showroom. Called VFiles Third Floor, the showroom houses couture and other designs not found on the retail floor, like the items VFiles sent down the runway at its own New York Fashion Week show in September, designed by David Ferriera and Feng Chen Weng. Since opening in February 2015, the showroom has driven $500,000 in sales.
VFile's retail and fashion arms, however, are by-products of the community it has built online. While it sells items through e-commerce, its website more closely mimics a social platform, where young fashion-industry hopefuls can create profiles and gain followers, and fashion followers can gain style inspiration. VFiles considers itself a modern fashion media company, guided by the digitally native new creative class. Quay said that 90 percent of VFiles' community are under 35, and 75 percent are under 24.
"These days, we're all our own media company," said Quay, referencing the Facebook, Instagram, Snapchat and Twitter accounts people carry around in their pockets. "And the people who are the most tech savvy are the kids; the kids are the force for change because they embrace this technology and these platforms."
VFiles' network of influencers are often social media stars in their own right, known for their fashion-forward street style. Designers that work with VFiles have begun making names for themselves, like Ferriera, Weng and Hyein Seo, a Belgian designer who got wide recognition when Rihanna (the same star who gave Quay her initial inspiration for VFiles) wore a piece from her collection at Paris Fashion Week in 2014.
Quay believes that VFiles' approach to fashion — a digitally forward, community-driven, online-offline hybrid — is the future of the industry. In addition to its current offerings, which include parties, in-store events, and an active YouTube channel, VFiles is introducing its first mobile app in February. The app will combine the social network of industry profiles and e-commerce, as well as event updates. During February's New York Fashion Week, VFiles' runway show, called VFiles Runway, will debut a line of wearable tech.
In store, the company plans to add digital display screens and tablets so people can interact with the online VFiles platform as they shop. The VFiles store is, according to Quay, for more than just shopping; it's for experiencing the brand and connecting with the like-minded community. That, however, has come with some unexpected consequences.
"It's intimidating," said Quay, of the groups of too-cool teens who like to gather outside of VFiles, around the "vench," a yellow bench that's become an emblem of the store. "It's actually a problem for us — people are scared to come in. We don't know when that happened."
If you can make it past the doorway at VFiles, you'll find yourself at the center of the Instagram generation's up-and-coming culture.
https://digiday.com/?p=158689
October 3, 2023 • 2 min read
•
•
In episode four of the "Is This The Metaverse?" narrative podcast, Glossy international fashion reporter Zofia Zwiegliska spotlights the brand opportunity when it comes to fashion in the metaverse.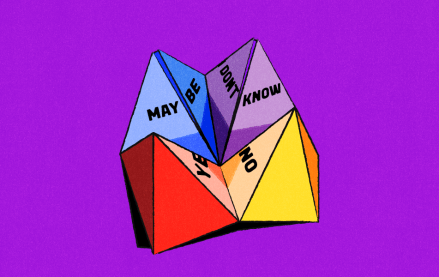 October 3, 2023 • 5 min read
•
•
Overall there's more due diligence from marketers when it comes to influencer marketing efforts now, according to marketers and agency execs, who say that there's been more rigor over the last year, and especially over the last six months.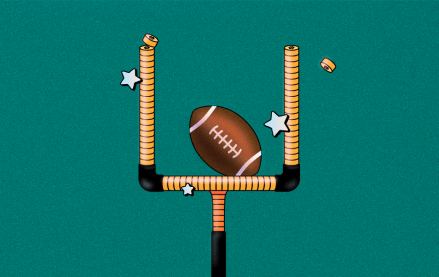 October 3, 2023 • 3 min read
•
•
The collaboration between the Los Angeles Rams and Snapchat goes back to 2020 as the Rams made became the first NFL team to conceive a Snapchat AR experience, affording fans the opportunity to virtually wear the team's recently unveiled uniform.