Verizon Media's chief business officer Iván Markman: We've been focused on making Tumblr more brand-safe
July 23, 2019 • 8 min read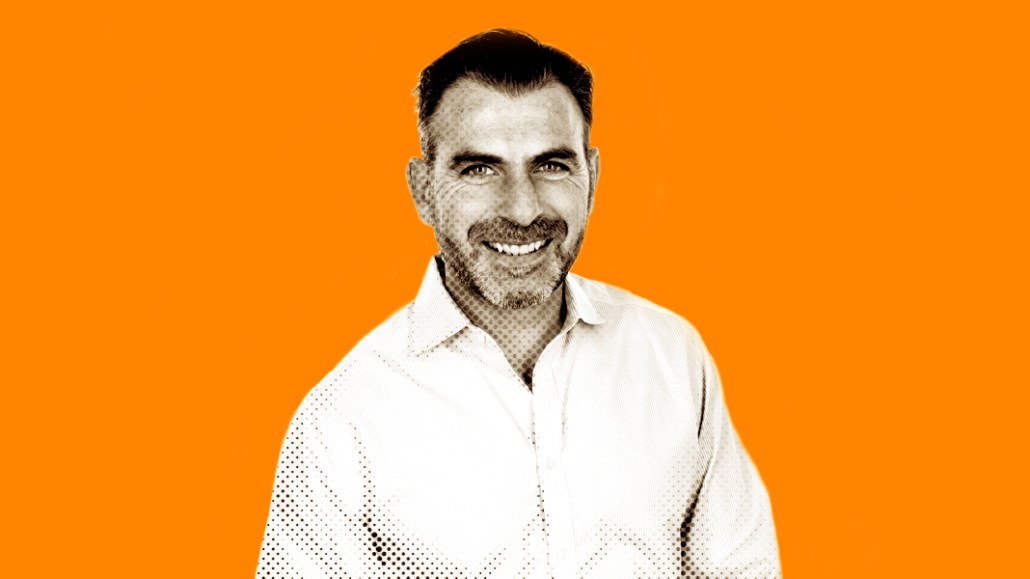 In December 2018, Oath died. In its wake came Verizon Media, a name Verizon thought was more suited due to media being a "core pillar" of the telco overall, per the company.
To grow the media business, Verizon Media recently hired Iván Markman as chief business officer. Markman comes with more than a decade of experience in marketing tech, most recently as a consultant to Comscore. He worked at Yahoo in 2003 after the company acquired his previous employer Overture and stayed there until 2009, later serving as vp of corporate strategy. Markman left to launch a startup that was bought by Neustar.
Digiday spoke with Markman about the growing programmatic business, how 5G will impact advertising and who Verizon Media is looking to acquire next. The conversation has been lightly edited and condensed.
Why did you join Verizon and take on this role specifically?
For me, it was super exciting, coming back to brands that I love in a very unique moment in time, where most of the social media, UGC environments are being a little bit challenged and where TV and other channels are coming more closely together and thinking about things like digital out-of-home and the experiences that's powering and you connect that with mobile video experiences and more traditional TV experiences. We have an opportunity to play every unique game there, particularly because some of the more traditional HuffPost, Yahoo and AOL experiences are very unique and meaningful. When you connect that with advertising and commerce, it opens up a lot of super exciting opportunities.
How would you define the landscape of Verizon Media when you joined?
We've focused our purpose on helping people live better lives. Now that sounds a little bit pollyannish but makes it very real. If you focus on consumer value first, and you think about that consumer-centric world whether that's on our properties like Yahoo Finance or some of our partners. We expanded our relationship with Microsoft, really focused on premium partnership. When you start with that and then think about that cross-media world, we have an ability to drive trusted connections across that spectrum. We do that because we cover a lot of different channels ranging from powering advanced TV for Fios all the way through to video, digital out of home, more traditional display, native, which is growing significantly. There are all of these connected channels and then the experiences have very unique first-party data and that allows us to bring together very diverse insights to those connected channels. And the last one, because most of our user interactions, whether off-network or on-, are in context-rich type environments, the notion of brand safety is one that is really strong for us.
How are you growing your programmatic business while continuing to be a brand-safe place?
There's one element which is the interaction advertisers have with us; the simple word there is transparency. We launched Omniscope, which is our transparency tool. You will trust me if I show you every day that I do a good job for you, but you also want to trust but verify. Transparency tools not only can you show you what's meaningful to you and how we do a good job for you but also give you a chance to navigate in any way that you can. And then there's the other side, which is supply, making sure we have the best supply out there. We're very proud of the experiences we power in our own network, and we're equally proud of our partners. You've seen our deal with Microsoft and Samsung. What you should expect to see is more of that, building that out across the board not only in digital media environment but in digital out-of-home and the evolution of audio and TV.
Your NewFront emphasized the power of advertising on mobile. How does 5G fit into that? 
One of our fastest-growing areas is native, and naturally, that connects with mobile in a bunch of rich, dynamic, immersive experiences. We've seen tremendous growth there, adoption by marketers. Now take that to the next level, and you get into even more immersive experiences like AR. We've been helping lead the pack on that ranging from the work with the IAB and so on. When you think about 5G, there's one dimension which is it makes a lot of these experiences even better. When you think about placing this piece of furniture in an AR environment in your living room or something like that, there's some latency in making that real. 5G makes that more instant and allows it to be more vibrant. The other dimension of that is tied to use cases that are emerging around being in transit or rapidly changing transitions. You're walking in a store and there's a bunch of things that can be relevant to you powered by 5G.
I'm still thinking about Hypezilla, your 5G personality. I know you haven't released Yahoo Play yet, but why this push into more of these mobile, app-centric experiences?
When you zoom out of it, these are real-time experiences. The range of opportunities there, how advertisers can participate, is a more traditional sponsoring of the experience to shoppable opportunities or if you want to be really extreme, co-developing products with consumers. There's a wide range. It's a lot of testing and learning, and for us, that makes it exciting. Some of the shows are in flight. It's an interesting balance because on one hand you have the explosion of apps, but then there's the horizontal experience. We have a series of different entry points. If you're a sports enthusiasts, there's Yahoo Sports, coming through the home app or AOL or Yahoo, and then that's typically tied to a user story around mail. What we're looking at is how do we connect those more broadly. In an app environment, it's hard: How do I move you from one to another? But part of that drives more native experiences, like I'm in the sports app but seeing more commerce.
A lot of Verizon's past was consolidating Yahoo and AOL. But are there any other plans to consolidate your current offerings, particularly when it comes to media properties? I think about the similarities between TechCrunch and Engadget.
We've gone through a lot of integration on the advertising side. With the DSP, now it's easier to buy Omniscope, for example. We're constantly looking at ways we can improve the portfolio. One of the areas we've gone really deeper is looking at audiences. What is that experience? The hypothesis that you brought up is the audiences for [TechCrunch and Engadget] are the same. We constantly ask ourselves that. To the extent you don't see that changing is we may be seeing they're distinct enough, or maybe we have plans we aren't able to talk about yet. Naturally, as we look at the industry, the move to programmatic more broadly versus we serve site-specific, the industry overall from an advertising standpoint has evolved.
What about Tumblr? Are you not pitching it anymore? Is it still a part of Verizon Media's goal to serve the customer? 
We've been focused on making that environment more brand safe. We invested a lot in that. To the extent that our advertises and by the way the programmatic side of the house, the DSP and native, they are accessing those audiences and whatnot. To your point, as you think about how we present ourselves, we present ourselves more in the horizontal capabilities like the connected channels, brand safety, diverse insights. If we're in a meeting with someone and they're really focused on a younger demo, more focused on art, and I want to deliver in that environment. Some marketers might be we don't want any UGC. Some marketers may see a road within that. We're not coming in and saying Verizon Media is Tumblr and this and that. In general, you're not going to see us, while we will talk about owned and operated, you're not going to see us leading with one or another, but trying to adapt it to the overall story.
You mentioned acquisition. What are you looking to buy?
When you look at the connected channels, think about areas that are growing: digital out-of-home, audio is evolving, video is evolving. We built a lot of capabilities, but in general, if we find amazing opportunities to step function this and the answer to that is we need to go buy something, we're not going to say no to that. We're very open-minded. When you think about diverse insights, there are lots of ways to engage with consumers. To me, the whole issue of privacy goes back to trust and trust goes back to I'm doing the right thing for you. I think the industry has a long way to go in terms of really helping consumers connect the dots on how we're doing the right thing for you. With regards to brand safety, as the landscape challenges unique identifiers from a privacy standpoint, insert your identifier here going away, I think that thinking about context in new ways. We're in a very unique position to build it because we have unique signals nobody else has, but in other ways I would think of smaller companies that are innovating in that space.
https://digiday.com/?p=341541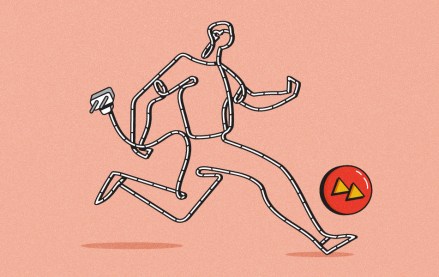 September 22, 2023 • 4 min read
Women's sports are having a moment. Brands, media companies and agencies are looking to get in on the action.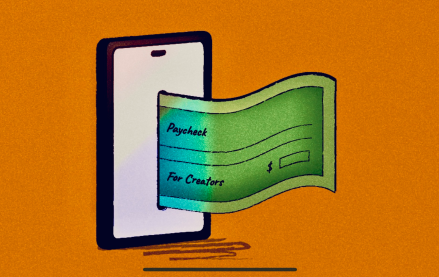 September 22, 2023 • 6 min read
The Hollywood strikes were supposed to be a game changer for many of them, but the situation hasn't quite lived up to the hype.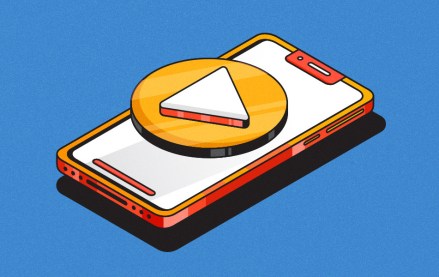 September 22, 2023 • 5 min read
Given the rise of short-form video, agencies that focus on the format, rather than specific platform expertise, will reap the rewards.