Video ad network Videology handed agencies equity in return for buying media from it, the company confirmed to Digiday.
Between 2008 and 2012 Videology issued at least one agency with stock warrants, the value of which varied depending on how much they spent with the vendor, and the overall financial performance of Videology itself. Details of the warrant agreements were outlined in Videology's 2011 director's report and financial statements, filed in the U.K. in May of 2012 (see image below.)
The document did not reveal which agency or agencies Videology entered into this type of relationship with, and the company refused to disclose that information when asked. Industry sources previously told Digiday that WPP's GroupM held this type of arrangement with the vendor, which GroupM executives would neither confirm nor deny.
According to a Videology spokesperson, the warrant agreements referenced in the filing were terminated in 2012, but GroupM does have a financial investment the company. The spokesperson did not disclose the size or value of that investment, but said no agency owns more than a 5 percent interest in Videology.
As well as an investor, GroupM is also a major Videology customer, raising a potential conflict of interests. The group's agencies purchase media on behalf of a range of big-brand advertisers, and allocate some of their clients' budgets to Videology in the process. The Videology spokesperson did not comment specifically on this potential conflict, but said "Neither GroupM, nor any other agency partner, have board representation and / or input into the operation of our company."
This type of relationship is becoming increasingly common as agencies look for ways to offset the falling margins they receive for their work. Because of that, many are looking for ways to generate revenue by taking financial positions in the sell-side companies they do business with.
Senior agency executives are enjoying similar upside by helping out their vendor partners. Starcom MediaVest Group CEO Laura Desmond received a substantial portion of stock options in video vendor Tremor Media for her role on the board of that company, for example. SMG's money accounted for 17 percent of Tremor's revenues in 2012.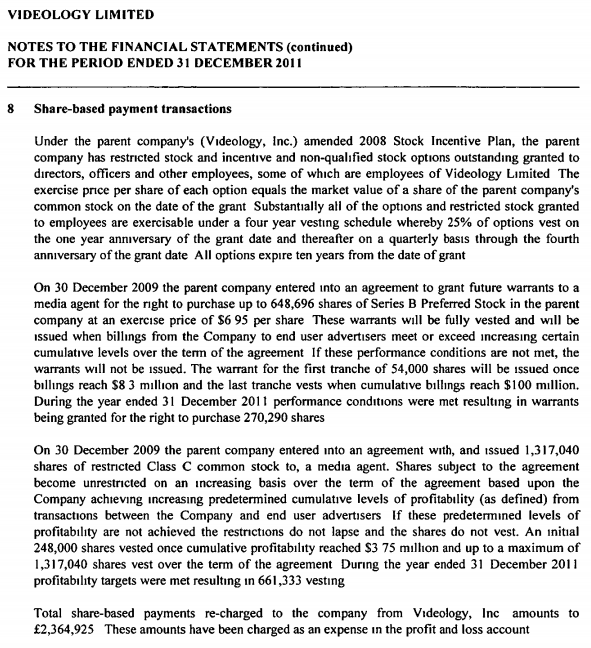 Image via Shutterstock
https://digiday.com/?p=39896