To Gene Munster, founder of Minneapolis-based venture capital firm Loup Ventures, an emerging Amazon-Walmart duopoly will continue to shape retail in 2019.
Over the past year, both retailers have fought it out for market share, with each trying to close the gap on their weaknesses relative to the other: Amazon is growing its physical footprint to compete against Walmart's network of stores, while Walmart is investing in its delivery, pickup, cashier-less checkout, and growing its 1,100-plus brand online marketplace. It's influenced a train of acquisitions, including, for example, Amazon's Whole Foods land grab last year, which took place on the heels of Walmart's DTC wave, buying Bonobos, Modcloth, Eloquii, and building its first online-only bedding brand this year, Allswell.
Munster spoke about the forces shaping retail over the next year, and how the duopoly will influence how new and emerging players develop strategies to reach more customers.
What are some of the major forces that will shape retail in 2019?
[Brick and mortar] will inch lower, but the big story is going to be more automation, faster delivery and more items. You can't talk about retail without talking about Amazon and Walmart; in 2019, they're going to be continuing what they started. In Walmart's case, they're probably going to be acquiring more brands — I can see them buying two to four of those brands. Amazon will continue opening more stores.
Last year, you predicted Amazon would buy Target in 2018. That didn't happen, but you're still bullish on the possibility of that happening in the future. How do you explain that?
We're asking the question fresh again this year, and one of the reasons is how big brick and mortar retail is today. It's still the vast majority [of retail]. All retailers are going to have to have significant brick and mortar presences; then for Amazon what they would need to have to be significant is many thousands of stores. With over 600 Whole Foods stores, it's well behind where Walmart is at 8,000 to 9,000 stores internationally. [Target] is still the most logical player [for an Amazon acquisition] because it's a broad retailer like Amazon. [It makes sense] when you look at the demographics, the number of stores that Target has, the types of products they're selling, and if you look at what Target does well in, which is discovery. Amazon has not done a good job of that — old school merchandising. Merchandising is different than recommendations.
Are you willing to put a time span on when you think this will happen?
We've loosely put a 3-year time horizon on it.
In looking at delivery, supply chain and logistics, do you feel that the push towards last-mile delivery will be a boon for delivery startups like DoorDash and Deliv?
The likelihood that some those [delivery startups] become successful on their own over the longer term is low. Some of them will obviously be acquired — the easy example is Shipt [which Target acquired last year] — but they're either going to be acquired or the bigger [retailers] will create logistics themselves. The logistics piece is critical, but their motivation to build it themselves or acquire it is a given. These third parties that go and help the long-tail retailer — it's just not a very big market.
So, in tackling the last-mile problem, do you see the retailers wanting to 'own' that delivery experience by building these capabilities in-house?
By developing it in-house — we'll see more of that in 2019 —  it's an obvious stalking horse against existing players, so just by beefing that up it gives them negotiation power. As they're doing that, they can experiment. These companies think about retail in terms of decades; when you put that lens on it, it makes it a little more obvious that they're going to want to make the investment. That's going to be the critical differentiator. A lot of this is lower tech, and more infrastructure, and that's the piece that's made Amazon so successful. This next phase of logistics is more heavy lifting than it is some new angle around tech.
What about marketplaces? In 2018, some third-party sellers expressed frustrations with Amazon's marketplace. Meanwhile, Walmart positioned its marketplace as a seller-friendly alternative.
 Amazon [will be] adding more products themselves. That's an increasing theme for them, trying to capture the most profitable [ways to grow sales] and try to come up with their brands around it. They want to try to build products themselves and brands themselves.
What does this mean for DTC merchants? Does this mean they should get off Amazon?
I don't think they have a choice. They're going to still want to be on there, but Amazon will be adding items faster.
https://digiday.com/?p=316648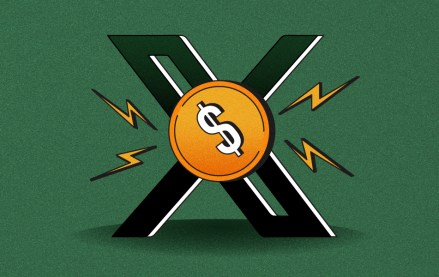 December 4, 2023 • 4 min read
Less competition for ad inventory means lower prices, but at the cost of associating with a platform facing ethical challenges.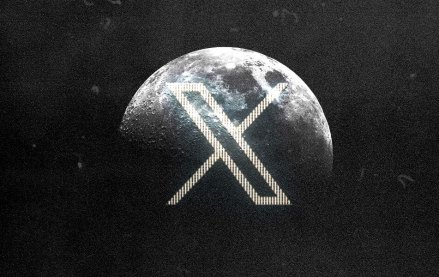 November 30, 2023 • 4 min read
In the packed DealBook conference in New York yesterday, owner Elon Musk bluntly told them to shove it.
November 30, 2023 • 2 min read
WorkTok, or CareerTok, is in full force. Combined, those hashtags on TikTok have over four billion views and it is benefiting Gen Z.