Universal slammed for making different 'Straight Outta Compton' trailers on Facebook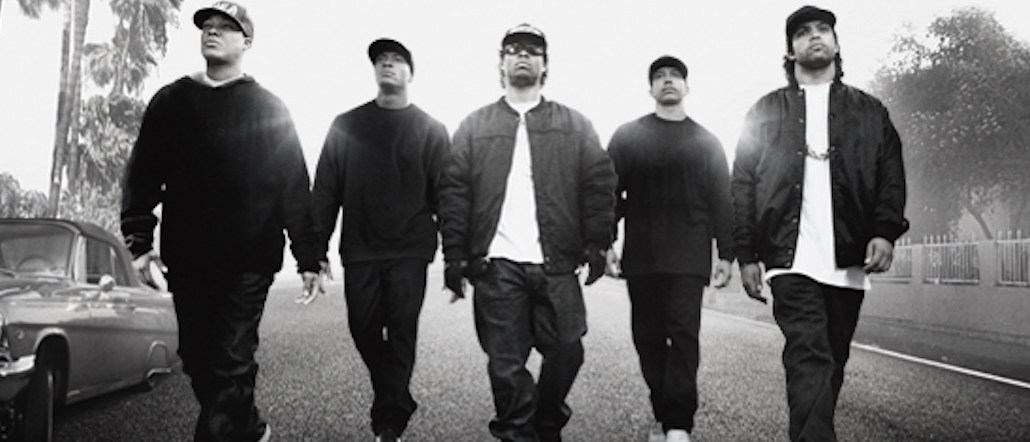 Universal Pictures is being accused of "whitewashing" its "Straight Outta Compton" trailers it showed on Facebook.
To promote the theatrical release of the movie, Universal served a targeted trailer to "non-black and non-Hispanic" users that almost completely removed mention of N.W.A, the rap group the entire movie revolves around. Rather, that demographic's trailer focused just on Ice Cube and Dr. Dre because the studio believed they were more familiar with them.
The revelation came during a South by Southwest panel featuring Universal's evp of digital marketing Doug Neil, who revealed how the company marketed the movie using Facebook's analytics tools. While the social network doesn't directly allow brands to direct ads based on race, it can target certain demographics based on habits, likes and what they're interested in seeing.
"They connected to Ice Cube as an actor and Dr. Dre as the face of Beats," Neil said, calling the film a "breakout hit" for earning $160 million at the box office (and, notably, being mostly snubbed at this year's Oscars, which triggered the #OscarsSoWhite campaign).
Universal's "multicultural team," Neil said, cut an entirely different trailer for balck users on Facebook that prominently featured N.W.A. and its Compton roots. In another trailer for Hispanic audiences, it featured flashing quotes written in Spanish. (He told to Digiday that the trailer for African Americans was a "slight adaptation.")
Neil's candid revelation sparked blowback.
Vulture dismissed Neil's explanation since N.W.A. is "one of the biggest rap groups in history" and that people know of Dre and Cube beyond their endorsements. "Whatever stereotypes brings in the Benjamins," they wrote. Meanwhile, The Root said "let's not act like all black people know or like N.W.A," adding "maybe they should've presented the fake trailers to the Academy members so the movie could have received more Oscar nominations."
Twitter was quick to follow suit, as is its wont:
There is something so weird about this. My racial button is tingling.https://t.co/D24o96i46Y

— Tarisai Ngangura (@journotari) March 18, 2016
Wut? Facebook showed whites and blacks diff versions of ads, calls it a 'victory' for race-specific advertising https://t.co/3UQGDcjCA3

— Julia Angwin (@JuliaAngwin) March 18, 2016
Facebook users were shown different trailers for Straight Outta Compton based on their race https://t.co/ZiSMo2Z2ie pic.twitter.com/EINtBFrlvd

— Shane Casey (@shane_casey) March 18, 2016