'The underlying arrogance': Media buyers are frustrated with Google and Facebook ad reps
August 8, 2019 • 6 min read
•
•
Media buyers say they're becoming increasingly frustrated with ads reps from Facebook and Google, even as Twitter's and Snap's teams have matured and grown to be more thoughtful and proactive partners.
Facebook's and Google's ad reps have a reputation for being slow to respond and even when they eventually reply providing worthless advice, buyers said. Meanwhile, Twitter's and Snap's teams have matured over the last year as they refocused their messaging and prioritized communicating them with buyers, no matter the size of their budgets. Buyers say this difference hasn't yet affected where they spend their ad dollars — Facebook still wins for ROI for many advertisers — but it's made their jobs more difficult. On the platforms' part, reps at Twitter and Snap are openly touting their closer relationships with buyers.
"Facebook reps — not agency reps but ad reps — they don't help. They give us talking points versus practical guidance," said David Herrmann, an independent media buyer.
Jim Mignano, a senior consultant at agency Archetype, said he has similar grievances with Facebook, where ad reps will simply state their own best practices. "Facebook feels like they're interested in the relationship only so they can try to push campaigns toward their best practices, like campaign budget optimization, automatic placements instead of Facebook actually trying to help and improve performance," Mignano said.
Lauren Fabianski, an independent marketing strategist, said when she has calls with Facebook ad reps they seem to be "following a script to push a certain as format or targeting method that month. Whenever my team has responded to their direction raising any sort of concerns as to what they're proposing they've always been unable to answer in-depth questions. It's almost as if they don't use the platform themselves."
With Google ad reps, buyers say they frequently have to work with new people which can add to the wait time for questions. "Even though we manage a lot of money there we seem to get passed around all the time. Answers to important questions take days if not longer. Some just stay unanswered. Sometimes we'll have good reps; other times we'll get people in their first week. Quite weird to be honest," said Brandon Doyle, founder of Wallaroo Media.
The differences aren't anything new, seven buyers say. But their relationships with Facebook and Google have become worse especially when compared to improvements that Twitter and Snap have made. Of course, Facebook and Google are much bigger companies, as the buyers themselves noted, but the two tech giants' seeming lack of care has been straining relationships.
"My frustration lies in the companies not seeing the need to fix the problem. The underlying arrogance of expecting the spends just because of who they are really driving me mad," said Grace Low, a growth marketing consultant, who recently described the issues in a tweet.
The lack of reliability with Facebook Ads Manager, increasing over the last year, has added to the frustration with the platform. Media buyers in the U.K. previously described working with Facebook Ads Manager as living in a "perpetual state of uncertainty."
When asked about these grievances, a Facebook spokesperson said, "We are deeply committed to helping every business that chooses to use our platform to grow their business. We have teams and systems in place globally to support every business and advertiser, regardless of their size."
A Google spokesperson said, "It's always been our aspiration to provide the highest standard of service to all our customers. We take this feedback seriously and will continue to look for ways to improve how we help them succeed."
Meanwhile, Twitter and Snap have developed more consultative relationships with buyers. Mignano described Twitter reps as "willing to roll up their sleeves" and "give real recommendations." Rather than simply passing along a list of best practices or optimization, they will tailor responses to individual campaigns. Buyers said both companies respond quickly to requests as well as proactively reaching out.
"Each company has a creative strategy team, but Twitter and Snap have given us original ideas that pushed us further and we actually implemented them. Google and Facebook speak of their teams like they don't really have access to them and it takes weeks for them to give some impersonal feedback," Low said.
Twitter's improved relations with buyers is part of the company's turnaround story on the stock market and achieving profitability. Last year, Twitter refocused its sales strategy around the theme #StartWithThem, as evident in a recent pitch deck, which focuses its pitch as a destination for launches and live events.
Twitter's sales team also coalesce around the #CareMore ethos. Twitter reps use the hashtag in conversation internally and on their own platform when celebrating agency relationships. Some reps even quote-tweeted Low's tweet comparing ad reps across platforms with the hashtag.
Snap, for its part, has gained renewed respect from media buyers for its new leadership team. Jeremi Gorman, who joined as Snap's chief business officer after leading ad sales at Amazon, chose to reorganize the sales team from a regional strategy to a vertical one. While this change meant agencies and brands working with new reps, buyers said the transition was "seamless" and has benefited them.
"Just yesterday, without me asking, my Snap rep emailed me saying she was digging into my account and noticed some interesting trends, so she sent over a way to optimize for that. She feels like a partner, it's great," Herrmann said.
Media buyers have vocalized their frustrations with Facebook and Google online, in backchannels and even directly to their ad reps. But it seems like little has or will change, buyers say. Herrmann said he didn't want to blame Facebook ad reps for the company's issues. But instead suggested Facebook could benefit from a change in leadership, as Snapchat has.
"Snap has certainly gone through changes in the past year, like a ton. I've gotten new reps twice, but it seems to have settled down and they are now really pushing forward in a much more aligned way," Herrmann said.
But as buyers said, the duopoly can get by with poor relationship management.
"It's pretty hit or miss for me, usually only good if you are spending a lot of money, which I guess makes sense because it's hard to give support to everyone with so many advertisers out there," said Chris Mikulin, a digital strategist at ZGM Modern Marketing Partners.
Indeed, Facebook repeatedly touts the scale they reach online and the number of active advertisers on the platform. In January, COO Sheryl Sandberg announced Facebook reached 7 million advertisers.
"We want to generate the best results for clients and get the most ROI on their spend and often the best way to drive those results is on Facebook, even if the ad rep experience is not as strong as it is on other platforms," Mignano said.
Fabianski said, "Unfortunately, we're stuck with [Facebook.] The ads do still perform well, but that's down to the experience of my team and their ability to take insights from testing rather than Facebook trying to upskill their customers."
https://digiday.com/?p=342779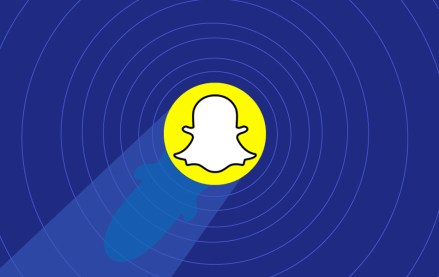 September 29, 2023 • 3 min read
•
•
"We are not diminishing the importance of AR," he said. "In fact, we are strategically reallocating resources to strengthen our endeavors in AR advertising and to elevate the fundamental AR experiences provided to Snapchat users."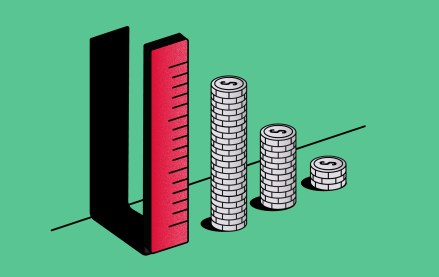 September 29, 2023 • 4 min read
•
•
In Q4 of this year, Activision Blizzard Media is launching in beta a new measurement tool dubbed the Attention Measurement Scorecard. The goal: to raise brands' and marketers' confidence in in-game advertising.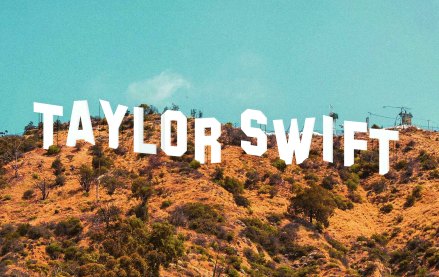 September 29, 2023 • 4 min read
•
•
The concert film will likely help build on cinema advertising's momentum after Barbenheimer.