When Pimm's o'clock is a thing and prosecco at lunchtime isn't frowned upon, that can only mean summer has arrived in the U.K.
After asking agency execs in the U.S. for their go-to summer drinks last week, we traveled across the pond and asked U.K. execs to dish on their favorites. Pimm's, it goes without saying, ranks well.
Neil Christie, managing director, Wieden+Kennedy London
What I'm drinking this summer, or indeed any time of year from now until the end of time, is a pint of lager. There is no need to consult a menu. (A menu? In a pub? Lol.) No need to reflect on how I feel, or what the weather is like, or what time of the day it is. A pint of lager is the drink for all seasons. I'm no-nonsense and in a hurry — if a drink takes more than 10 seconds to make or pour, and particularly if a "mixologist" is involved, then I'm not interested. As a loyal servant, my lager preference is for whatever Anheuser Busch Inbev brand the pub offers. And I have been known to go for a Finlandia chaser.
Amanda Kwan, head of operations, 360i London
Pimm's, all the way. Having a glass of Pimm's is the signal that it's summertime in London even if it is cloudy, rainy or sometimes hailing. It is sunshine in a cup. All year round, my go-to drink is silver tequila on the rocks with three limes, so when I have a Pimm's, it says I'm looking for a relaxing break in the usual routine.
Scott Ross, chief technology officer, international, DigitasLBi London
My choice of drink needs to match my environment, much in the way others pair their choice of wine with their meal. Sangria is a natural choice to share with your friends and colleagues over what has sadly become an all-too-rare sunny afternoon in the city. What this probably says about me is I'm overthinking my choice of drink and desperately need to book a trip to Barcelona.
Michael Sugden, CEO, VCCP
I feel duty bound to name some new apéritif discovered on la Croisette in Cannes. Alas, my summer has largely been spent on strike-affected southern trains sipping an "American Laidback IPA" from Marks & Spencer's Simply Food. Not very Mad Men but a splendid tipple nonetheless.
Matt Landeman, managing director, Carat UK
My favorite summer drink is quintessentially British: the Pimm's Cup. It's made by combining Pimm's with lemonade — in "British English" that means Sprite or 7 Up, not lemons and water — and plenty of ice in a big jug with slices of lemon, orange, apples, strawberries, cucumber and fresh mint. Pimm's is a great drink as it's so refreshing and possibly even one of your five-a-day. Pimm's is also owned by our client Diageo.
Sam Hawkey, managing partner, Saatchi & Saatchi London
A warm WKD IrnBru as it reminds me of summer nights in the student bar. I'm basically still a big kid at heart, just with a few more emails to answer.
Martin Harrison, head of strategy, Huge London
I'm not a big drinker but will generally order Guinness in a pub. Blood and Sand in a cocktail bar. The Corpse Reviver in Hawksmoor. The Clipper at the Zetter Townhouse. Slap'n'Pickle at the Blind Pig. Aging Hipster at Berner's Tavern. Bloody Mary's in Austin, Aperol in Rome, Negroni in Venice. Gin and Tonic in Spain. Koji Hardshake at Dandelion, anything at White Lyan.
https://digiday.com/?p=186865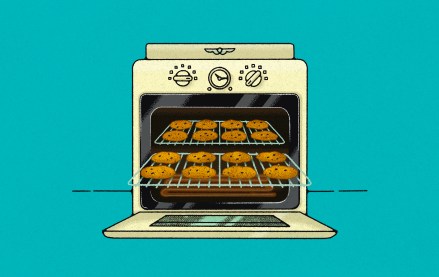 December 11, 2023 • 1 min read
Digiday Programmatic Marketing Summit attendees speak out on why they rate the overall industry's post-cookie readiness so low and what it'll take to raise it.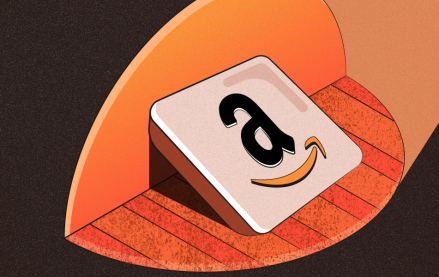 December 11, 2023 • 4 min read
Retail advertising is poised to have its moment, and brands and retailers are upping their marketing spend on Amazon and making the channel a more important part of their holiday plans this year.
December 8, 2023 • 3 min read
For Atlas Creative, expanding into Roblox is not solely a play to scale up. The company believes there are concrete benefits that will come with having a hand in multiple metaverse platforms.