Pitfalls for British agencies coming to America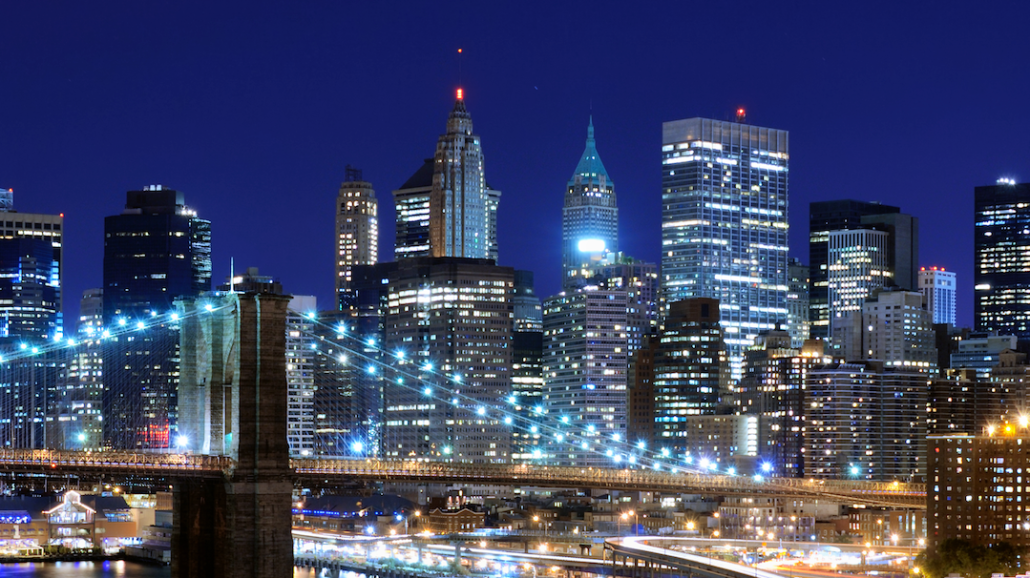 For U.K. agencies looking to take their businesses to the next level, the U.S. is a key market to crack. Its sheer size means the clients and budgets are larger, as are the potential rewards.
But making it in America isn't easy. The culture is different, the people are different, and the increased scale makes everything more complicated.
With that in mind, we asked some British agency execs what they have learned crossing the pond to set up shop here. Here's what they said:
Remember the markets are different.
This sounds obvious, but British execs warn that the U.S. market can be deceptively different from the U.K.'s, and that can cause problems if you're not expecting it. Yes, the cultures might be similar and the language barrier minimal, but in reality, the U.S. is a completely different kettle of fish.
"In a lot of ways, it looks the same and smells the same, but it's definitely not," said Leila Thabet, who launched We Are Social's New York office in 2011. "Client culture is different, but the people are different too."
For We Are Social, that meant hiring local talent wherever possible, not just shipping people over from the U.K. "I wanted us to feel like a U.S. agency, not just a transplant," Thabet added.
The takeaway? You're not in Kansas anymore. Unless, of course, you're setting up shop in Kansas.
Prepare for conservative clients.
Perhaps it's because budgets are much larger in the U.S. or because the labor laws are less stringent, but agency execs say U.S. clients are a different breed to those in the U.K. They typically like to play it safe, which is understandable given the fact a wrong decision could end up costing considerably more in a market four times the size.
"One thing that certainly caught me by surprise when we first arrived in the States eight years ago was how conservative and 'traditional' it was compared to the U.K. and Europe. That has certainly changed in the last few years but generally speaking still holds true," said Sean Reynolds, co-founder of global agency iris worldwide.
U.S. clients crave a safe pair of hands more than whatever shop's new and trendy, it seems. "I feel like clients in the U.S. are much more risk averse," said one U.K. agency exec who previously worked at multiple agencies on Madison Avenue. "They want an agency with an established reputation."
Be patient, and be prepared to invest.
U.K. agencies looking to branch out into the U.S. shouldn't expect to hit the ground running. Rather, they should be ready to put in two or three years of hard work and hard cash to get something off the ground. It's a crowded market, and you probably won't get very far on the back of your U.K. reputation alone.
"It takes a while for people to get to know who you are. It's harder than you might think," said one former strategist who helped bring a British agency brand to the U.S. 10 years ago.
"The investment period here takes a bit longer in the U.S. than other markets," Thabet said. "Don't expect things to happen fast; it's really hard to get through to this market. It just takes time to build up a reputation."
You're so money, and you don't even know it.
In the U.K., North Americans have a reputation for being, well, "overconfident" at times. But according to British agency execs, you have to play the game if you want to get ahead in the U.S. There's no use being a wallflower.
"My advice: Don't be shy," said Reynolds. "Us Brits are generally a little less confident than our U.S. cousins, so be clear and 'over' confident in talking about who you are and what makes you different."
Thabet held the same views. "In the U.S. market, you have to be bolder and more self-assured," she said. That means being confident about who you are as an agency and what you're capable of but also what you will and won't do. "We've found the more ballsy we are, the more results we see. We can push back on clients and be clear about what it is we want to do. We're perhaps a bit more 'humble' in the U.K."