The average person in Britain spends more than £50,000 ($76,000) on alcohol during their lifetime, according to research conducted by charity OnePoll.
A sobering statistic, and one that shows there's no getting away from the billions of pounds at play for drinks brands.
Today's British imbiber is now more globally and socially connected, and increasingly mobile. Historically, though, the alcohol industry has not been great at observing tech trends, many brands choosing to appeal to tradition, heritage and habit, rather than innovation.
A report released by WPP media agency Maxus, called the Drinking Code, takes stock of the changes in consumers and the implications for marketers.
The study surveyed 6,500 people in six countries to identified new marketing tactics that drinkers increasingly respond to, including "recommendation," "inspiration," "individuality" and, surprisingly, "self-control" (more on that later).
With only 39 percent of consumers willing to experiment with different drinks — the rest reaming loyal to their favorite brands — the window for opportunity is narrow. Nick Vale, the agency's head of planning, talks to Digiday about how marketers can tackle a more fragmented and complex sector.
Keep it small
"Everything felt out of date," said Vale of the current state of alcohol marketing. "There was a huge change that wasn't being documented on who was creating booze, how and why." Microbreweries, which have grown year-over-year by 10 percent, according to the Good Beer Guide 2015, putting the total U.K. number to 1,285.
When it comes to telling a story, the more incumbent breweries can't compete with microbreweries "because these small producers all have brilliant creation stories." Brew Dog, for example, was launched in 2007 with a punk stance in defiance of industrially brewed lagers.
Historically the aim of big booze brands was to go for scale. By playing up an "iconic" status, they could make inroads with young people, the thinking went. "These rules were to act with scale and to act with consistency," said Vale.
Replace billboards with myths
But drinkers demand something with a bit more depth these days. "A story becomes just a fact if you publish it" said Vale. The key is in creating myths — and key to creating myths is how the story gets delivered.
So instead of a billboard with your brand plastered across it, an alternative scenario is using dynamic creative and targeting ads — exclusively to the recipient — to stand apart frmo a broadcast message blasted out indiscriminately.
"Dynamic creative is still really clunky," said Vale, admitting that not many people are doing it well yet. "It's often not delivered with a strategic view of what the creative is designed to talk to the individual about."
Still, it's not impossible: Coca-Cola also did this by printing people's names on bottles. We're still at the early stages of understanding how data can link to the individual to target the creative, said Vale, instead of using a clunky algorithm.
Renaissance in rituals
The report found that a drinker's beverage of choice is influenced by tribal and ritualistic behavior — basically by friends and FOMO. People are searching for experiences to bond, alcohol is an ingredient here and brands can leverage this behaviour by enhancing experiences.
Although Vale admits not all executions are being done particularly well. A number of beer brands like Heineken and Guinness have embedded near-field communication technology in their beer pumps to transmit offers to people's mobile phones.
Embrace Sobriety
The most counterintuitive insight to come out of the report is the idea of "self-control." The research found that 78 percent of people believe in drinking in moderation, and more than half said that alcohol represents a serious problem in our society.
Alcohol marketing in the U.K. is, for now, lightly regulated compared to France, Russia or Norway. One smart way for brands to get in front of drinkers is to remind them to be responsible drinkers, said Vale.
Those beginning to get their heads around sobriety, for instance are Heineken with its Dance More, Drink Slow campaign and Johnnie Walker (#JoinThePact to Never Drink and Drive), both of which have been hitting a more responsible note. Sobriety, it turns out, is the ultimate differentiator in alcohol marketing.
https://digiday.com/?p=140098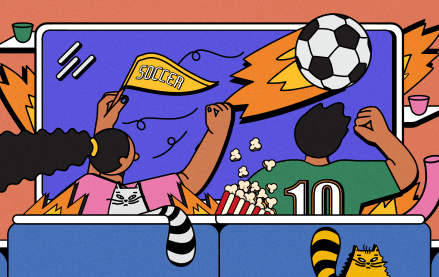 December 1, 2023 • 4 min read
Even if a game isn't make or break, sports leagues and brands want fans to be paying attention — and they're hopeful new strategies will get it.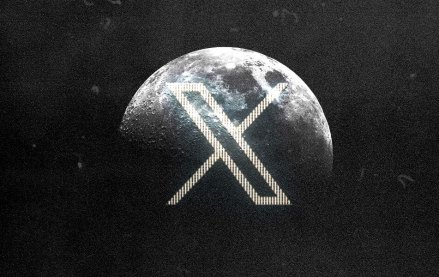 November 30, 2023 • 4 min read
In the packed DealBook conference in New York yesterday, owner Elon Musk bluntly told them to shove it.
November 30, 2023 • 2 min read
WorkTok, or CareerTok, is in full force. Combined, those hashtags on TikTok have over four billion views and it is benefiting Gen Z.