Twitter's Sarah Personette: Video and 'brand purpose' will continue to take center stage
December 24, 2018 • 5 min read
•
•
Twitter's been on a tear to prove that even with a smaller audience than Facebook and YouTube, it can be a worthwhile destination for advertisers and publishers. Sarah Personette, formerly COO of Refinery29, joined Twitter in October as its new global head of Twitter's client solutions.
For the last few months, Personette has spoken with advertisers about what's working at Twitter and how they've changed as a platform amid a crackdown on influencer fraud and promoting healthier conversations. This interview has been lightly edited and condensed for clarity.
What has been your biggest takeaway of the conversations you've had with marketers this year? What are their impressions of Twitter?
The thing that we are talking about most is that Twitter is a unique platform in that it's powered by people and it moves at the speed of culture and conversation. Those unique attributes to the platform are that it's live, it's public and it's also distributed. So when something is happening in the world people are every single day going to Twitter to connect with what's happening, and this is why the audience is the most receptive and the most leaned-in audience in the world.
When I look back the last year a lot of the most successful Twitter campaigns I've seen is related to new things. There was Apple's Twitter takeover, Nike with Colin Kaepernick, Lion King trailer. Is that a new strategy?
Launching something new and connecting with what happens are the two most prominent reasons for when to utilize Twitter because our superpower is ultimately our audience. We want brands to successfully be able to activate and engage that audience. When it comes to brands, we sat down with the brand strategy team, which is one of the organizations in my world, and talked through what are some of the most innovative, connected and creative campaigns that brands have done this year. That ranges from really unique use of brand voice, really interesting ways brands are bringing digital into the physical world. We're actually seeing a lot of C-suite executives utilize the platform to share out their voice and then we're seeing a lot of different brands really start to on the launch side think about what the conversational tone is. So we're seeing a lot of great banter on the platform as well as brand purpose.
Let's talk about health initiatives. It's not completely your role, but it feeds into the whole ecosystem. We also had Keith Weed at Cannes this year talking about influencer fraud. What has Twitter done in response to Keith and the other broader health initiatives?
Our mission is to host public conversation and our responsibility is to ensure that conversations on Twitter stay healthy is incredibly important. Twitter's value as a utility is enhanced when the conversation on the platform is healthier when people ultimately feel safe freely expressing themselves. Since January 2017, we've made over 100 changes across our product, our policy and our processes, all to ensure that the conversations between people on the platform remain healthy. One part of this, for example, is removing problematic accounts from follower numbers so that the number is more reflective of our active and engaged accounts and we're also seeing a lot less abuse on Twitter as a result of the work that we're doing here. We're seeing real results.
Twitter's working on other product changes, like making it more conversational. Are there changes you'd highlight that have affected advertisers' jobs on the platform?
Sarah [Haider's] work, in particular, has been really enjoyable to talk about with advertisers. It helps to speak to the direction of the platform, where we're invested. Some examples of some of those features that are helping to enhance the conversation and the ease of conversation are things like presence indicators. We're redesigning conversations to better organize replies just so it's easier to see and engage. We're looking into experimenting with the options to reply prompts on tweets, and I think something that's really fun is we're looking at icebreakers where you can pin at the top a tweet at the top of your profile something you want to talk about more specifically. So as we experiment and we learn and we listen to people engaged on the platform we'll be able to further iterate and enhance these different types of product features that ultimately drive back to our mission and our vision of that public conversation.
You have a lot of publishing partners doing live video, and brands can get in on that. What is so powerful these days about live video on Twitter? Is it just a pretty consistent product?
One thing I talk about with clients is as the world has gone mobile, mobile is increasingly becoming video. You know the stat that 82 percent of all internet traffic will be video by 2020. That's no different for us, where we see users of the platform consistently leaning into video and increasingly leaning into live video.  Two best-in-class examples of live partners are Bloomberg and BuzzFeed. They're best-in-class because they're innovating and constantly iterating on how to use the live nature of the platform.
What are your predictions for 2019 in media and marketing?
I certainly think that purpose, the power of a brand really authentically stating their purpose and uniquely engaging with people around that will continue to be on the rise. I think we've seen that this past year, and I think that work will continue. It's been the year of video for probably the past five years, but I think that will only continue to increase.
https://digiday.com/?p=316399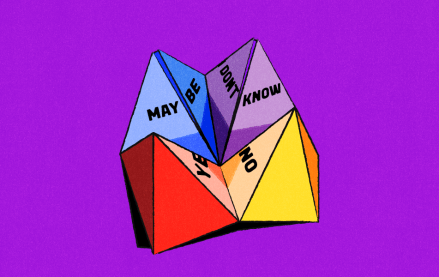 October 3, 2023 • 5 min read
•
•
Overall there's more due diligence from marketers when it comes to influencer marketing efforts now, according to marketers and agency execs, who say that there's been more rigor over the last year, and especially over the last six months.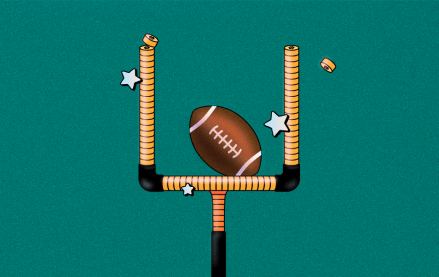 October 3, 2023 • 3 min read
•
•
The collaboration between the Los Angeles Rams and Snapchat goes back to 2020 as the Rams made became the first NFL team to conceive a Snapchat AR experience, affording fans the opportunity to virtually wear the team's recently unveiled uniform.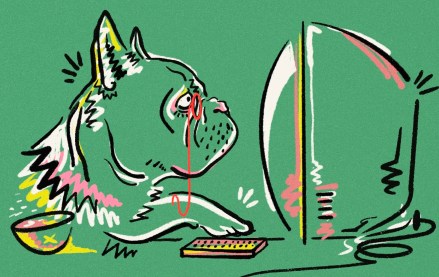 October 2, 2023 • 7 min read
•
•
When it comes to agencies, both of Meta's older sibling social media platforms may be past their primes.