Cheesy TLC joke? Check. Retweet request? Check. Product placement? Check.
Awards shows always give brands an excuse to chime in, and of course the American Music Awards yesterday was no exception. Check out these five brands that just couldn't help themselves.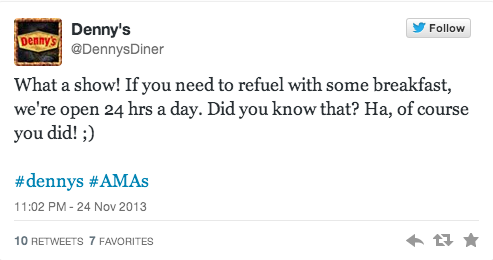 Sitting on a couch at home, watching celebs accept awards is definitely draining and calorie burning, so thanks for this midnight munchie recommendation, Denny's.

Oh god. Sorry TLC.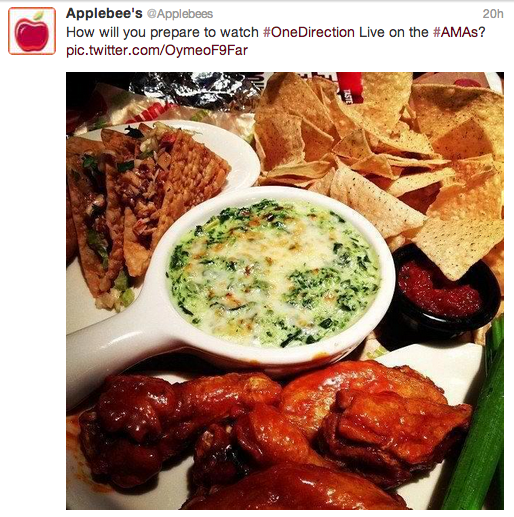 Nothing says "One Direction" more than spinach artichoke dip and congealed chicken wings. (That one direction is reverse peristalsis, right?)
Tweeting bad 101: Shameless RT request with generic statement about music followed by a trending hashtag? This is a hat trick of horribleness, Trident!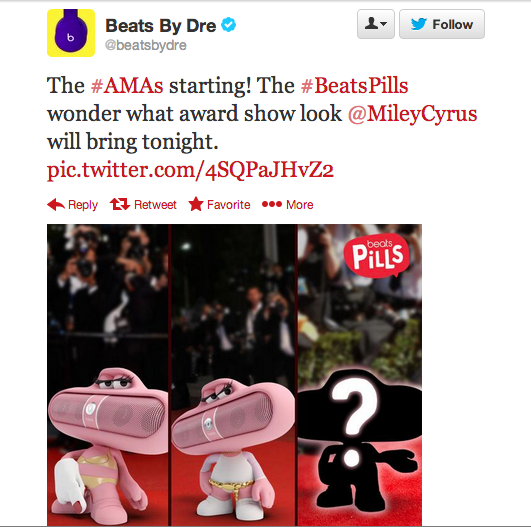 This is actually a legitimate Miley question. But the stock product image redone for AMAs? Meh.