From TurboTax to H&R, the tax prep companies that get the most returns on social media
April 4, 2016 • 4 min read
•
•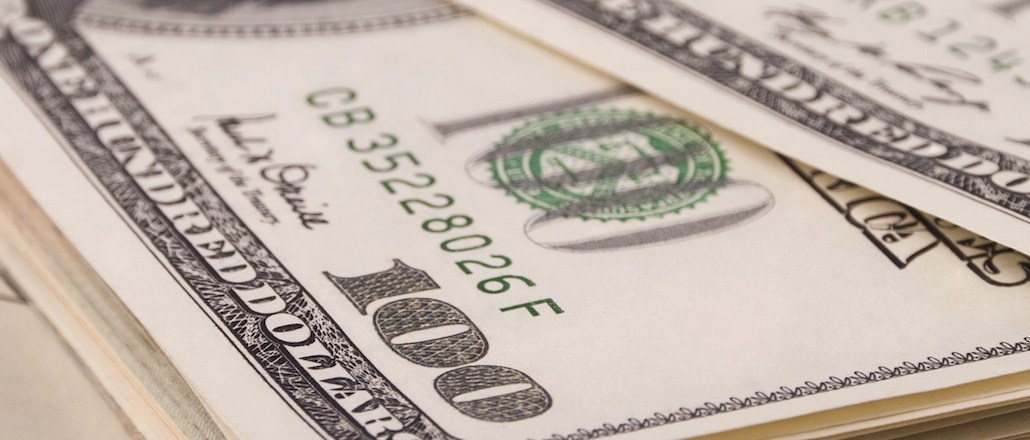 As April 15 looms, tax prep companies are pulling out all the stops, vying to file on your behalf.
H&R Block ran a series of sweepstakes to the tune of $32 million and a campaign featuring spokesman Richard Gartland and New Orleans Pelicans NBA star Anthony Davis. TurboTax launched its campaign during the Super Bowl, featuring some of the world's greatest minds — like theoretical physicist Michio Kaku — schooling average folks on how easy it is to use the online tax preparation system.
But this year, the battle is also raging on social media: 69 percent of 783 respondents of a recent Fluent study said that they planned to file their taxes electronically this season, with 41 percent adding that they would do it by themselves online. It's no surprise then that the biggest players in the American tax prep industry — from TurboTax to Jackson Hewitt — are stepping up their efforts online in a bid to cater to an increasingly digital audience.
"It's a nod to where we feel the puck is going," Cathleen Ryan, TurboTax's director of advertising, told the Chicago Tribune.
We pitted five popular tax prep brands — H&R Block, Jackson Hewitt, Liberty Tax, TaxAct and TurboTax — against each other using social media analytics firm Unmetric's proprietary data. Unmetric examined which company fared better on a number of parameters on Facebook and Twitter from January to the end of March this year.
Facebook
With over 596,000 fans on Facebook, TurboTax holds a substantial lead in the number of followers, with H&R Block coming in second with over 418,000 followers. TurboTax also showed the highest fan growth in the first three months of the year, increasing its number of fans by 14 percent. TurboTax is also the most active among all the brands on Facebook, posting 196 posts on its Facebook page during the last three months.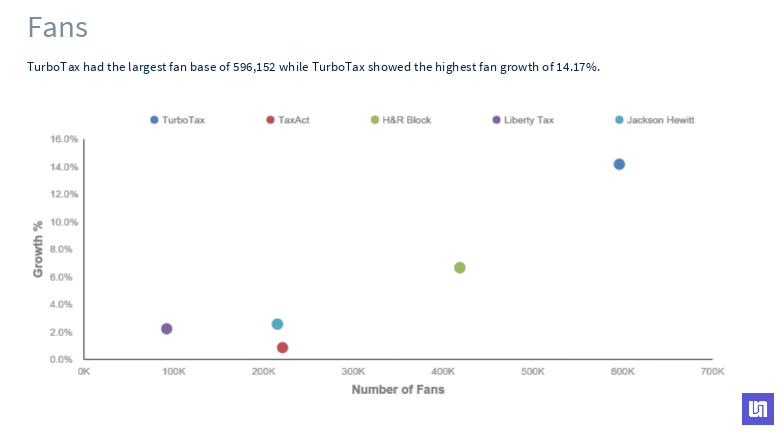 H&R Block may not have as many followers, or have posted as much as TurboTax, but it trumped the latter in terms of engagement. Unmetric determines a post's engagement using three factors: The audience's responses on brand content (likes, comments, shares and retweets); the brand's size in terms of follower numbers and the corresponding number of people who could actively receive and view a brand's content.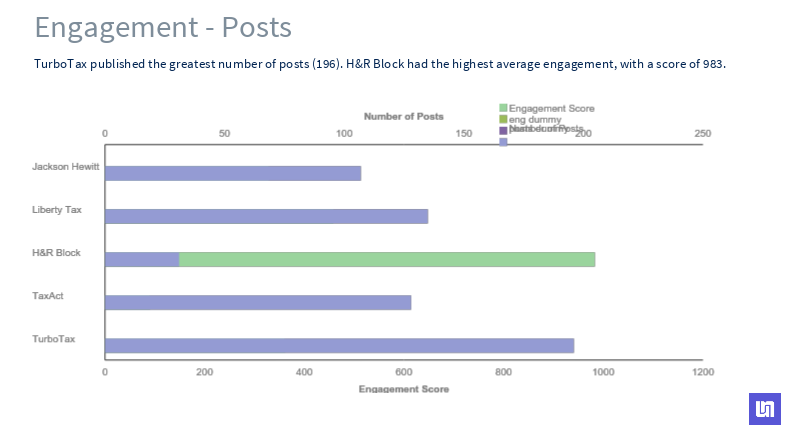 H&R Block had the highest average engagement, with a score of 983. Its posts not only received the most number of likes (66,676) but also had the most number of shares (20,665). Some of its most engaging posts were links to articles on its blog that answered people's tax questions.
Once a tax return is accepted, a refund can be expected in about 3 weeks. The reason why and other answers to your tax-time questions.

Posted by H&R Block on Thursday, January 21, 2016
Brands today recognize that having a two-way conversation on social is key, and many have set up entire community-management teams. Jackson Hewitt may lag behind TurboTax and H&R Block in terms of followers and engagement, but it responded to the highest percentage of its fan posts, replying to 61 percent of its fans.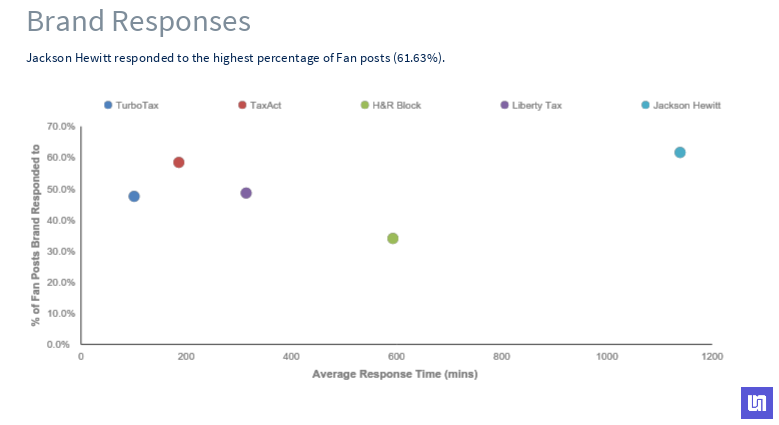 Twitter
With over 28,000 followers and 24,000 followers, respectively, H&R Block and TurboTax outnumber Liberty Tax, Tax Act and Jackson Hewitt in terms of number of Twitter followers. But it was Jackson Hewitt that saw its followers rise the most between January and March, at a rate of 13.6 percent.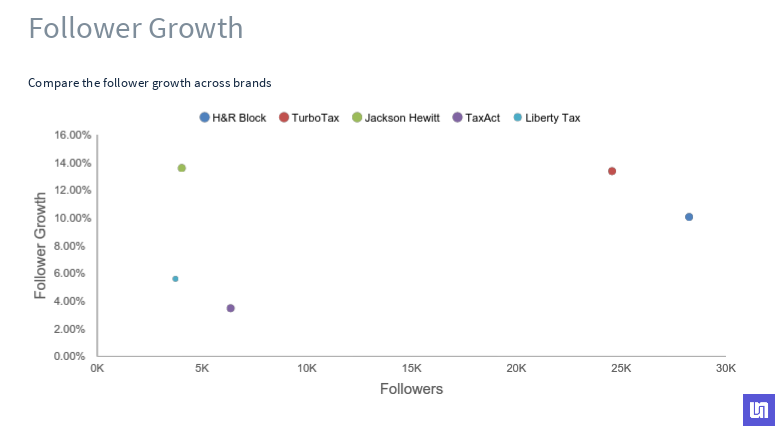 H&R Block was the most active tweeter in the cohort, publishing over 2,500 tweets in the first three months of 2016, compared to TurboTax, which had close to 800. The rest tweeted fewer than 500 times each. It is also worth noting that most of these tweets were replies.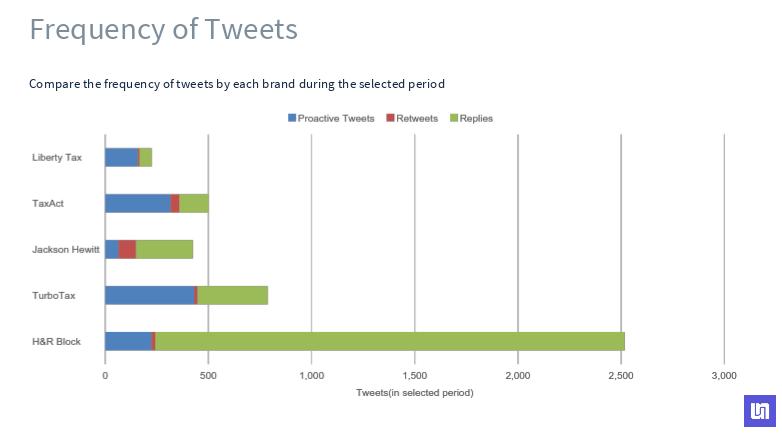 The audience gave the love back to H&R Block, which had the most number of users — over 5,000 users — mention the brand in their tweets.
Despite H&R Block being proactive on Twitter, TurboTax had the highest average engagement, with a score of 491. More users replied and retweeted TurboTax's tweets than any other tax prep brand. This could be attributed to its abundant use of GIFs and emojis and to a giveaway campaign it ran on Twitter.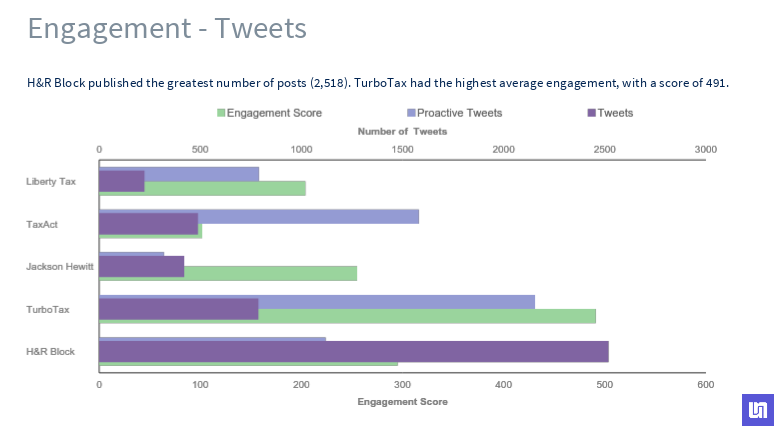 Snapchat
A sizeable chunk of millennials are now of tax-filing age and face their own set of tax-related challenges. TurboTax has ostensibly broadened its social strategy to include apps like Snapchat, where it has been dishing tax advice to millennials on its handle "TurboTaxSnaps."
https://digiday.com/?p=170280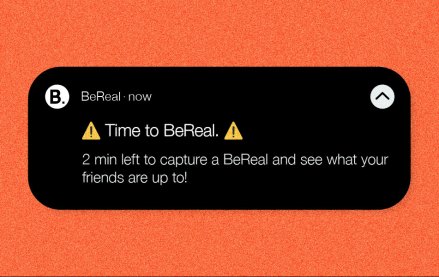 October 4, 2023 • 4 min read
•
•
BeReal launches its first global campaign, hoping to drum up buzz with users. Now, marketers are reconsidering the app.
October 4, 2023 • 7 min read
•
•
There are still those who believe that AR has a place in the marketing funnel, however big or small right now.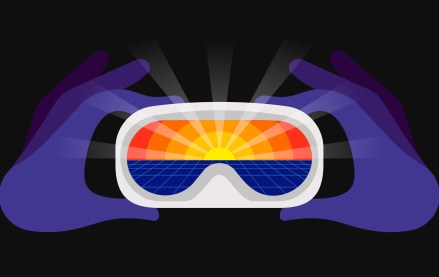 October 4, 2023 • 3 min read
•
•
With Pokémon Go revenues falling year-over-year, Niantic, its developer, is looking beyond its popular augmented reality game to generate profits.