Tumblr hopes to muscle into the conversation when it comes to social platforms that attract brand attention. Tumblr has stayed away from advertising for quite some time, but it announced last month that advertisers would need to shell out at least $25,000 to "advertise" on the platform. From its daily conversations with brands, Digiday found, however, that they aren't really sure about how and if Tumblr should fit into their social media strategy.
Danielle Strle, director of product at Tumblr, spoke to Digiday about Tumblr's value proposition for brands. She said that the platform's highly customizable nature is what makes it unique, vesting full control to companies in setting up their brand persona. She also stressed the amplification a brand can get when a follower reblogs a post, claiming it is unlike anything the other social platforms offer.
What's unique about Tumblr?
The thing that sets it apart is the highly customizable and visual nature of the whole experience. You can post anything and you can customize it. And you can make a Tumblr page and make it like you. For a brand it's great because you have control of your presence like you don't have on the other platforms. Another reason Tumblr is special is because it is a huge network of blogs and bloggers, and these people are conditioned to share. The amplification you can get when a user with a lot of followers reblogs your post is unlike anything the other networks offer. When you follow a blog on Tumblr, you are following those that are posting the stuff you are interested in. Also, what's great is whatever you post is posted as is, meaning, it isn't hidden behind a link or anything like that.
Can you talk about the Tumblr audience? Who is it, and what are they doing there?
The biggest chunk is 18-34-year-olds (44 percent), and about 17 percent are ages 13-18, and 15 percent is over 50. Everyone is on Tumblr. The most common actions on Tumblr include reblogging, because that makes it so easy to populate your Tumblr page. There's also a lot of liking and commenting going on.
Tumblr was famously anti-advertising. What changed, and how can you maintain the user experience but still offer brands enough to make it worthwhile?
When we look at advertising on other platforms, we come away feeling uninspired; we have higher aspirations for Tumblr. As it turns out, brands have made some really inspired Tumblr blogs using the same tools available to every user on Tumblr. We're excited to be able to feature their posts and highlight their blogs in units that are highly visual and not intrusive to the user experience in any way. We were a bit slow to introduce advertising, and in taking our time, we realized the brand opportunity is the same as it is for me, my dad and Beyonce. You can customize anything. Instead of making some sort of ad, we are helping brands amplify reach by featuring their posts in the Tumblr Radar, which is updated daily with Tumblr's 50 favorite posts, and they spread around the network like wild fire. That opportunity is open to brands, and the Spotlight is where you find new blogs to follow.
Brands are just getting started on Tumblr. How can they measure their success?
The real measure is in the engagement. The brands that do Tumblr well tell us over and over that Tumblr is where they connect most strongly with their audience. This is a highly engaged community that is excited to find and share new content, which can be seen in the number of likes and reblogs per post.
If you had all the brand managers in one room, what would you say? Why should they consider Tumblr?
If you want to create a site to distribute creative content on the Web, Tumblr is the hands-down best place to do it. It's so easy to make a beautiful, unique and connected Web presence with Tumblr, and when a brand shares great content, the Tumblr community is happy to follow along and amplify the message via reblogs.
https://digiday.com/?p=15005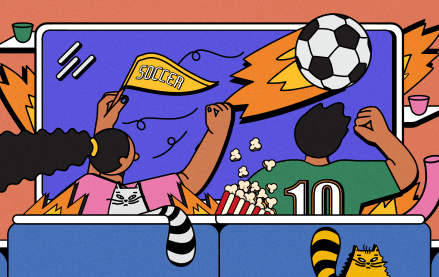 December 1, 2023 • 4 min read
Even if a game isn't make or break, sports leagues and brands want fans to be paying attention — and they're hopeful new strategies will get it.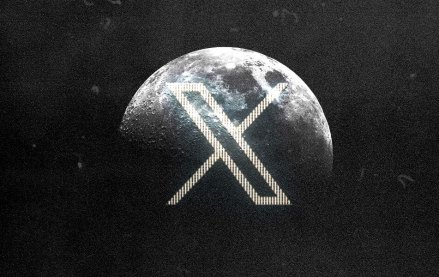 November 30, 2023 • 4 min read
In the packed DealBook conference in New York yesterday, owner Elon Musk bluntly told them to shove it.
November 30, 2023 • 2 min read
WorkTok, or CareerTok, is in full force. Combined, those hashtags on TikTok have over four billion views and it is benefiting Gen Z.