There's no doubt that the smartwatch market is still a young one — Apple has only shipped 7 million of its smartwatches worldwide since its launch in April last year, according to research firm Canalys. (Still, that accounts for more than all of its competitors combined.)
Undaunted, brands continue to develop apps for this small batch of early adopters. Part of the challenge has been to move away from looking at Apple Watch as another mobile phone, and apply the behaviors more suited to its smaller screen — like glancing at a notification.
"It works for notifications, or augmenting a notification with an action on the smartphone, but people don't want to use it for several steps when they have a smartphone in their pocket," said Sergio Falletti, Technology Partner at DigitasLBi. "Much of the success of the app is knowing when to use the watch and when to use the smartphone."
Brands are finally mastering how to make the convenience of the Apple Watch work in their favor. Here are three brands that appear to be on to something.
Domino's one-tap order
Domino's cashed in on the U.K.'s collective love of hangover pizza with the Jan. 1 release of its one-tap order Apple Watch app.
Users have to first save their favorite order in the Easy Order section on the Domino's website. Once it's linked to their watches, pizza fans just tap their watch to send in their favorite order. It's linked with Domino's Pizza Tracker so they can monitor the progress of their order.
Headspace SOS
The meditation app Headspace, the "gym membership for the mind," is a perfect fit for the time-poor, cash-rich Apple demographic. The iPhone app has an array of guided 10-minute meditation routines users can chose from. But on the Watch, wearers have access to only an SOS button that gives them their own three-minute mini-meditation session, for when it all just gets too much.
Rich Pierson, co-founder of Headspace — which counts 3 million global active users and celebrity fans like Gwyneth Paltrow, Jared Leto and Zach Braff as users — said that in the future it will be providing its wearable users with more personalized and intuitive experiences.
Strava's heart-rate tracking 
Strava has normalized the workout brag on social media. But, back to Fallatti's point: It knows how to work on a watch, using Apple's available real-time heart rate data, and when to deploy the smartphone for posting to social media.
"It shows your heart rate on the same screen as the rest of your key run and ride stats," said Eric Kennedy, senior iOS engineer at Strava, "so athletes can focus on their training without having to swipe between screens. We integrated Apple Watch's native capabilities with an athlete-first mindset."
Critically, if it doesn't save you time, it won't add any value, said Liam Pook, head of mobile at Essence — which is why you don't see many successful banking apps on the Watch, for example. There's not much time to be saved from checking your bank balance if you only do it on your phone a couple of times a week.
"Currently, it's appealing to the tech-forward market," he said, "but for it to push it over to mainstream, there needs to be a behavioral shift within consumers, or a killer app." The "killer app" in the case of smartphones was maps, according to Pook, which suddenly made mobile hugely valuable.
But with hangover pizzas and three-minute meditations, it's unlikely Apple Watch is about to become quite that essential just yet.
Images courtesy of Domino's, Headspace and Strava.
https://digiday.com/?p=153893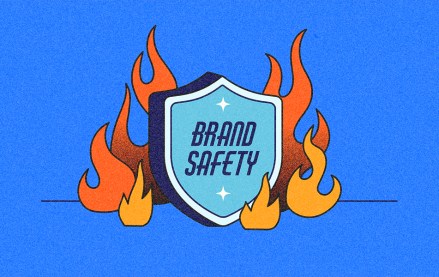 November 28, 2023 • 6 min read
"Major brands' search ads can appear on piracy, pornographic and sanctioned websites," research claims.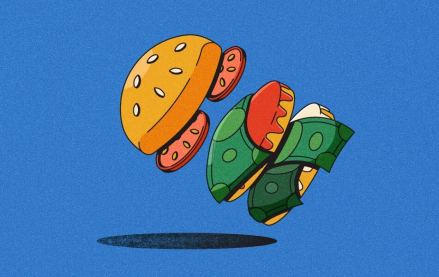 November 28, 2023 • 6 min read
As more influencers look to get into food content creation, brand opportunities are following.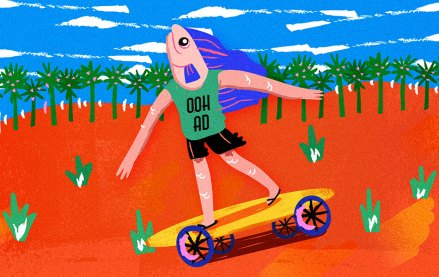 November 28, 2023 • 7 min read
As major marketers like Maybelline experiment with faux OOH, more marketers are open to the idea.