From Coca-Cola to Barbie: The fierce rise of gender-neutral advertising
March 29, 2016 • 8 min read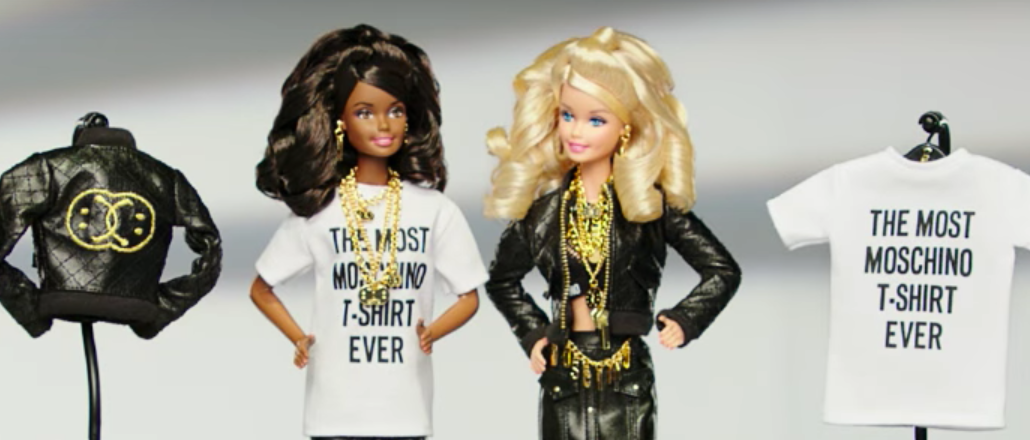 When Mattel's highly anticipated limited-edition Moschino Barbie hit the shelves last November, the collection sold out in less than an hour. But far more groundbreaking than the sales was the video that promoted the collaboration between Barbie and the Italian fashion house.
For the first time in 56 years, the face of the Mattel brand was a little boy with a blond faux-hawk. "Moschino Barbie is so fierce!" he says as he holds Moschino Barbie's purse, giving the camera a cheeky little wink. The video has since amassed over 3 million views and nearly 4,000 comments on YouTube.
Barbie is far from the only brand breaking gender stereotypes, embracing ambiguity in its advertising. Spanish retail giant Zara unveiled a gender-neutral line earlier this month. Disney removed gender labels from its Halloween costumes last October, and both Target and Toys "R" Us have also done away with gender-based labeling in their stores on toys and decor. In luxury fashion, brands from Rad Hourani to Gucci and Marc Jacobs to Hermès are blurring the divide between feminine and masculine style.
"The gender conversation was bubbling under the surface for some time," said Sean Mahoney, vp, editorial director at Sparks & Honey. "We can point directly to Caitlyn Jenner as the moment when gender really entered the mainstream conversation."
The trend is in the process of upending how the $22 billion toy industry and the $250 billion fashion industry weigh their product and marketing strategies.
Part of the cultural zeitgeist
Beyond Jenner, a range of celebrities including transgendered actress Laverne Cox, superstar progeny Jaden Smith, model Ruby Rose and even Miley Cyrus are pushing the gender envelope. There is a mounting demand by consumers for brands to banish pervasive stereotypes, too. People are more than ever opting for gender-neutral baby names.
"Gender has traditionally been very prescriptive and binary, but the general conversation is definitely moving toward it being far more fluid than that," Nelson Freitas, chief strategy officer at Wunderman, said. "People have begun to protest against convention in favor of more tolerance, diversity and acceptance."
This is particularly discernible among the millennial and Gen-Z cohort, experts say. Both generations bridle at being boxed in and shrug off conventional classifiers, as revealed in the the results of a recent survey by The Innovation Group and JWT Intelligence, the trend-forecasting arm of J. Walter Thompson. In the survey, 38 percent of Gen-Z respondents and 27 percent of millennial respondents "strongly agreed" that gender no longer defines a person as much as it used to.
"Gender and sexuality is being challenged by these generations," said Shepherd Laughlin, director of trend forecasting at J. Walter Thompson Worldwide.
These are also generations that have far higher brand loyalty than previous generations — and are yet are more skeptical of conventional branding at the same time. Only 39 percent and 44 percent of Gen-Z correspondents respectively admitted to always buying shoes and clothes geared specifically to their gender.
"It's not a big deal to them to be gender fluid; it's just their lives," said Sparks & Honey's Mahoney. "They're using gender neutral pronouns; they're cognizant of cisgender and transgender — it feels natural to them to think and say those things, where even enlightened older people are tripping over themselves trying to get it right."
Brands, for their part, are increasingly realizing that it is shortsighted to market to people based on gender and are beginning to respond to this shift in the cultural zeitgeist. Take Coca-Cola, which recently came out with the campaign "Dude or Diva" with agency Wunderman for the cans it created specifically for 7-Eleven. Grounded in the insight that teens don't like being labeled or marketed to, it offered them the chance to share both sides of their personalities — the dude side as well as the diva side.
"The concept recognized that teens view self-expression as a vehicle to have fun with their identity and individuality," said Freitas. "Sometimes they feel more like a dude, and other times more like a diva."
With traditional gender roles expected to play a less prominent role in the lives of consumers over the next 10 years, according to a 2015 study by food and beverage market research firm Canadean, expect even more brands to jump on the bandwagon.
"Gender used to be a way to simplify marketing," said Jamie Gutfreund, global CMO at Wunderman. "But now there are opportunities to think well beyond the old constructs."
To be sure, not everyone is convinced. "The jury is out on the longevity of these trends," said Larry Moskowitz, senior strategist at Gravity. "It is premature to discern if this is a true, enduring shift in how society views gender roles or if it is more mild than that."
Starting young by subverting children's toys
One of the most significant shifts in gender categorizing has been visible in children's toys and merchandise. Toymakers are getting increasingly wary of marketing items specifically to girls and boys and are shunning gendered labels, signage and aisles. This stems from widespread acknowledgement of the role many childhood toys, clothes and costumes have played in reinforcing gender stereotypes.
Target's move to drop gender-based labeling in its stores for toys and decor in August 2015 was a result of the retailer listening to its customers. It was in direct response to a consumer tweet in June, in which it came under fire for separating toy building sets by gender. Ohio mother Abi Bechtel's "Don't do this, @Target" tweet on the subject was retweeted nearly 3,000 times.
"Childhood is when gender begins to be socialized; it's as much absorbed and learned as it is biological" said Preanka Hai, strategist at branding firm Siegel+Gale. "People have started realizing the role that gender distinctions play in pushing children down particular paths and creating stereotypes."
Toys "R" Us does not categorize girls' and boys' toys in its stores either, recognizing that different play patterns that appeal to different kids, and gender lines do not necessarily drive that. Mattel said that Barbie was intended for all kids — whether boys or girls — to imagine everything they could be.
"We've known for a while that girls and boys play with Barbie in a similar way," said Michelle Chidoni, senior director of brand communications North America at Mattel. "We just needed to break the stereotype and bring that essence to life, which we were able to do with the Moschino partnership."
Some are even making product changes — and not merely advertising change. GoldieBlox, for instance, was created to "disrupt the pink aisle" and foster a love of engineering and problem-solving in young girls.
"The narrow view of what it means to be a girl is starting to expand — my hope is that the future won't be categorized by gender, but by interests, age and brands," said Beau Lewis, GoldieBlox's co-founder. "We are driving change from a mission-based perspective, while others are following the shifting economics of the marketplace. Both are ultimately good for the progress of gender equality."
Fashion and apparel, leading the way
It's no surprise apparel brands have been at the forefront of embracing gender neutrality. In luxury fashion, the shift was apparent at the fall collections of several designers at the 2015 New York Fashion Week early last year: With offerings from Public School and Hood by Air to Telfar. Trans models like Lea T and Andreja Pejic have also helped spark wider discussions around gender fluidity in recent years.
British department store Selfridges attempted to join in on the conversation, setting up a pop-up section called "Agender" in collaboration with interior designer Faye Toogood. The pop-up carried gender-fluid labels like Nicopanda, Ann Demeulemeester and Yang Li and was intended to be a place where men and women could shop together and choose clothes as individuals rather than based on gender.
Indeed, high fashion usually tends to be ahead of the cultural zeitgeist, but the current rise of gender neutrality is a lot more democratic, said Siegel+Gale's Hai. Just look at normcore, marked by people ironically wearing scruffy, loosely fitting, basic clothes like mom jeans, hoodies and sneakers, which emerged as a fashion movement in 2014.
"The trend has also seeped into mass-apparel brands in recent years," she said. "The rise of normcore has blurred the line between men's and women's clothing even more."
Gender-neutral fashion does not necessarily mean defaulting to athletic wear or loosely fitting masculine clothes. Brands like 69, Acne, APC and Assembly New York have been making identical styles but in slightly different cuts for men and women for a while, including roomy as well as well-fitted pants and coats, shirts and cocoon dresses and tunics in a variety of fabrics. It isn't restricted to clothes either. Makeup brands like Mac and Make Up For Ever are doing an amazing job, pointed out Mahoney. Expect more brands to follow suit.
"They're taking a product that's normally very gendered and making it available to everybody," he said. "And by using transgender models in their advertising, they're foregrounding the gender fluidity of what would otherwise be a very binary product."
The most recent example, however, may be among the most telling. Jaden Smith — the son of actors Will and Jada Pinkett Smith — modeled for Louis Vuitton's new women's line, sporting a black skirt and a mesh as he blended in effortlessly with three other female models.
"Louis Vuitton is using Jaden Smith in a really smart way — he's a straight guy in a women's skirt in a women's ad, and the brand isn't making a big deal about it," said Sparks & Honey's Mahoney. "That's the way Gen-Z and younger millennials feel about gender. They're not patting themselves on the back; they're just doing it."
https://digiday.com/?p=169033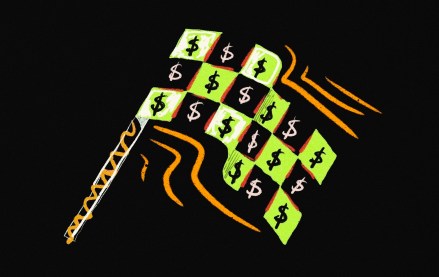 September 26, 2023 • 3 min read
With three Grand Prix races in the U.S. this year – Miami this past May, Austin in October and Las Vegas in November – the interest from U.S. marketers in Formula One has increased this year, according to agency executives, who say they expect that growth to continue next year.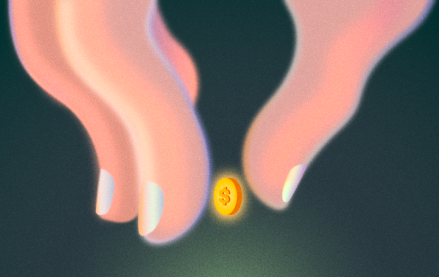 September 26, 2023 • 6 min read
A Digiday+ Research survey found that brands and retailers report using Facebook less over the last few years, all while the platform's value to their revenues and brands has increased.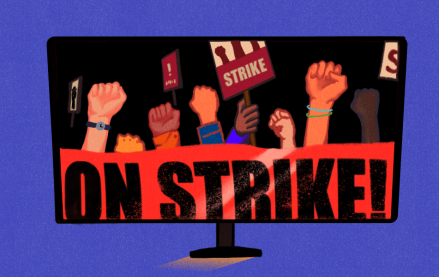 September 26, 2023 • 5 min read
The timeline for a return to business as usual – whatever that may mean now – is yet to be determined.