"There's a script in this industry, and you don't deviate from it. And the script is all blue."
For Republicans, it might be the hardest time to be part of the agency world. In a bombshell election year, nothing is more isolating — or ostracizing — than being a conservative.
Which is ironic. As part of a creative industry, agencies pride themselves on their inclusiveness. And yet, over the course of dozens of interviews with multiple agency employees, a common thread emerged: The agency world is open to you as long as you stand for the "right" thing. And right now, being Republican is as wrong as it gets.
Out of the many people Digiday reached out to for this article, plenty — several who had donated, publicly, to Republican candidates — declined to comment. (One high-level executive who, according to Federal Election Filings, appears to have donated $2,700 to the Jeb Bush campaign, declined through a rep to comment after asking what the story was about.)
Agency spokespeople even declined to share whether they even knew of any Republicans in their particular agencies. "Not sure we have any Republicans that would want to come forward," one person said.
"In general, I think people in agencies are talking far less about their political views," said one C-suite agency executive. "People now seem to take this stuff so personally it's become politically incorrect to share political views."
Conservative means intolerant
A C-level executive at another major agency who declined to be named said that the fact that he is a Republican is "always on my mind." His feeling is that there is this unspoken rule that to be creative, you must be "open and free." And to be open and free means being politically left-leaning. (He's not alone in that feeling: There's a Meetup group in New York that brings together fiscal and social conservatives who are involved in industries monopolized by the left. It's called "Conservatives in the Arts.")
He said he didn't think about it much during the last election cycle. But this time, it feels like there is a backlash. For this executive, who supports Texas Sen. Ted Cruz for president, it rankles a bit that conservatives have been associated with negative things. "It's like, you must not be open-minded if you're a Republican. There's a stigma associated with it."
The irony is not lost on him: "The expectation in agency life is that you can talk about everything, unless you are going to talk about being a conservative. Because being a conservative means you are deemed intolerant."
This exec rarely talks about political beliefs on social media, at meetings or anywhere but with his family. One reason is the potential backlash; the other is just that he knows he'll be an "example": "I don't want to be identified as conservative, or even religious, and I don't want to be the flag-bearer for conservatism in advertising."
If you even admit to anything resembling Republican sympathies, you may get shamed. At an agency recently, an employee was heard saying she believed Donald Trump gave a better victory speech on Tuesday night than Hillary Clinton had. People reacted with shock; the staffer had to backtrack and point out that she wasn't actually saying she'd vote for Trump.
There are other reasons for agency execs to keep their Red State tendencies under wraps: Agencies have shown themselves perfectly capable of working for, say, Big Tobacco (as conservative as it gets) while still remaining liberal to the core. "If you came out as conservative, your talent pool would diminish. Your client pool might as well."
Why agencies tend to lean left
One thing that has changed inside agencies — and the American workforce in general — is the influx of younger people. The agency world thrives on young talent, and younger people tend to be Democrats. Millennials are the most Democratic age cohort, with 51 percent identifying or leaning left, according to the Pew Research Center. (The Silent Generation is the most Republican age demographic.) "We are turning into a youth-driven industry," said the Republican executive. "That makes it harder to be who I am."
There are also some other characteristics in the agency business that make it lean left. For starters, big cities tend to vote Democrat. In 2012, for example, Barack Obama's victory was largely attributed to a huge turnout in urban areas and cities. And the type of work those voters do also indicate political leanings: Following Obama's 2012 victory, CityLab crunched numbers that showed a decided positive correlation between "share of creative class" — workers in science tech, arts, culture, entertainment — and "share of Obama votes."
While the GOP still is considered the party for the rich, the country's affluent metros (New York, San Francisco) have trended Democrat in the last two cycles. One explanation is that those cities have more "knowledge-based talent," say academics. "People are invested in seeing the world in a certain way," said Leslie Austin, an adjunct professor at NYU who specializes in leadership and human capital. Austin, who works as an executive coach with advertising industry leaders in media and marketing, said that because those people work in "persuasive" job roles, there can be more of a groupthink that permeates those workplaces.
Mike Welch, a principal at KZSW Advertising on Long Island, who says he is an independent and has given money to Republican candidates as well as to Barack Obama back in 2012, said that this time around, there seems to be more of a "storm in the political arena. It's hard for people to disagree with each other."
It's doubly hard for client-based services. Nobody wants to be the person talking about politics in a room — and they don't want to be the Republican in the room, right now, say executives. "I have to represent my company, so I don't want my views to be mistaken for theirs," said the Texas executive. "Whereas, if you're liberal, it's fine to shout from the rooftops that you are."
The high-profile agency executives who are pro-Democrat also make the atmosphere difficult for conservatives. David Droga, for example, is openly a Hillary Clinton supporter; the agency is working on the campaign. So is Wendy Clark, North America CEO of DDB, who reportedly took a well-publicized sabbatical to work on the Clinton campaign late last year. Roy Spence, co-founder of GSD&M, is also a well-known Clinton confidant. It even shows in his work: BarettSF recently did a spec campaign that stuck little "Trump" flags in pieces of dog poop in the streets of San Francisco.
Of course, there are Republican agencies out there, and they tend to do political work for the GOP or its candidates. For David Almacy, a John Kasich campaign adviser and principal at Engage, a political ad agency that heavily leans right, being a Republican is nothing to hide. The firm employs folks who also lean Democrat, he said. "D.C. is different," Almacy said. "We are the political establishment. And as an agency in Washington, you want people on both sides of the aisle because you usually need them for key issues."
Almacy, who used to be President George W. Bush's Internet director, said he can see why most GOP supporters in agency-land won't want to speak up, however. "If you have someplace whose CEO is a vocal Clinton supporter, you're not going to say anything," said Almacy. "But here, some of my best friends are Democrats."
Lauren-Ashton Shepheard, an account manager at a Texas agency, said that while she's not super political, she considers herself a conservative. "I don't call out that I am, but my opinions make it obvious," she said. "I own guns; that kind of gives it away."
She said she estimates that the agency world is 85 percent to 90 percent liberal, even in Texas, and is aware that she is one of a few. "I like that it's liberal. It challenges me to not be complacent. I think it creates an interesting dynamic," she said. "When a topic like gun violence comes up, I have something to add."
https://digiday.com/?p=166598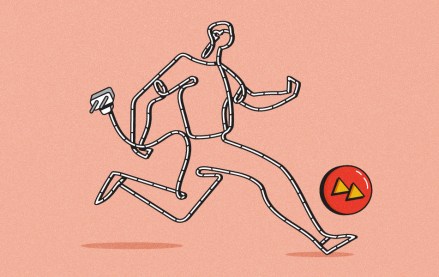 September 22, 2023 • 4 min read
Women's sports are having a moment. Brands, media companies and agencies are looking to get in on the action.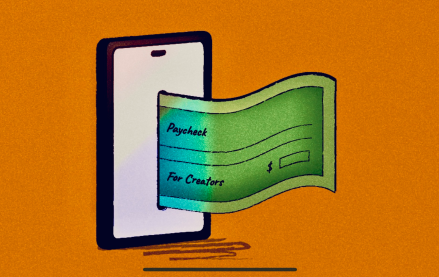 September 22, 2023 • 6 min read
The Hollywood strikes were supposed to be a game changer for many of them, but the situation hasn't quite lived up to the hype.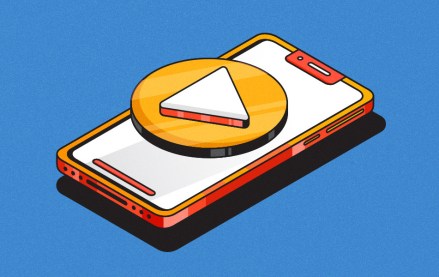 September 22, 2023 • 5 min read
Given the rise of short-form video, agencies that focus on the format, rather than specific platform expertise, will reap the rewards.