Mark Duffy has written the Copyranter blog for 10 years and is a freelancing copywriter with 20-plus years of experience. His hockey wrist shot is better than yours.
Earlier this week, Sprite confused the bejesus out of people in Ireland and on the internet worldwide with a lousy new campaign that insulted women like it was 1959.
The campaign hashtag, #BrutallyRefreshing, is peculiarly stupid. The copy isn't refreshing at all; it isn't even original. And I don't know what the hell brutally refreshing would taste like, but it doesn't sound appetizing.
Sadly it's just the latest example of lazy, obnoxious copywriting — which looks even worse when held up alongside brilliant obnoxious copywriting. My favorite example is Scottish soft drink Irn-Bru's obnoxious — but funny and successful — "Irn-Bru Gets You Through" campaign. They've maintained the shocking tone in their advertising for over 20 years. Check out a couple poster executions below (take note, Sprite people):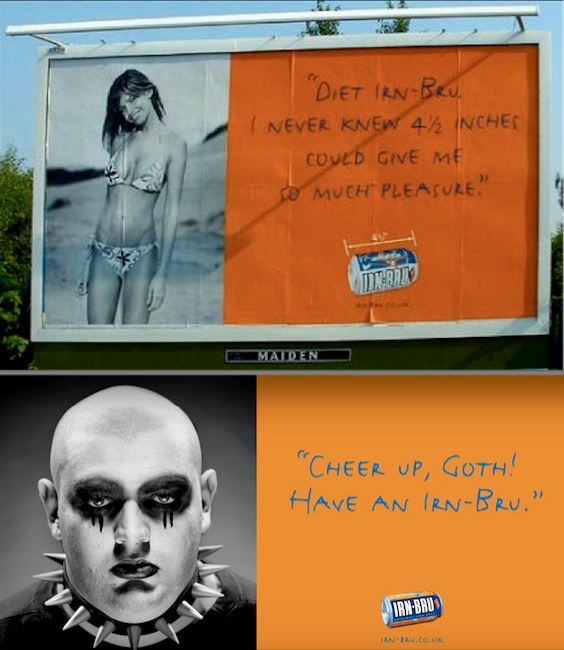 Sure, they upset some people (especially the top billboard, from 2003), but if you're going to be obnoxious, you better be clever, too. Their commercials have been even funnier (and sometimes more obnoxious). Two of my favorites are below. Work by The Leith Agency, Edinburgh.
"Linda" is just a brilliant ad:
"Blind Date": Check out the kids, they're darling.
Meanwhile, here's a recent campaign for Berocca (owned by Bayer) effervescent drink and vitamin tablets by JWT London. The ads go straight for the undermining jugular by comparing you to your younger, smarter, harder-working, better-looking colleagues; they try to "scare" you into buying their product. That is pretty damn obnoxious. I hope the campaign falls flat on its smirking face.
As if your effervescent tablets are going to save my job. Piss off Berocca.
Back in 2012, Reebok ran this in-gym poster in Germany. I'm assuming women are allowed in German gyms? I can't even imagine the rationale that was verbalized to get this ad from comp to reality. It insults men, women, all of humanity.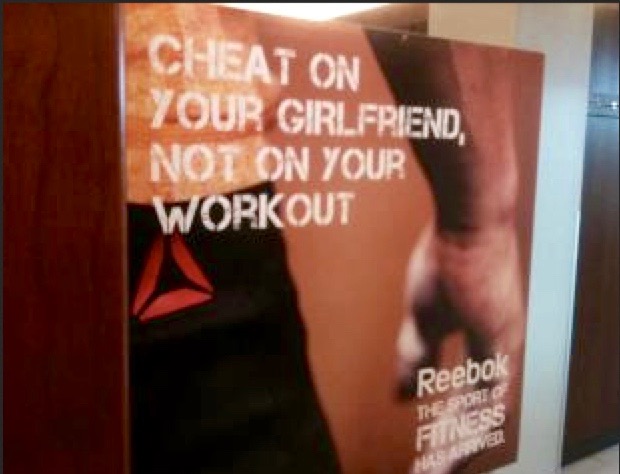 "Reeboks let U.B.U.," provided U. R. a soulless asshole.
Lastly, there's the most famous gym ad on the internet. It's been stolen by scores of gyms since it first appeared, and shared by millions of people worldwide — in one form or another. I don't know if the U.K.'s Fit4Less was the first gym to use this obnoxious to-the-point copy line, but back in 2011 it was the first time I had seen it.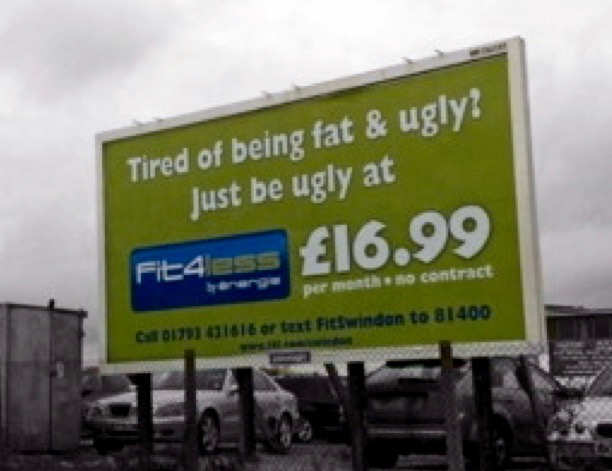 Should have trademarked it, guys.
https://digiday.com/?p=191831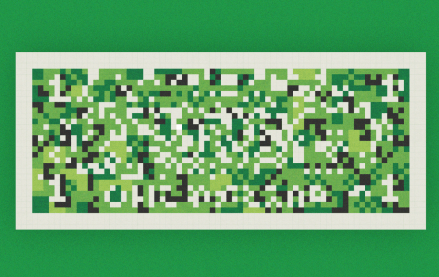 September 21, 2023 • 3 min read
Ducati has legitimate reasons to investigate Web3 tech as a marketing tool. Building a community of Ducati enthusiasts, or "Ducatisti," has been a core element of the brand's marketing for decades.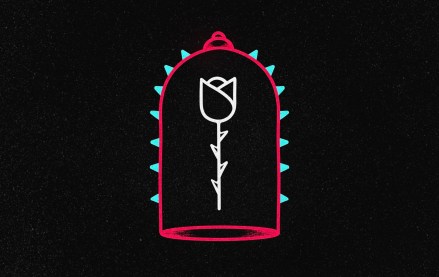 September 21, 2023 • 5 min read
In this edition of the weekly Digiday+ Research Briefing, we share focal points from Digiday's recently released reports on agency and brand confidence in TikTok, and on how publishers are making Instagram work for them.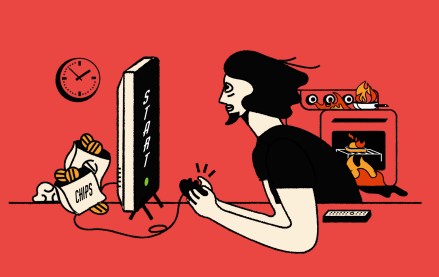 September 21, 2023 • 4 min read
While this is the first gaming related livestream Fandom has done with Instagram, it's part of a bigger push to celebrate and embrace the vast gaming community among the Gen Z demographic thriving on Instagram's platform.