'They want their jobs to fit their life': How the workplace is undergoing a revolution
September 23, 2019 • 4 min read
•
•
When WeWork announced plans to go public this summer, it didn't hold back when stating its intended impact on the workplace."Our mission is to elevate the world's consciousness," it wrote. "We believe our company has the power to elevate how people work, live and grow."
While it remains to be seen how many lives an office rental company can revolutionize, the company's words reflect how younger members of the workforce — particularly in the U.S. — increasingly expect something very different from work and employment than previous generations. Owing to changing social attitudes, continued advances in technology and an ongoing shift towards freelancing and the "gig economy", these expectations are evolving quicker than ever before.
For many millennial and Gen Z workers, the idea of putting in eight hours a day in exchange for a paycheck now seems somewhat antiquated. Employment has become as much about lifestyle and identity as salaries, benefits, and promotions. WeWork's promise of community, foosball, beer on tap and "DO WHAT YOU LOVE" exhortations is part of a shift in expectations. Brands want to be movements, and to attract workers companies are promising something more than a steady paycheck and free bagels on Fridays. A new generation of workers has arrived on the scene with a set of expectations that far exceed those of their more senior peers. Work stress is no longer viewed as paying dues but a serious risk to mental health. The idea that work should have less meaning than other aspects of their lives is a distinction without purpose.
"They want their work to have meaning and purpose. They want to use their talents and strengths to do what they do best every day. They want their jobs to fit their life. And they are less interested in settling," says Ed O'Boyle, global practice leader at Gallup.
These expectations are having important repercussions for companies with more "traditional" structures and processes. Gone are the days when concepts such as remote working, flexible hours, and a keen eye on work-life balance were viewed as desirable perks. For many in the workforce today, these are simply table stakes.
Gallup's latest State of the American Workplace report found that 53% of American workers said greater work-life balance was "very important" to them when considering a new job, while 54% said they would change jobs simply to have more control over the hours they work.
These attitudes have also helped fuel the rise of contracting, freelancing and the so-called "gig-economy" in recent years, from which companies such as WeWork hope to benefit. Gallup estimates that 36% of all workers in the U.S. now have such "alternative work arrangements" as their primary job as opposed to full-time, permanent employment.
For many, these types of arrangements deliver on the promise of flexibility, focus and work-life balance. But for some, they also satisfy cravings for the feeling of greater control over their destiny.
"I'd rather create the work environment and schedule that suits me than rely on an employer to do it for me," said one marketing executive who, five years ago, quit her job at a holding company-owned media agency and renegotiated a more flexible freelance contract instead.
These types of arrangements are, of course, being enabled by new technologies and tools. Collaboration software, video conferencing and a growing list of project management tools are obvious difference makers.
But for employers, an increasing reliance on a more flexible and transient workforce introduces other considerations and challenges, which aren't necessarily easy to adapt to. In many cases, it requires the development of new approaches to training, communication, employee engagement, compensation, management structures and more.
It's one of the reasons young people in the workforce are increasingly gravitating towards startups or digital-first companies, recruiters say, which are typically perceived to be inherently more flexible and less bureaucratic.
And while changing entrenched practices and approaches may not be easy for many companies, those that fail to adapt could find themselves at a competitive disadvantage sooner than they realize.
"I can't see myself taking a permanent full-time role again if I can avoid it," the marketing executive said. "The way things are headed, I think that will become easier, not harder to do."
https://digiday.com/?p=346974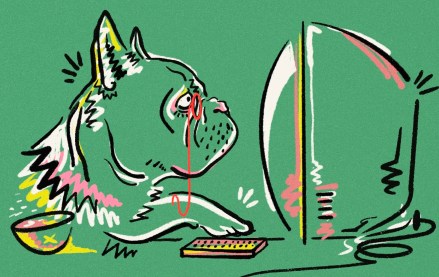 October 2, 2023 • 7 min read
•
•
When it comes to agencies, both of Meta's older sibling social media platforms may be past their primes.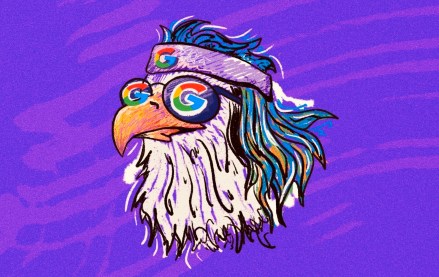 October 2, 2023 • 3 min read
•
•
The legal battle sees Apple and Google et al attempt to conceal their inner workings, developments that mirror the experience of their media customers.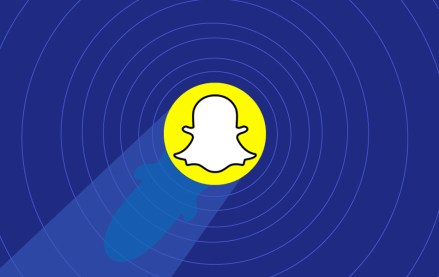 September 29, 2023 • 3 min read
•
•
"We are not diminishing the importance of AR," he said. "In fact, we are strategically reallocating resources to strengthen our endeavors in AR advertising and to elevate the fundamental AR experiences provided to Snapchat users."