The advertising world's biggest merger in history, assuming it gets by regulators, will create a long list of winners and losers. Here's an early look at who's likely to prosper and who won't.
Winners
Maurice Levy: For years, a drama has played out about Levy finding a successor to run Publicis. At one point, it was thought David Kenny was that man. But it became clear that wouldn't happen and Kenny left, eventually landing at the top job at The Weather Co. Levy now has a chance to cap his storied career in style. That had to appeal to him.
Big data: Levy and Omnicom CEO John Wren paid homage to data-driven advertising in explaining the rationale for the deal. Sure, there are the "synergies" to be wrung out of the combination. But Levy sees a chance for the combination to become smarter. The idea is the more data you have, the better decisions you can make. Whether the company can pull this off is anyone's guess. It's also worth noting that all this data isn't Publicis Omnicom's. It belongs to their clients.
Interpublic Group: Publicis CEO Maurice Levy reportedly considered making a play for IPG, but he found the price too high. WPP CEO Martin Sorrell is not going to twiddle his thumbs while his longtime rival Levy one-ups him. At some level, it always comes down to ego. Expect Sorrell to pooh-pooh Publicis Omnicom as bad for clients, bad for staff, and bad for whoever loses the power struggle that a co-CEO situation presents. And then expect him to go hunting for an acquisition. IPG is the most likely combination for WPP to bulk up.
Rivals: Smaller agencies will gleefully point to the 130,000-employee behemoth as all that's wrong with the mechanized, commoditized ad world. The sheer amount of bureaucratic infighting during an integration will provide an opening for rivals. What's more, the clear conflicts this presents will provide an opening for WPP and other rivals to swoop in to woo away big clients. Brad Kay, president of independent shop SS&K, summed it up this way: "To-do's for small, independent agencies: 1) review client list of Omni-Pub; 2) identify top talent; and 3) exploit six months of utter distraction."
Losers
Martin Sorrell: The WPP chief cobbled together the world's largest advertising company by being a master dealmaker. Now, he's been upstaged by his Gallic rival. That's gotta sting for a man not known to be short on ego.
Clients: I'm sure Publicis and Omnicom execs will disagree. Laura Desmond, CEO of Starcom MediaVest, said the deal will "create a new standard for innovation and client service." I'm not sure clients will see it that way. Havas CEO David Jones pointed out that clients are looking for more agility, not more bureaucracy. The clear conflicts this creates — Pepsi and Coke handled by one company? — is sure to unsettle some clients. So too is the "big data" rationale rolled out by Levy and Wren. After all, Publicis Omnicom are stewards of their clients' data. It's not Publicis Omnicom's to do with how it pleases.
Innovative work: What's funny about these kind of gigantic corporate chess moves is they feel so abstracted from the day-to-day reality of the business. Advertising is actually a very simple business. Agencies help their clients grow their businesses by building great brands and finding new customers. And yet very often the maneuvers of the ad holding companies — adding complexity upon complexity, reshuffling org charts, etc — do very little to help achieve this. It's hard to see how Publicis Omnicom will improve the work their agencies do.
Lotus Notes: You have to believe that common sense will prevail and Publicis employees will finally free themselves of the tyranny of Notes. Best to be an optimist, right?
https://digiday.com/?p=44632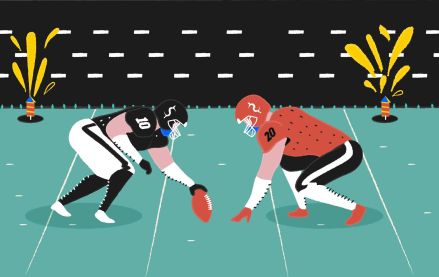 December 6, 2023 • 4 min read
In response to this challenge, the NFL's Detroit Lions have adopted a proactive strategy, introducing an extra channel for their local NFL broadcast. The objective is to broaden advertising opportunities, leverage direct-to-consumer distribution, and establish stronger connections with local fans, with the ultimate goal of increasing preseason viewership.
December 6, 2023 • 4 min read
It's been over a decade since the most recent entry in the wildly popular "Grand Theft Auto" series came out in September 2013, meaning anticipation for "GTA 6" has been building for years. Rockstar titled yesterday's trailer as "Trailer 1," making it clear that the company is poised to launch a massive marketing campaign in the lead-up to the game's 2025 release.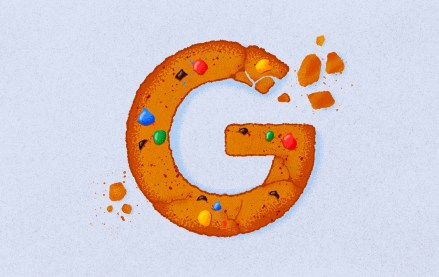 December 6, 2023 • 4 min read
A healthcare client that decided to scrap all conversion tags and cookies within weeks provides a case study for what will likely be a common experience in a year's time.