To hear Jay Jay French tell it, Twisted Sister is bigger today than ever. The guitarist for the '80s hair metal band behind such hits as "We're Not Gonna Take It" and "I Wanna Rock" says these days the group can afford to work just 10 or 12 days a year. Twisted Sister auctions gigs off to the highest bidder, he says, filling stadiums in Europe and South America with up to 80,000 head-banging fans.
Back home in the States, French – who started the band that would become Twisted Sister in 1973 – responds to a steady stream of licensing requests. Twisted Sister's "We're Not Gonna Take It," for example, is the theme song of the Betty White's hidden camera reality comedy series "Off Their Rockers."
"I didn't expect it to last 41 years and counting," French, who is writing a book about the business of rock, recently told Digiday. He also offered advice to youngsters starting bands today, explained why he thinks Mötley Crüe is delusional and called Gene Simmons a "whore." Excerpts:
What tips do you offer young bands today?
If you want what I have, which is 37 gold and platinum albums on the wall, that's not going to happen anymore. Alter your expectations, because people make the wrong expectations. We adapted our expectations over the years, consistently, and that's how we survived.
What were your expectations 40 years ago?
In the back of our minds, we wanted to become famous. When we saw the coming of the Judas Priest, AC/DC trend, we loved it. We adapted to that and kept on firing band members for drug and alcohol abuse.
That's not very rock and/or roll.
Most people don't understand we were probably the straightest band in all of rock 'n' roll. We were warned not to tell anybody. It's the only business in which being sober would actually ruin your reputation. We're supposed to be misogynistic, wife-beating alcoholics.
So you played it up for the sake of the image?
The bottom line is we kept firing members who got in the way of the goal. I managed the band, and we were turned down more times than a bedsheet in a whorehouse once we started to pursue a record deal.
But, obviously, persistence paid off.
The band evolved and evolved and evolved. Finally, by 1984, with the confluence of MTV, the right music and the right time, we were able to take full advantage of it. The downside of it is we exploded so fast that – even though the band had been together 11 years at that point – the heat of the immense popularity, the worldwide success put so much pressure on the band. The band couldn't sustain itself and eventually collapsed.
Now here we are in a post-major-label world, and you guys are filling stadiums overseas. How does that happen?
We didn't talk for 12 years. Then 9/11 happened, and we were asked by a local deejay if we would play a benefit. I called the other members of the band thinking everyone would hang up on me. And everyone said, "This is a bigger issue than Twisted Sister. We're New Yorkers." When the word got out that we reunited, the show at the Hammerstein Ballroom sold out in a couple of minutes. Something happened we didn't understand. It was hard to believe how popular we were. We got offers to headline festivals and thought "why?" But we went over to Europe, and we did these shows where we were in front of 50, 60, 70 thousand people.
What did all of that tell you about the power of the brand?
A well-run company should be an iceberg. The product you sell is the tip. But underneath the surface lies your expertise. We're great performers. "We're Not Gonna Take It" and "I Wanna Rock" were so iconic they were almost equivalent to "We Will Rock You" or "We are the Champions" by Queen. So we started to license them. Now we've done hundreds and hundreds of commercials.
The product abides.
We are one of only five original lineup bands currently touring the world right now as it relates to album lineup: Twisted Sister, Mötley Crüe, Aerosmith, ZZ Top and Rush. They're the only bands where you're going to see the guys on the albums you own. That's an unbelievably important product. The fans in South America and Europe are young: 17 to 25 years old. We're 60. I stand on stage sometimes, and I'm asking myself, "Why do they find us so interesting? What is it about the resonance of the music we created in the 1980s along with Whitesnake and Motörhead and Ozzy and Kiss and Def Leppard?"
Is it nostalgia?
I do not ever walk out on stage and assume I am a nostalgia act under any circumstances. In fact, I'm offended by that. I'm a professional entertainer whose job is to go out there and play 17 songs that you love and play them like my life depended on them. And we do it perfectly. We understand what our fans want.
They want "We're Not Gonna Take It."
We don't go up on stage bitching and moaning, "Aw, man, we have to play 'We're Not Gonna Take It.'" Screw that! I'm happy to play "We're Not Gonna Take It." We are very comfortable with who we are. I run into Mötley Crüe, and they go, "We don't want to be called an oldies act. We're contemporary." Really? The minute you go on stage and say, "Here's a song from our new album," people get up to go to the bathroom. You don't really understand your audiences.
So what does Twisted Sister represent in 2013?
I like to think the band represents super high-quality rock music. And what we bring represents, ironically enough, a little taste and sophistication. In terms of exploitation of a brand, people look at Gene Simmons and say, "Look at what a great job he did with Kiss." I wouldn't necessarily consider the fact that I put my name on every product I could possibly whore myself out to a good idea. He's welcome to do it. I like to still have credibility.
https://digiday.com/?p=53486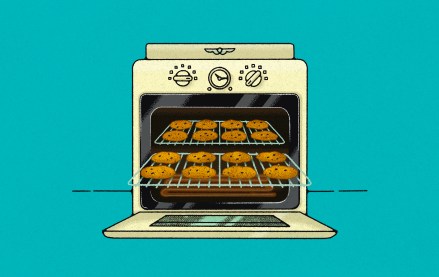 December 11, 2023 • 1 min read
Digiday Programmatic Marketing Summit attendees speak out on why they rate the overall industry's post-cookie readiness so low and what it'll take to raise it.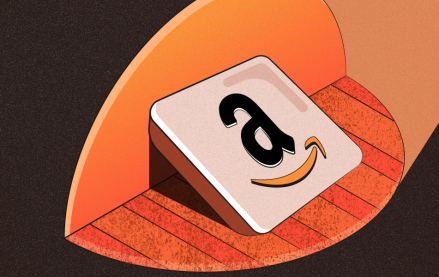 December 11, 2023 • 4 min read
Retail advertising is poised to have its moment, and brands and retailers are upping their marketing spend on Amazon and making the channel a more important part of their holiday plans this year.
December 8, 2023 • 3 min read
For Atlas Creative, expanding into Roblox is not solely a play to scale up. The company believes there are concrete benefits that will come with having a hand in multiple metaverse platforms.