The Web is shifting to a social paradigm. That's upending industries, some faster than others. The e-commerce world appears poised for a dramatic makeover in the social era.
According to Bazaarvoice, it is important that marketers know that 84 percent of consumers read product reviews before buying. And 79 percent of consumers use smartphones to help with shopping. Interestingly, big data can increase retailers' operating margins by 60 percent, according to Bazaarvoice.
There's an obvious opportunity here. To shine light on this opportunity, Bazaarvoice gathered an impressive line-up of brands — 3M, Ticketmaster, Expedia, Kimberly-Clark, Kate Spade, Starwood Hotels, Nokia, Xerox, Capital One and Unilever, to name a few — at its Social Media Summit in Austin, TX, to talk about content in the social media context, the social supply chain, consumer centricity, institutionalizing social and social merchandising.
Here's a compilation of some of the most interesting things said at the event:
Krista Korelin-Sjoblom, head of social and digital partnerships at Nokia
From a social media perspective, we are in a fortunate position. Nokia is about connecting with people and connecting people, and our mission for 2012 is to penetrate the entire company so it is a social business, so that it is not just the social and digital guys doing it. We want it to be the core of everything we do. We have a three-step program to do that: listening to consumers, engage with our followership and the third bit, and most challenging, is the commercialization of it all. It is easy if you are doing it online, but if a chunk of sales come from retail, how do we prove to upper management that we have driven any of these offline sales?
Ron Secrist, director of social media and emerging channels at Capital One
We got a fair bit of pushback for doing the ratings and reviews. People were concerned that consumers weren't really happy with banks at the time and that there would be a lot of negative consumer feedback. But the surprise was that is not the case. We are now open and accept feedback. But what was difficult was trying to change the organization so we can keep up with the pace of change in social.
Judy Frey, vp of interactive marketing at Xerox
Get executive support [for social media efforts]. It makes it easier to move the needle forward.
Kip Levin, president of e-commerce at LiveNation and Ticketmaster
We make mistakes all the time. The key is you have to be willing to try a lot of things and not be afraid to make mistakes. Fail fast. We have a Facebook booking option, and we are not seeing a whole lot of sales there. But we are going to keep trying. 
Todd Meerdink, global digital manager at Kimberly-Clark 
Our most social brand is Huggies. Our goal is to take our brands out to where consumers are and engage with them there and for them to experience our commercial programs. It is a way to provide a voice for our brand, and it's surprising how consumers take part in what we do everyday. We base a lot of our marketing around social media to get the message out.
Johanna Murphy, vp of e-commerce at Kate Spade
We look at social media to interact with our fan base, and it is also a feedback loop and a customer service channel. We are on all of the platforms, and each one of them gives us different insights into what our customers and fans want. One of the reasons we are so successful in social is we aren't forcing products down anyone's throat. It is organic and real conversations.
Abbey Reider, associate director of social media and search marketing at Starwood Hotels
The way we see the social media space is an opportunity to engage with guests and connect with them throughout all the points of the travel experience. We also use it to improve the guest experience by getting input from fans on areas where we can improve and increasing our loyalty with the guest throughout that process.
Chris Anderson, editor in chief at Conde Nast's Wired Magazine
Curated commerce, event commerce (daily deals) and community-driven commerce are the three top trends in commerce. If you start to sense a human tone to a company, you start to like that company. Be interesting and I'll be interested.
Brett Hurt, CEO of Bazaarvoice
Social media has helped 3M [post-it note maker] to develop entirely new products. Customers said they wanted reusable, environmentally-friendly tape. They were talking to each other about it online. And 3M was listening, so they came out with the 3M Scotch Restickable Sheet. 3M is actively reacting and responding in the social media channel. 3M is saying, "We can leverage this data across our entire organization and make a difference in people's lives by listening to what people are saying."
https://digiday.com/?p=10694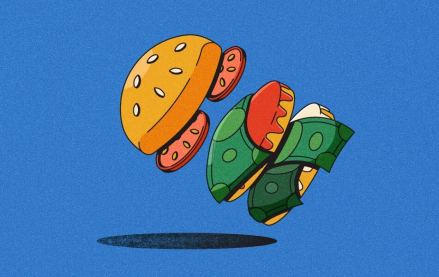 November 28, 2023 • 6 min read
As more influencers look to get into food content creation, brand opportunities are following.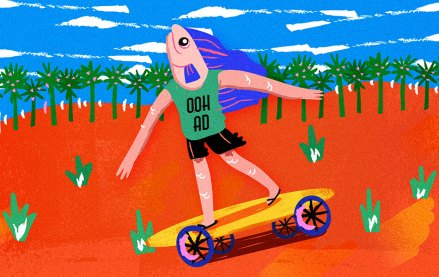 November 28, 2023 • 7 min read
As major marketers like Maybelline experiment with faux OOH, more marketers are open to the idea.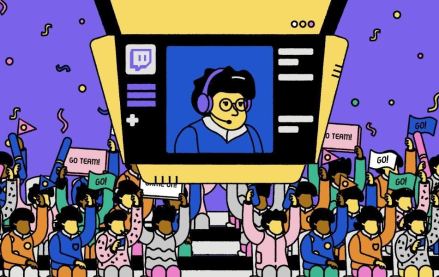 November 28, 2023 • 4 min read
The love affair between Alienware and Team Liquid does not mean that every esports organization is suddenly going to be all-in on wooing the endemic brands they once spurned in 2024. These days, esports organizations' varying level of interest in endemics is a matter of their broader brand identities — which are rapidly diverging.