Yesterday Digiday published the confession of a former digital leader at a large ad agency. In it, he bemoaned the inability of agencies to get out of their way and why the entire experience led him to conclude it wasn't even worth a salary approaching a half million dollars per year.
The piece ignited considerable debate and feedback, much of which reinforced firsthand experiences of life inside agencies. Digiday went back to our confessor to ask a few more follow-up questions based on the feedback in the original piece's comments and on Twitter and Facebook.
Can you really complain when making $500k?
You can't complain about the money. But if all we wanted to do was make money, we would go and work on Wall Street. The point is, there used to be a time when a hotshot creative or head of digital at a big agency was making good money and having fun. That's just no longer possible.
Would you recommend someone young, talented in digital and making stuff to go work for an ad agency?
It depends on what they want from life. A junior digital producer can take in $100k with health benefits after a year or two. A developer even more. But the same pattern emerges with the top people. They go for the paycheck thinking they will get some interesting work out; they don't; then they leave for another agency that offers them more danger money and they keep going until they make tech director. It's a career for sure, but I would think if you were young and able to code, there are more interesting places to spend your time. You would want to be surrounded by positive people making something for the future rather than be in the classical quartet on the decks of the Titanic.
How fair is it to say, "The majority of Middle America clients do not want innovation"?
In my personal experience, more than fair. Most clients are avoiding making work altogether. Even basic work. There is a paralysis in the industry that came from the recession and has never gone away. People will cite examples like Nike Plus as great pieces of innovation but at no point has that ever been replicated by any other agency or any other client anywhere. It's not to say that was a fluke; you had Nike and Apple, two of the most innovative clients out there — but that's the issue, the agency played no role in that. It was not as if an agency persuaded them to collaborate.
Who has the best model for digital planning?
From an advertising point of view? I don't know. I look at companies like BuzzFeed or Vice, and they are making so much money it's unbelievable. Their profit per head is insane — especially when compared with a Madison Avenue agency. They seem to be able to plan things better than anyone else.
https://digiday.com/?p=25939
December 8, 2023 • 3 min read
For Atlas Creative, expanding into Roblox is not solely a play to scale up. The company believes there are concrete benefits that will come with having a hand in multiple metaverse platforms.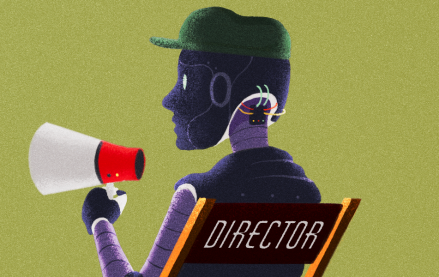 December 8, 2023 • 5 min read
Since ChatGPT became a breakout hit, the names of numerous AI companies and products have entered the cultural vernacular.
December 8, 2023 • 4 min read
Even as linear TV ad spend declines, 23andMe is reinvesting in the channel to boost brand awareness.