Data never lies, even in social media. Procter & Gamble's Pepto-Bismol sales were declining two years ago, when the company realized that consumers were discussing the indigestion-relief medicine on Saturday and Sunday mornings after drinking a bit too much. P&G began luring hungover Facebookers. This resulted in an 11 percent market-share gain in the 12 months through fall 2011.
Consumers produce incredible amounts of social data every day, and the data can help marketers talk to the people who want to hear from them with the right type of messaging. There's more to it than just optimizing marketing, i.e., targeting ads. Often the discussion around social data, like all digital data, begins and ends with ad targeting. But that's only half of the picture, if that. Social data is a powerful source of insight that can craft new marketing strategies or even entirely new products and services.
Another example is Target, which uses social data to inform future marketing efforts. Target has a whole behavioral research division dedicated to analyzing consumer behavior online and in-store. There's a whole bunch of social media data mining going on here, and Target uses this information, as well as data on purchases linked to a Target.com account or in-store credit card purchases to better target (no pun intended) consumers. Target is able to identify customers that are pregnant or just had a baby and then uses various marketing channels to lure them in-store to buy baby products and, since they're already there, everything else they need.
Walgreens has also used social media data to better guide its marketing, according to Adam Kmiec, Walgreens' social media chief. When the drug-store chain launched its mobile app, it used Facebook fan feedback to assess what additional features users would want in the app experience. As a result, Walgreens added deals and offers to its app, since a great deal of Facebook fans expressed the desire for these features.
Mining social data is a means of improving individual campaign performance and increasing brand relevance. The data can be used to distinguish which customers are in which part of the purchase funnel, which is key to getting the right message to the right consumer. This means analyzing what type of messaging works well on what platforms, learning from the messages that don't work and tweaking them the next time around for better results.
"The cool thing about social is it destroys barriers to access," said Michael Perrone, chief operating officer of SocialFlow. "If you think about it, in the past, marketers had to pay to get access to consumers. So think about things like buying shelf space or paying to get on prime time. Social specifically destroys these barriers of access. The byproduct of all this is it becomes an attention bottle-neck. You are now not only competing with other brands, but also with my mother and best friend, whose status updates are in the same place. The more you focus your message, the better chance you have of it being heard."
https://digiday.com/?p=10195
September 25, 2023 • 5 min read
As esports winter sets in, the companies that are best insulated from the cold are the ones that designed their balance sheets for a years-long march to profitability — not the massive and rapid returns promised by some esports companies during the industry's initial wave of growth.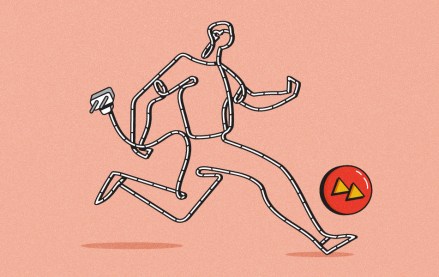 September 22, 2023 • 4 min read
Women's sports are having a moment. Brands, media companies and agencies are looking to get in on the action.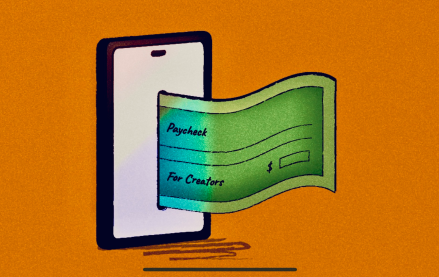 September 22, 2023 • 6 min read
The Hollywood strikes were supposed to be a game changer for many of them, but the situation hasn't quite lived up to the hype.