Brands are hungry for innovation but often short on time. There's constantly a new platform, device and channel to evaluate. The biggest marketers hope to solve this paradox by setting up dedicated units designed as listening posts for finding the best opportunities for the brands within their far-flung organizations.
Companies like PepsiCo, Nestle Purina and MasterCard have set up such units, which are often called centers of excellence. These centers vary, but for the most part, they're given the task of sorting through the latest and greatest for tools and potential partners they can then refer to brand managers. That's made them a key constituency in the delicate task of getting in with the world's largest marketers. The blessing of a center of excellence is a foot in the door, although the final decision on whether a provider is used is still often at the brand level.
"The big brands are setting up these kinds of centers to help them be more nimble," said Ian Schafer, CEO of Deep Focus. "They [the people within] are highly influential and very important to win over."
The units are in some ways a tacit acknowledgement of a stinging criticism of brands: They're too big and slow. An innovation SWAT team, often led by a charismatic industry personality, can ferret out opportunities at a scale that individual brand managers couldn't possibly achieve. This team can view the confusing jumble of tech platforms with an eye to what matters most for the company's many marketing units: Knowing one hot new tech might be right for one brand, but another platform is the right fit for still a different marketer in the organization.
Nestle Purina, which has more than 30 brands and 7,000 employees, set up its center of excellence in 2009, when the company first hired, Chris Padgett, vp of pet care at Nestle Purina. Padgett knew that his company needed to change the way it operates in order to be the best. The digital team was expanded and split into two: the brand strategists and the COE (center of excellence) folks. There's one person assigned within the COE  to handle each of the following: mobile, CRM, social media, search, branded content, platforms and IT infrastructure. These individuals are tasked with knowing more about their given area than anyone else in the organization.
"We task them to really own enabling the organization to use these different platforms better or effectively than in the past," Padgett said. "They are supposed to figure out how their particular focus can play a meaningful part of our brands' marketing plans."
For example, the social media COE led the exploration of Pinterest when the platform first rolled out. She had to figure out how the platform worked, what the opportunities were, which of the Nestle Purina brands it made the most sense for, how much should be spent on getting onto the platform and how to create an impact there. The digital brand strategists are then able to more effectively figure out the tactics they should put in place to make the most of the Pinterest platform.
Currently, Nestle Purina's infrastructure COE is working on understanding ratings and reviews on its own platforms. The COE found the vendor partner, handled the RFP process and picked a few Nestle Purina brands to pioneer this. As a result, the company is working with Bazaarvoice to create something like a shell for what ratings and reviews will look like for Nestle Purina. This way, in the future when other brands want to add this to their social, Web and mobile destinations, all of the ground work will be in place
"The COEs figure out the best practices, and the digital strategists are the integrators of the best practices," Padgett said.
It's obviously been working well for Nestle Purina, since the company is currently in the process of further expanding the COE group. The company is also in talks right now on whether this should be a global effort. Also, the company is trying to figure out if each of the Nestle Purina brands should get its own COE.
"It's a wonderful position to learn, explore and innovate," Padgett said. "If we are not learning and growing, then we are just reacting. That does not get you ahead of the competition."
https://digiday.com/?p=24026
September 27, 2023 • 10 min read
Digiday+ Research assesses how brands and influencers are using Shorts to reach new audiences and what types of Shorts videos create the most buzz for marketers.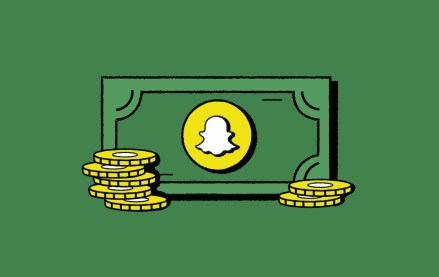 September 27, 2023 • 4 min read
Yesterday, Snapchat marked its return to in-person agency roadshows, sending company representatives to Horizon Media's Manhattan office to showcase a Snap-designed video game intended to capture the essence of what it's like to work at an agency — and how Snapchat can be part of the process.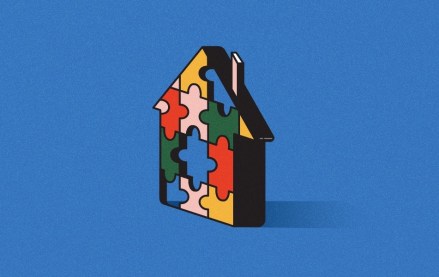 September 27, 2023 • 5 min read
As in-housing settles in as a mainstay, some marketers push for complete control.