There are a lot of books out there on the advertising industry and marketing. A lot of industry execs pump out books on how to win at X,Y, and Z.
We decided to ask some seasoned ad industry executives about what they think should be required reading for everyone in the industry. Here is a list of 12 books they think you should add to your library and read if you haven't already. If you have suggestions of your own, please add them in the comments below.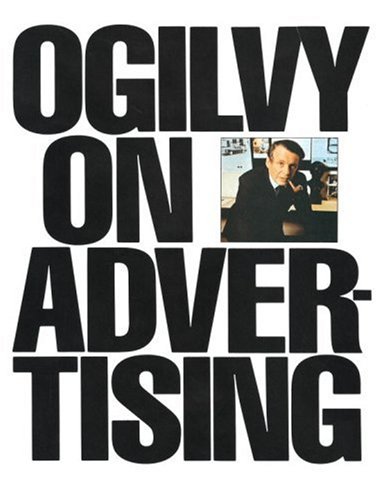 "Ogilvy on Advertising" by David Ogilvy
As the title suggests, this is the father of advertising's book on all things advertising–complete with Ogilvy's wisdom and real-life examples from his career.
"An obvious choice, sure, and on everyone's list, but I'm always surprised at the number of people in our business who have never picked it up. If you haven't read this, you need to, and if you have, it's probably a good time for a refresher. This is a book that never goes out of style." –Darryl Ohrt, founder, Mash+Studio, former executive creative director at Carrot Creative
//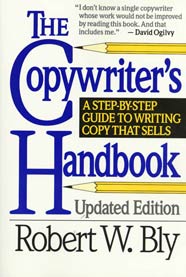 "The Copywriter's Handbook" by Robert W. Bly
Like other essential writing guidebooks, this one offers tips and techniques for different kinds of copywriting that is persuasive. The latest edition has been updated to included copywriting for the Internet age.
"You may not be a copywriter. But chances are, you're often in the position of having to "just come up with a placeholder for now". And we all know that some clients fall in love with "placeholders" and they make their way to launch. On top of this, imagine your emails and PowerPoint presentations with words that actually helped to sell your ideas. We're all copywriters. Some are just more experienced than others." –Ohrt
//
"Milton Glaser: Graphic Design" by Milton Glaser
The man behind the iconic "I ♥ NY" logo, famed graphic designer Milton Glaser shares his knowledge and techniques on graphic design.
"Whether you're a designer or not, design touches everything that's great and everything that's important. The more you know about how things work, the smarter you'll be." –Ohrt
//
"Things I have learned in my life so far" by Stefan Sagmeister
Graphic designer and typographer Stefan Sagmeister turned what began as a list in his diary   about the things he had learned in his life into this book. It contains a mixture of advice, art, personal stories and design.
"Just page after page of "wow, I wish I thought of that." This is a great book to spend time with when you're feeling uninspired and need something to pick you up and prove that creative people make the world go round." –Ohrt
–
–
"Thinking, Fast and Slow" by Daniel Kahneman
Winner of the National Academy of Sciences Best Book Award in 2012, a New York Times bestseller and winner of other awards and accolades, this informative book by Nobel Prize winner and psychologist Daniel Kahneman delves into how the two parts of our minds work.
"This is a fascinating, comprehensive and utterly readable summary of all we know today about the way humans really think and make decisions, which is very different from most of what we assume. It's an amazing book, with vivid examples and explanations throughout.How could anyone in the ad industry not benefit from better insight into how humans think and decide?" –Emma Cookson, chairman, BBH
//
"Bill Bernbach's Book" by Bob Levenson
A look at one of DDB's founders, Bill Bernback, and his creative approach to and theories on advertising. The book includes detailed looks into campaigns and their histories.
"Despite the fact that DDB was primarily a print agency and print is slowly dying, Bernbach's brilliance and succinct observations about the power and importance of creative ideas remains incredibly relevant today. Even in light of our data driven world.  In fact, he said this, which continues to make perfect sense: "To keep your ads fresh, you've got to keep yourself fresh. Live in the current idiom and you will create in it." Applies as much to the digital age as to the print age." –Edward Boches, chief innovation officer, Mullen
//
"Where Good Ideas Come From" by Steven Johnson
Writer Steven Johnson takes and expansive  look at innovation and where inspiration and good ideas come from. Johnson looks back through history, from Darwin to Miles Davis to Google, and takes into account biological, cultural and environmental factors that all contribute to coming up with innovative ideas.
"It has nothing, yet everything, to do with advertising today. Now more than ever we have to work collaboratively with multiple disciplines.  Understanding concepts like the "slow hunch," or more importantly the importance of collisions and the physical spaces that encourage them can change for the better everything from the brief, to the team to the office layout." –Boches
//
"Insanely Simple" by Ken Segall
Ken Segall, former creative director at TBWA/Chiat/Day, Apple's ad agency, takes his unique perspective and experience working with Steve Jobs and Apple to explain how simplicity on all levels of the organization was at the core of Apple's success.
"We've all read Walter Isaacson's biography of Steve Jobs. But Ken's book offers rich insight to how Jobs made creative decisions. It's also an explanation of why, despite wishing and trying, most agencies and their clients can never even approximate Apple's beautiful product design or it's simple and elegant advertising. It's not about execution or creative approaches. It's about a culture that is so deeply understood and adhered to that it logically leads to kind of work we have all studied and admired for years, but failed to replicate ourselves." –Boches
//
"The Lean Startup" by Eric Ries
Entrepreneur and author of the popular blog Startup Lessons Learned, Eric Ries offers his model for successful startups that are lean, agile and creative.
"While most agencies now embrace creating utility, content and value versus just messages, many retain the old processes that drove the making of TV commercials and ads. Learning to invent, to iterate, to fail fast, to pivot are essential to staying relevant and attracting the kind of people who want to make things. Ries's popular book offers some valuable lessons in working faster, unlearning linear thinking, and letting early users tell you if your idea even works." –Boches
–
–
"The Art of War" by Sun Tzu
Over 2,000 years old, this Chinese military treatise by Sun Tzu, a high-ranking military general, strategist and tactician, is still widely read by students and businessmen today. The book's 13 chapters examine not only battlefield tactics and military theory, but also related economic, political, and psychological factors.
"Strategy is about the sustainable advantage that you can deploy, and 900-years ago this Samurai Master outlined a timeless framework for winning when life and death is at stake. For agencies and brands that focus too much on the battles versus winning the long war, there are strong lessons here. Not the least of which is that situations change but people largely do not; excel creatively at the former to win with the latter." –Mark Silva,  CEO, Ryse
//
"Advertising Media Planning" by Jack Z. Sissors and Roger Baron
Jack Z. Sissors was a professor of media planning and strategy at Northwestern University and also worked at Leo Burnett. Roger Baron is senior vp and director of media research at DRAFTFCB. Their book explains the complexities of media planning and provides academic research and best practices to back it up.
"It has been the bible — and college textbook — for over 30 years. This is the book you read if you want to know about media planning." –David L. Smith, CEO, Mediasmith
//
"From Those Wonderful Folks Who Gave You Pearl Harbor: Front-Line Dispatches from the Advertising War" by Jerry Della Femina
Another book from one of advertising's OG's, Jerry Della Femina, from the trenches of the industry in its heyday. Full of anecdotes and looks inside campaigns and the life style of ad execs in the 60s.
"This is a very real and humorous perspective of the advertising industry during the Mad Men era." — Smith
Main image via Shutterstock  
https://digiday.com/?p=37179