The protector: How Summer Scott has helped coach an esports industry into taking care of itself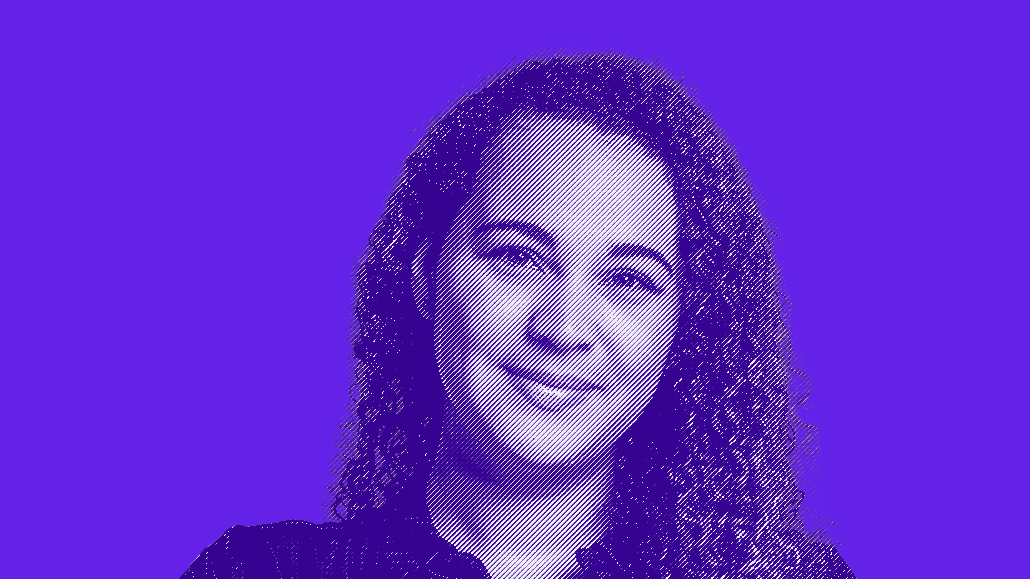 Photo by CLG
As director of team operations at Counter Logic Gaming, Summer Scott has spent her career advocating for her players. But despite the wholesomeness of Scott's work, she's spent much of her tenure at CLG having to contend with fans who blame her for losses or otherwise make false assumptions about her role in the organization.
As esports grows up, organizations are realizing the importance of supporting their members throughout every stage of their careers — a culture shift that elevates the urgency of Scott's player development work. Her career has flourished accordingly. After joining CLG as a player development coordinator in 2017, she rapidly scaled the ladder at the org, reaching her current directorial role in January 2021. Though player development is not part of Scott's current title, it has been a consistent throughline in her work, with player wellness at the top of her mind as she ties together the many moving parts that make up CLG.
Underrepresented but important
Scott's work in CLG's player development department focused largely on players' mental health and what they could do to support it out-of-game, including organizing physical and psychological therapy, advocating on behalf of burnt-out players and otherwise supporting them as human beings.
UPDATE on 14.02.2022: this story has been amended to clarify CLG's stance on diversity and inclusivity in esports.
I had someone in the trenches, in Summer, who was looking out for me, not only competitively, but also professionally.
"I was there to just take note of how all the pieces were working together, with that outside lens — how the coaching styles were blending with the players, how the players were learning, if it can be accelerated in any way — overall looking to tweak and tune the dials for all the people working there," Scott said.
Player development is an important way for teams to support players as they transition away from active competition. When former CLG Super Smash Bros. player Kevin "PewPewU" Toy stepped back from competition in favor of an internal operations role in 2021, Scott was integral in helping him make the switch. "If there had not been a player development coach like Summer, I don't think I would've been able to smoothly transition from professional player to staff," Toy said. "I had someone in the trenches, in Summer, who was looking out for me, not only competitively, but also professionally. The role of a player development manager and head is not only to be invested in these players as competitors — it's to be invested in their lives."
Despite the clear value of player development for individuals like Toy, many esports orgs still underrate its importance; during her early days, Scott recalled getting axed by an organization so they could hire a live-in chef. As increasing numbers of players burn out or retire from competition, some teams are beginning to realize the importance of out-of-game support — but others are simply continuing the practice of chewing their players and spitting them out when they're done.
"For a lot of teams, it's just a matter of resource allocation. The teams that have the resources and are able to put out the whole suite, they're probably going to do those things," said Daniel Lee, who formerly worked alongside Scott as CLG's business development manager, head of data management and general manager. "But for teams where they barely have a budget for talent, what's the next most important thing? Is it the social media guy? Is it the guy that shoots the videos? I don't really envy those kinds of decisions."
Forging a new path
When Summer Scott graduated from Rutgers University in 2013, she wasn't sure what she wanted to do with her life. She'd studied psychology, but she wasn't interested in pursuing a master's. She also happened to be a lifelong gamer who had met her husband inside World of Warcraft.
"I'm a nerd about games, and I'm a huge nerd about the human brain," Scott said. "Those are just the two things that I'm always going to nerd out really hard about, so I was trying to find a way to be able to blend those two worlds together."
I am the person to help create synergy among the pieces that are there.
The trajectory of Scott's life was forever altered when she watched a panel about women in esports that featured CLG director of development Stephanie Harvey speaking about the lack of female role models in the space.
"As soon as I realized that getting into esports could be something that wasn't just for me, but a gift that I could offer other people, my innards just went on fire, and I immediately started trying to get my foot in the door," Scott said.
Scott Googled "esports psychology" and got in touch with Weldon Green, an early advocate for mental health support in esports. She offered to write for his blog, and her articles immediately became some of the best-performing on Green's website.
That summer, Green asked Scott to assist him in running player development boot camps for Team Liquid. The boot camps were a success. When Green wasn't able to make it to the next one, he asked Scott to handle it — and her career was born. "Whether it succeeds or not in launching your career is just based on how good you are, and she kicked butt," said Green, who served as a coach for CLG between 2018 and 2020. "And they were like, 'forget this, we're just going to hire her.'"
Over the next couple of years, Scott worked as a psychology consultant and performance coach for teams such as NRG Esports, Gold Coin United and Phoenix1 Esports. In 2017, she joined CLG, which is owned by Madison Square Garden Sports, the operator of the New York Knicks and New York Rangers, as a player development coordinator. Less than a year later, she became CLG's head of player development, a position she held until her promotion to director of team operations in January 2021.
Missed communication
The growth of the esports industry hasn't always led to positive change. Throughout esports, formerly behind-the-scenes workers like Scott are increasingly becoming targets of fan scrutiny in their own right — and they often lack the institutional support given to players in the space. Sustained fan criticism can have significant effects on esports orgs, such as former TSM president Leena Xu's decision to leave the company in November 2021 after years of fan ire, though Xu pointed to a change in business strategy as the direct impetus for her exit.
At CLG, these growing pains are perhaps most visible in the dearth of communication about the role of player development, which has led some fans to blame Scott for the team's in-game struggles. Though CLG is the oldest active team in the League of Legends Championship Series, the highest level of North American LoL competition, it has struggled to find success in recent seasons, winning its last playoff in 2016.
A cursory search of the CLG subreddit reveals waves of vitriol directed at Scott, including threads criticizing her supposed inability to improve the team's League of Legends skills. However, the team's performance in the arena has never fallen under Scott's out-of-game purview. "Simply put, I am the person to help create synergy among the pieces that are there," Scott said. "I can't always guarantee that the right pieces are there; if a cog don't fit, it just don't fit. But for the ones that can turn together, I was there to help grease the wheels."
While CLG never intentionally put Scott forward as a scapegoat, some observers within the team pointed at its outward messaging as one cause for fans' confusion. "I think a lot of the criticisms come just because she had appeared in one of our YouTube videos labeled as a 'performance coach,' and so people were like, 'wow, your job title is performance coach, and this team is not doing well, so clearly you're the issue,'" Toy said. "Oftentimes, people from the outside only get a tiny glimpse of things, and they're quick to jump to conclusions."
"There could have probably been better communication from the org; I don't think that flow of information ever passed down, so I can understand why fans would naturally go toward a person they've seen in a video before," Lee said. "She's labeled as the head of development on the website, and there was never really any kind of clarification beyond that."
Green, who was openly critical of CLG's upper management, put the blame directly on the organization. "They made a post like, 'we hired a person for this job title,' and then they didn't post anything for two years," Green said. "I'm hyperbolizing, but their dearth of content and communication is emblematic of them being a defensive PR org. For example, when Black Lives Matter hit, every single NBA org was like, 'we're going to get in front of this and make a statement.' Madison Square Garden was the only NBA team that was like, 'no, we're going to sit this one out.'" In fairness, CLG did eventually release a statement, but only after protests from fans regarding the company's initial silence on the matter. Since then, the esports org has continued to discuss diversity and inclusivity on occasions such as Black History Month.
A different voice
In spite of Green's criticism of CLG's management, he — along with everyone else who worked with Scott at CLG — had nothing but compliments for Scott's work within the organization's front office. And in spite of the BLM-related messaging issues, many of Scott's former coworkers praised her as a leading voice for diversity and progressive change in the organization. "She's not afraid if she's the only advocate for something, or if there's not more momentum, but she knows it's the right thing to do," Lee said. "When BLM was a big thing, she was actually invited to speak to all of MSG, when we were having these company-wide discussions, to take charge on those things."
As a biracial Black and white woman in a prominent team role, Scott is not the typical esports industry leader, but she wasn't always comfortable with her status as a role model. She spent much of her career feeling like her identity would be a limiting factor — which, in the overwhelmingly white and male world of esports, it arguably was. "I was fearful of speaking too passionately in a meeting because I didn't want to be labeled as the over-emotional woman in the room," she said.
Since joining CLG in 2017, Scott has risen through the ranks of the organization, becoming increasingly confident in her ability to change the world of competitive gaming for the better. Together with Harvey, she helps lead CLG's DEI initiatives. "We really believe that the internal CLG culture of being accepting and caring of people needs to translate to the gaming community," Scott said. "We're not willing to stop in our own walls."
CLG may not have played every card right when it comes to its messaging around Scott's role, but most members of its roster would agree that the team made the right move in hiring her. Scott's ability to succeed and flourish in esports despite her nontraditional background is evidence that the organization is making good decisions internally, regardless of the struggles of its League of Legends squad. In sports and esports, competitive success comes and goes, but Scott's presence helps CLG's players develop skills for life — and then leverage those skills to benefit the organization.
"It's hard for me to lift my head up and look around and see the success I've had," Scott said. "But the few times that I have, that's when I'm like, 'holy shit, I have really come a long way.'"
https://digiday.com/?p=444651