'The office is dead but culture is not': Why this start-up is trying to foster office culture without an office
September 20, 2021 • 3 min read
•
•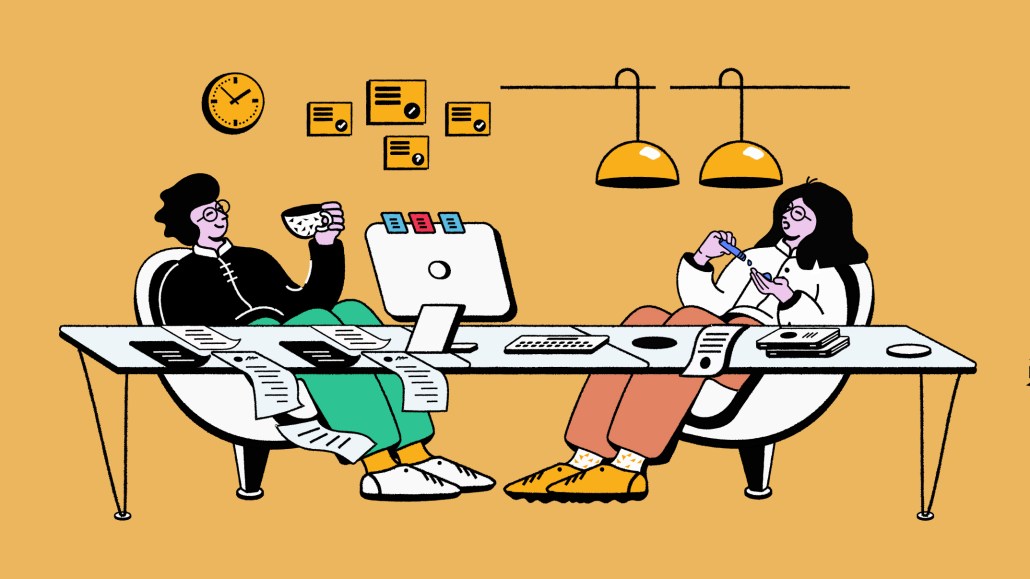 Ivy Liu
This past summer, Air, a creative operations system for marketers, began what it calls "warehouse days" for employees to work together in person. On those days, the start-up rents space where vaccinated employees gather in person for team collaboration and connection.
The so-called "warehouse days," which occur two to four times a month, are part of the start-up's plan to encourage employees to connect and foster culture. At the same time, Air worked to incentivize employees to get together for in-person or online activities outside of work — i.e. getting coffee, going to a concert, exploring a faraway land via an online tour — with a $30 stipend so that employees would have time to build a connection with their coworkers outside of work chat.
Doing so is a way for the company to foster office culture despite a remote workforce — the company gave up its New York City office in May of 2020 — and potentially mitigate burnout for its 40 employees, according to Shane Hegde, CEO and co-founder of Air. The start-up is one of a number of companies aiming to find ways to recreate company culture amid a remote world, especially as the return to office has been delayed due to the delta variant.
"The office is dead but culture is not," said Hegde. "Culture needs to modify, change and become more human. It has to be synchronized and customized. I can no longer plan monolithic team activities. If we're all working in a distributed remote environment [we have employees whose] hours are dramatically different. We can't do cocktail hour when it's 7 a.m. for one person and 9 p.m. for another [so our plans have to evolve.]"
Hegde believes adapting for the needs of a remote team rather than trying to mimic in-person office culture is the path forward for companies, especially those grappling with team members who are burned out. "If you really want to prevent burnout, you have to build a new culture that fits for the world that we're in, which means it has to be asynchronous, digital and customized," said Hegde.
So far, roughly 90% of Air's New York City-based employees have participated in a "warehouse day" and nearly 70% of employees have participated in a hangout, according to Hegde. Carmi Medoff, strategic partnerships lead at Air, helped to craft the culture strategy in her previous role running operations for Air. Medoff joined the company in September 2020 and has only met her coworkers in person twice.
"It's great to spend time together and get the benefits of whatever the mythical office life is," said Medoff. "However, we don't want to push people out of their comfort zone when it's unnecessary. Companies have to stay flexible and open, adapting [culture] to what the actual team wants."
That approach makes sense to human resources experts who say that finding ways to bring teams together safely while still being flexible can help keep burnout at bay for employees.
"Empowering teams to problem solve in-person for short periods of time, without losing the flexibility of working from home on a consistent basis, could have a positive impact on employee productivity and mental health (so long as it's done in a safe manner)," said Amanda Speer, director of talent at Mekanism.
Speer continued: "More than managing burnout it helps establish personal relationships that increase empathy and understanding for coworkers. We are all trying our best, but it's easy to lose sight of what others are going through when you're in a room alone talking to a computer screen and only ever about work. These meet-ups remind folks they are dealing with real humans, with real emotions on the other end."
So far, the approach is helping with employee retention per Hegde. "We have quadrupled the size of our team since before the pandemic (February 2020) and our six-month employee retention rate is 91%," he said, without providing exact figures. "We believe our retention rate is this high because we have successfully adapted to the new cultural demands of a remote organization."
https://digiday.com/?p=426186
October 4, 2023 • 7 min read
•
•
There are still those who believe that AR has a place in the marketing funnel, however big or small right now.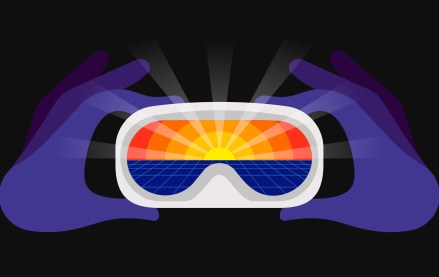 October 4, 2023 • 3 min read
•
•
With Pokémon Go revenues falling year-over-year, Niantic, its developer, is looking beyond its popular augmented reality game to generate profits.
October 3, 2023 • 2 min read
•
•
In episode four of the "Is This The Metaverse?" narrative podcast, Glossy international fashion reporter Zofia Zwiegliska spotlights the brand opportunity when it comes to fashion in the metaverse.