Morris Martin is director of data products at Velti, a mobile advertising company.
As advertisers seek to substantiate mobile budgets, the question of what matters more — the number of consumers engaging with their brand or the time spent once they have arrived — is often asked. It's a trick question, of course; ideally, advertisers aspire to obtain both.
This type of multilayered insight is essential for being able to evaluate mobile ROI accurately, hold supply partners accountable and optimize your mobile ad strategy to drive real business results, not just clicks.
Consider the common approach to mobile display optimization. From a media perspective, the marketing team examines data from a third-party ad server to see how many clicks and conversions are being generated by their ad placements. This helps media planners identify supply partners who have been successful in increasing the quantity of visitors. However, click-through rate alone does not provide insight into audience quality. Are visitors clicking deep into the advertiser's mobile site and taking the time to engage with its content, or are they simply bouncing back to the original site? The marketer has no way of knowing and no way to hold supply partners accountable for the guarantee of a qualified, targeted audience.
Meanwhile, in another part of the organization, an IT team uses site analytics data such as page views, time spent and navigational paths to optimize the performance and visitor experience on the mobile site.
Imagine if the marketer could combine these two, often disparate, sets of information into a single, holistic view. Instead of blindly optimizing for CTR or sheer quantity of conversions, an advertiser could optimize for a qualified audience — the type of visitors who engage most deeply with content — and the supply partners that can deliver them. The advertiser could also compute the cost per average second spent on-site, critical for on-the-go consumers, to guide mobile media optimization at the publisher, placement and creative concept levels. These insights are especially valuable for brands that don't have a direct sale-on-site such as autos, consumer packaged goods, financials and pharmaceuticals.
Our experience with a major national advertiser illustrates the benefits of a multilayered view of mobile ad performance. Prior to campaign launch, tools anonymously tracked all campaign impressions and clicks delivered by the advertiser's chosen supply partners, as well as all site activity from the resulting visitors. By linking these disparate sets of information, we gained a holistic view of supply partner performance based not only on CTR, but also on specific conversion goals and site analytic metrics such as page views, bounce rate and time spent on-site. A post-campaign analysis of conversion data showed significant differences in audience quality across various supply partners. For one specific supply partner, the audience driven to the advertiser's site from their media inventory was spending little, if any, time on-site. Other supply partners that may have been overlooked due to a relatively smaller total conversion count or lower CTR were actually delivering visitors who spent nine times the amount of time and consumed four times as much content — and were delivered at a lesser cost.
There could be several reasons for this disconnect. Often, one supply partner is simply better at generating clicks than the next. Certain apps or mobile sites may reach a consumer who is playing a game or checking stock quotes and simply arrives at the advertiser's site but immediately departs, as indicated by a high bounce rate. In contrast, rich content providers such as iVillage and EveryDayHealth.com, or portals like Yahoo and MSN, drive visitors who are more likely searching for information, photos, videos, locations or reviews to the advertiser's site.
There are several steps advertisers can take to ensure they are achieving the best ROI on mobile. First, negotiate a better media rate. In mobile, the dominance of a small number of supply partners can limit your ability to negotiate, but this shouldn't stop you from challenging the status quo. Next, ensure the publishers' targeting capabilities align with your vertical and brand identity. Request information on publishers' targeting methodologies and supply sources for proprietary audience segments and make sure they match your target audience and brand identity. Finally, push your supply partner to be more transparent about the inventory where your ads are running. Even when a buy is blind, supply partners should educate you on the content surrounding, or application displaying, your brand's ads.
For most mobile marketers, what really matters is engagement, not just total conversions. By creating a multilayered mobile optimization strategy based on both conversions and mobile site analytics, with the tools to combine both sets of data in a unified environment, you can gain the insight you need to evaluate ROI, negotiate more effectively with supply partners and validate that your mobile ad spend is delivering a significant impact for your brand.
Image via Shutterstock
https://digiday.com/?p=22987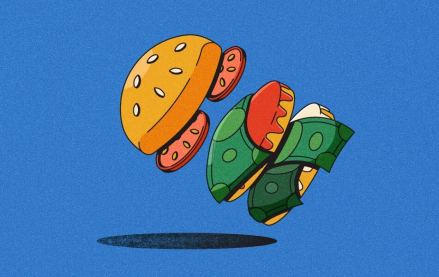 November 28, 2023 • 6 min read
As more influencers look to get into food content creation, brand opportunities are following.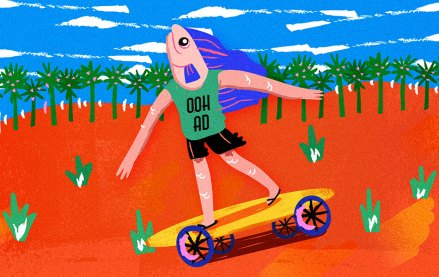 November 28, 2023 • 7 min read
As major marketers like Maybelline experiment with faux OOH, more marketers are open to the idea.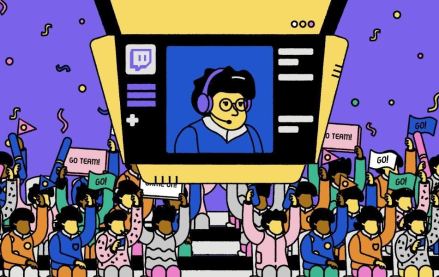 November 28, 2023 • 4 min read
The love affair between Alienware and Team Liquid does not mean that every esports organization is suddenly going to be all-in on wooing the endemic brands they once spurned in 2024. These days, esports organizations' varying level of interest in endemics is a matter of their broader brand identities — which are rapidly diverging.