It's scary starting off as a young person in a new career — and it can be extra daunting as a young woman stepping into the male-dominated world of advertising and digital media.
We asked some seasoned female industry execs to share bits of advice that they wish someone had told them when they were just starting off in their careers. See what these successful women have to say about topics like finding the right mentors, speaking up, letting go of the need to be liked, and how to move up.
Val DiFebo, CEO, Deutsch New York
Believe in you, and others will, too. Call it self-confidence, bravery or good old-fashioned chutzpah. Believing in who you are and what you have to offer will give you the confidence to take (any size) risks and the courage to make decisions. Early in my career, I was unexpectedly — as in five minutes before the start of a high-level client meeting — asked to formally present work I had done for the president of a major packaged goods company. For the first 30 seconds, I protested about why I couldn't, hadn't rehearsed, never did it before, guy would think I was too young, and it would undermine our work. And then I decided, I did the work, I know it's smart, right for the business, and I'm telling him that! It was a great meeting and a pivotal moment in my career development.
Margaret Keene, executive creative director, Saatchi & Saatchi Los Angeles
Ask for support from men and women you trust. Be strong and resilient. Believe in yourself and lean on those who believe in you. Negotiate hard. If you can't, find someone who will do it for you. If you've got family or a partner or a dog or an awesome single life, be unapologetic and guilt-free about it. Make great stuff. If you can't, get a new gig. Don't look back and regret years of toiling away on bullshit. Work smart, play hard and have a blast.
Cindy Gallop, founder and CEO, IfWeRantheWorld
Stop looking for mentors. Often women say, "I need a mentor," and it's kind of this touchy-feely thing. What women need are champions: senior people who are willing to go out on a limb for them. You need someone who behind closed boardroom doors will fight for you to get a raise or to be promoted. Men champion other men very easily. Women need to identify people to champion them. I would encourage women to look at the senior ranks at their company and find people they would want to be their champion, and then do everything to put themselves in the paths of those people. Prove your worth to those people so that they will want to champion you. Also, I cannot urge young women enough to bear in mind that young men are a very different generation from the men at the top now, so enlist the help of the men alongside you. Involve them in the dialogue, and they will see things much more quickly than men of earlier generations.
Emma Cookson, chairman, BBH New York
Choose your agency carefully, then start your own. There is a gulf, a chasm, between the best and worst agencies in this business in terms of their values, and working at one without high standards of integrity, in terms of how it treats its employees, is grim. Then please start your own agency, because if there's one thing rarer than an ad agency run by women, it's an ad agency started by women.
Linda Sawyer, CEO, Deutsch North America
Think of your career as a portfolio of experiences. Thoughtfully evaluate your choices and decisions to ensure learning/developmental opportunities, exposure to new skills, and diversity of business environments (i.e., size of the company, structure, management, culture). My first job was at a mid-sized agency on a fast-food account. A very seasoned executive advised me to leave after one year, no matter how happy I was with the company and the job. I thought that seemed odd, but he went on to explain that I could get pegged in the fast-food retail space, and that I should instead go to a very large agency and work on a classical packaged goods piece of business. I followed his advice, and it was incredibly beneficial to have such diverse experiences early on in my career. I continued to heed his advice, and every career step I took was by design to give me the most well-rounded experience.
Kelly Wenzel, CMO, Centro
There's an obsession with the promotion or the title, but the best thing to do is to obsess over the opportunity, not the title. Whatever the rewards are, look for chances to get more responsibility and to shine and show off your skills. That is more important for growth. Young women are focusing too much on titles as markers of growth. Also, get over the need to be liked. You spend too much time worrying about if you are liked that it stifles you. I see this in new managers a lot. They aren't confident, so what they do to compensate is make people like them. Once you start climbing the ladder, you will see that you have no choice but to be more fierce and ruffle feathers sometimes. I've been called a bitch and aggressive and intimidating more times than I can count. If I worried about those labels and about being liked, I wouldn't be where I am today or have gotten there as quickly.
https://digiday.com/?p=36842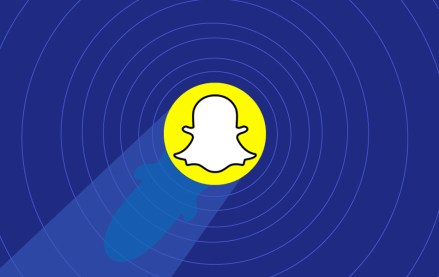 September 29, 2023 • 3 min read
•
•
"We are not diminishing the importance of AR," he said. "In fact, we are strategically reallocating resources to strengthen our endeavors in AR advertising and to elevate the fundamental AR experiences provided to Snapchat users."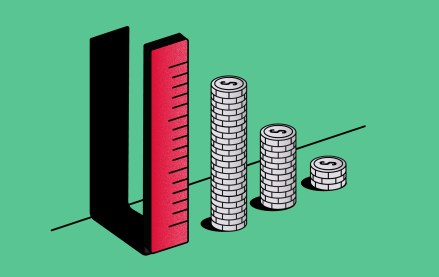 September 29, 2023 • 4 min read
•
•
In Q4 of this year, Activision Blizzard Media is launching in beta a new measurement tool dubbed the Attention Measurement Scorecard. The goal: to raise brands' and marketers' confidence in in-game advertising.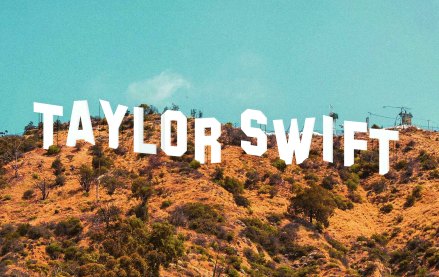 September 29, 2023 • 4 min read
•
•
The concert film will likely help build on cinema advertising's momentum after Barbenheimer.