The initial frisson of excitement over the surprise merger between Publicis Groupe and rival Omnicom Group, complete with champagne toasts with the Champs Elysee as backdrop, has given way to a next-day reckoning.
It's a given that a merger of this size would bring out naysayers. After all, many have a vested interest in seeing a stumble. And so over the last few days, in Digiday and elsewhere, a chorus of doubters have stepped forward. Here's a look at the constituencies that don't think this mega-merger is the grand scheme its architects are peddling.
Ad tech execs
One of the big stated rationales for the deal is "big data." The notion is that the combined entity will have twice the data! Great, but that doesn't mean it can do much with it, especially since it's the clients' data. The New York Times made Publicis Omnicom out to be a peer of Silicon Valley. If only. Jonathan Mendez, CEO of Yieldbot, noted that Google owns 16 data centers while Publicis and Omnicom lease three. And Dave Morgan, CEO of TV ad targeting firm Simulmedia, pooh-poohed the notion in direct terms with All Things D:
I think it's a total misdirection to think that you can leverage the scale and advantages of big data if you're bigger. Quite the opposite. These aren't technology companies, and you don't get better tech development out of consolidation. You're not going to create the next MediaMath, or Videology, or Facebook, or Google out of this.
Big rivals
For Interpublic Group, this is all roses. It's getting a nice bump in the stock market thanks to its new status as the belle of the ball for future consolidation in the industry. At the same time, it can point to the flaws of the Publicis Omnicom colossus in order to woo clients. No wonder that IPG CEO Michael Roth sent a chest-thumping memo out to the company.
Richard Edelman, chief of independent PR giant Edelman, even recalled the specter of AOL Time Warner. Ouch.
At WPP, CEO Martin Sorrell was complimentary to the dealmaking savvy of his longtime rival Levy. But GroupM global president Dominic Procter wasted no time taking shots at the integration nightmare that would await the company. To wit:
They are making it clear that a primary motive for the merger is achieving scale in media buying. However, neither Omnicom nor Publicis was able to bring their investment teams together effectively as individual companies, so it will be fun to see if they can now do it together. Getting scale in media investment management is critical for clients, but it only works if it all joins up. We welcome a competitor in this space. Media investment management relies heavily on scale, but scale counts for nothing if it continues to be disparate.
Clients
Many big Publicis and Omnicom clients are keeping mum or offering cautious support. Time will tell if that remains the case. The spotlight's been on conflicts, but the bigger risk to clients is lost focus on their business as the two companies top execs jockey for position in the ultimate version of ad holding company "Game of Thrones." You thought the "Red Wedding" was bad? Wait until there are four high-paid ad execs and one slot. Here's what Intel's Cezanne Hug had to say to Adexchanger:
End-to-end marketing effectiveness is essentially going to be the biggest sufferer in this merger because what happens, even now, is the ecosystem of agencies that the respective holding companies manage are already at each other's throats. Mainly, because of the very nature of how the holding companies work. "You've got to get out the most for your shareholders." That's ultimately the goal. The balance of short and long term marketing strategy isn't really considered and as a result you have ineffective marketing, strategy and more short-term opportunities that clients are benefiting from.
Creatives
Publicis and Omnicom bosses lost them at "big data" and induced nausea at "$500 million in cost savings." For creatives, this is yet another sign that advertising as they knew it, a blend of art and science, has become dominated by quants and bean counters. Vinny Warren, a former creative director at both Publicis and Omnicom agencies and the man behind Bud Light's "Wassup" campaign, sees nothing good when it comes to the creatives toiling away at the day-to-day work of building brands. Here's what he wrote on his blog:
I am not a fan of advertising holding companies Here's why. It commoditizes something that requires art to be done well. Advertising agencies are a lot like architectural firms. Ideally the work is done by a small and very focused group of people who share an aesthetic vision and are kind of obsessive about it.
Search consultants
This crowd plays an important go-between role, cobbling together a list of agencies for clients to consider in reviews. Out of a half dozen Adweek spoke to, there wasn't much positive to say about the merger. The consensus: Great for Publicis and Omnicom, but not so great for clients. Hasan Ramusevic of Hasan+Co. poured cold water on the deal in an interview with Adweek:
So far, I have not heard a single magical piece of logic that sums up the need for this transaction. There has been a lot of chatter about the pros and cons but most of those arguments represent potential outcomes of the merger and not the explanation for the merger.
Small rivals
Ok, file this under in the obvious folder. As the big get bigger, the small get feistier. Independent shops, at least those that are still left, are crowing about how they'll benefit from clients disillusioned from the ad holding company sclerosis. One agency CEO told me he expects such a transition mess that it will open up big opportunities. Traction's Adam Kleinberg typed a classic case for this in Ad Age:
This provides an opportunity for small agencies to differentiate ourselves. While perhaps we can't compete on the cost of every impression bought, we can devise strategies that focus on the value of every impression made. More and more, brands are viewing small agencies as a viable alternative to big ones. Freedom is a key reason why.
Tech luminaries
Google, Facebook and other Valley giants kept mum. But the tech world's compulsive tweeters weighed in, and it wasn't very complimentary. The takeaway: Publicis Omnicom is yesterday's model, not tomorrow's. Erich Hippeau, a founder of The Huffington Post and startup investor, put it this way to Adweek:
While the merged company may be No. 1 in terms of market cap, it has a long road ahead before it can credibly claim to be a tech company on par with the Googles and Facebooks of the world.
Twitter
You will learn to love Lotus Notes, mon petit ami.

— Publicis Omnicom (@PublicisOmnico_) July 27, 2013
Image via Gabriel Jones on Flickr 
https://digiday.com/?p=44949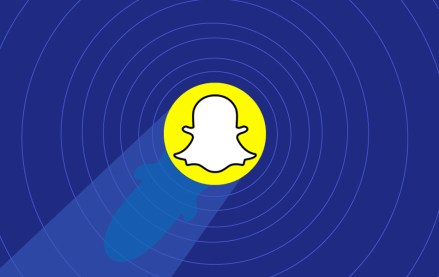 September 29, 2023 • 3 min read
•
•
"We are not diminishing the importance of AR," he said. "In fact, we are strategically reallocating resources to strengthen our endeavors in AR advertising and to elevate the fundamental AR experiences provided to Snapchat users."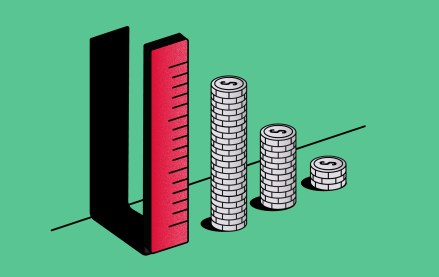 September 29, 2023 • 4 min read
•
•
In Q4 of this year, Activision Blizzard Media is launching in beta a new measurement tool dubbed the Attention Measurement Scorecard. The goal: to raise brands' and marketers' confidence in in-game advertising.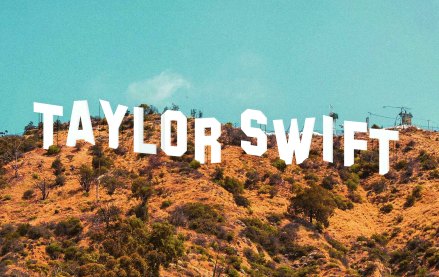 September 29, 2023 • 4 min read
•
•
The concert film will likely help build on cinema advertising's momentum after Barbenheimer.