The agency business in continually changing, and is currently undergoing a major shift as brands invest more heavily in digital media, marketing, and advertising. With that in mind Digiday spoke with Forrester analyst Jim Nail about the threats and opportunities agencies face, and how they need to change and innovate to cope with continued disintermediation.
What are the biggest threats to the agency model as it exists today?
One is the unpredictable effect of how social media and the combination of social and mobile will evolve. To me it's a very puzzling area. On the one hand it brings down dictatorship governments around the world, but there's still a lot of confusion about how to navigate the area. There's clearly a lot of power in it but how that power is used to drive a brand is still evolving. If it becomes a huge brand thing it'll mean a big change in the skillets, business structures, and payment models agencies will need to employ. That's if they even get to do it. In social it's very hard to have an intermediary between a company and an audience.
With platforms and technology vendors looking to forge relationships directly with brands, do you think agencies will become increasingly disintermediated?
Yes and no. The model for agencies will continue to evolve, and they'll probably be disintermediated from some of the things they do today. In a lot of ways I see their role of becoming more of a mediator in terms of interpreting and strategizing around what the consumer really wants. Agencies might not actually manage interactions between brands and consumers, but I think they'll do more of the architecture and design even if the client takes some of those things on directly. It's always hard for a company to see the forest for the trees, and that's always been the value of an agency: the ability for someone outside of your echo chamber to weigh in on your brand. As interactions with consumers become more intimate, it becomes more important to get them right.
What are the biggest hindrances to agencies' ability to innovate?
Speed and volume. There's so much new stuff happening all the time, where do they focus? How do they decide what to invest in, and what to stick with long enough until its real? if you look at innovation more broadly, theres a class of organizations that focus on innovations for their clients, like R/GA and Nike+. I hesitate to call them agencies any more. But that Innovation is still coming from what agencies at their core do best: consumer insight and consumer empathy. They can say to Nike, 'Did you realize running isn't really a solitary pursuit. It could become a very social activity.' I am beginning to hear more and more that clients feel the big agencies aren't moving fast enough, and getting bureaucratic. Clients are wrestling with this because they need their agencies to have the breadth of skills and resources that in today's world you need. But it seems to come with the cost of beurocracy and slowing down. There's a big opportunity for agencies that can find ways to configure their teams to cut through some of that structure. If they can figure it out, they will have a really good story for clients.
How can agencies more successfully attract the best digital talent?
One of the things the agencies have as an advantage as is a broader diversity of experience. Staffers can be working on a range of different clients and verticals. If you go to a startup you might not get that breadth of experience. Agencies could do a better job of selling that advantage, specifically to younger employees. Along with that, we're seeing more agencies creating innovation labs and places they play around with emerging technologies. That's an interesting area for a lot of people, so rather than going to one platform or tech company until the company goes belly up, at an agency you get to go play with a bunch of them. Perhaps agencies could develop some kind of rotation system where they allow people to spend a period of time in that environment, then they go back to their account. That lets them involve more people in that fun stuff.
Should agencies be doing a better job of training their staff?
They absolutely need to be doing a better job of training. A lot of the culture and ethos around training no longer exists in the agency world. That's the holding company problem. They don't want something thats going to pay off 10 years down the line. These days everyone is scrambling to get good programmers and UX people, so they're going to have to do a better job of home-growing. Training also helps with retention. Staff feel more invested in the company if the company's investing in them.
https://digiday.com/?p=16754
September 25, 2023 • 5 min read
As esports winter sets in, the companies that are best insulated from the cold are the ones that designed their balance sheets for a years-long march to profitability — not the massive and rapid returns promised by some esports companies during the industry's initial wave of growth.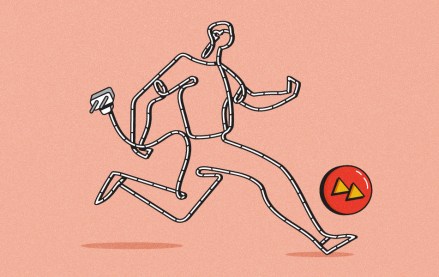 September 22, 2023 • 4 min read
Women's sports are having a moment. Brands, media companies and agencies are looking to get in on the action.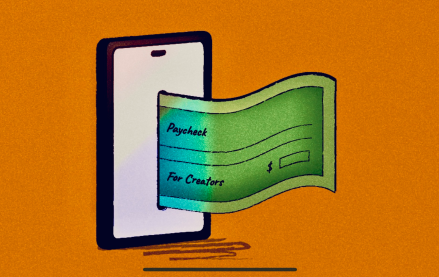 September 22, 2023 • 6 min read
The Hollywood strikes were supposed to be a game changer for many of them, but the situation hasn't quite lived up to the hype.