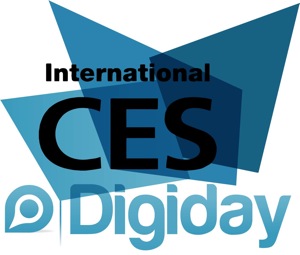 Digiday is heading to the Consumer Electronics Show. Lead agency reporter Jack Marshall will examine the show through the eyes of agencies and their clients, exploring the opportunities and challenges that new technologies and devices offer them. Digiday will offer reports on the key themes and technologies creating the most buzz at the show, video interviews with major agencies and brands in attendance, and a daily diary featuring snapshots and scuttlebutt from the week's events. Follow Jack on Twitter @jackmarshall.
CES is officially here. This week 150,000 exhibitors, journalists, fanatics, and media and tech executives will descend upon the Las Vegas strip to sample the latest and greatest technologies, drink and gamble, and stand in line for cabs for hours on end. The show can be overwhelming, so Digiday asked some agency execs and CES veterans for their tips on how to get the most of the experience. This is what they said:
Avoid the Convention Center
Perhaps it's counterintuitive, but the majority of the value for media folks at CES is far from the conference floor. Sure it's worth checking out the latest connected TVs and digital picture frames, but let's be honest — the show itself will teach you little you couldn't have learned from a couple of blog posts. "The floor is the least productive part of CES for media executives," says Ian Schafer, CEO of Deep Focus. "Every year I spend less time there and more more time with people. A lot of what you see there won't be indicative of what will actually be mainstream, anyway. If you're going to CES to 'stay ahead of the curve,' you're further behind someone that's been paying attention to blogs for the last three months."
Photo by Peter J. Kovacs
Choose Your Footwear Wisely
Unlike other some events in the media calendar such as Cannes, fashion follows function at CES. Long days touring the exhibition floor, waiting for cars, and getting "lost" in casino lobbies mean sensible shoes are a must. "This is not a show where you want to be a slave to fashion," says David Berkowitz, vp of emerging media at 360i. "You can literally walk a mile inside a casino just to find a meeting room or spend more than an hour standing in a single cab line. Wear comfortable shoes!" Other feet-related tips include switching socks half way through the day to reenergize and stopping for a pit-stop massage at one of the strip's hotel spas.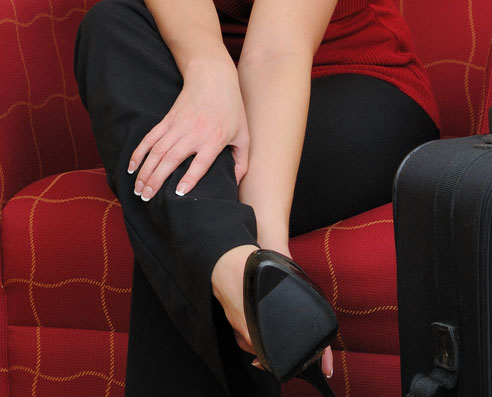 Leave More Time!
"Everything is further away than you think," says Schafer. "And getting from the convention center to anywhere else is a complete nightmare." The trick, therefore, is to limit the number of times a day you plan to visit the convention center. One is probably ample, but it'll still take longer than you could possibly imagine to get there and back, aided by hour-long cab lines. When possible, it's advisable to pool cars or limo services, therefore. Or just rent a bike instead.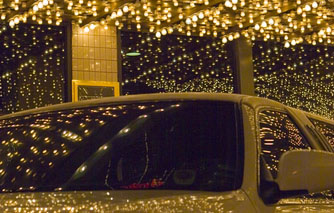 Photograph by photoBeard
Say Yes to Every Party
The trick with parties is to to hedge your bets and definitely not to overcommit. Get on as many lists as possible and then make decisions later based on where you are, who you're with, and whether or not you get a better offer.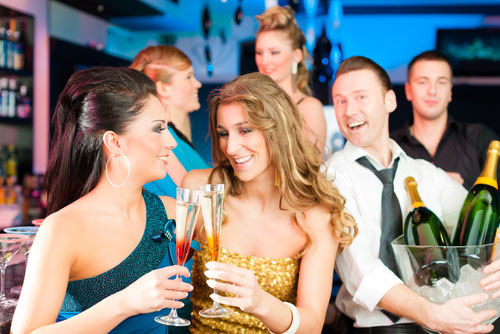 Ditch Parties for Dinners
Parties are fun, obviously, but that doesn't mean they're productive. Often they're too crowded to find the people that matter and too loud to have a conversation even if you do. As a result, it makes sense for most media folks to focus their attentions, instead, on more intimate dinners and cocktail parties. Schafer advises, "Don't be bummed if you can't get into the big 'parties,' unless you're a huge Ke$ha fan. Cocktail parties and dinners are where it's at."
Stay Hydrated
If the the walking, standing and talking doesn't dehydrate you, the drinking definitely will. Remember to top up your fluids…
Power Up
There's nothing worse than finding yourself stranded in a cab line with no phone for entertainment, even if it does expose you to client emails. Chargers are a must, therefore, but portable power is also advisable since outlets see fierce competition. If possible, it's advisable to leave heavier items behind completely, says Evolution Bureau's Stephen Goldblatt: "Don't bring your computer when you leave your hotel room. You'll never open it. And your shoulder will be killing 18 hours later when you finally get back to your room."
https://digiday.com/?p=29066