The excitement over new social platforms sometimes leaves old stalwarts nearly forgotten. YouTube is one of the original social platforms, featuring the two things brands love: massive scale and sight, sound and motion.
Digiday used Track Social, a social media analytics company that tracks how well brands are doing on social platforms to compile a list of best brand channels on YouTube over the past year, based on total video views. We withheld the entertainment brands, since the core of their business is making entertaining content that people want to watch.
1. Red Bull — 166.3 million views



It's no surprise that Red Bull tops the list of brands on YouTube. The company is a content producer at heart and has been recognized by the digital industry as an innovator in all things content-related. It posts one to three videos per day, all dealing with extreme sports like wakeskating and mountain biking. Back in October, Red Bull distributed a video of Felix Baumgartner's historic (and awfully cool) skydive from "the edge of space." The Red Bull Stratos spectacle drew millions to Red Bull's site, with YouTube serving over 9 million streams of the leap. The lead-up to Stratos was documented copiously, with the production of more than 15 videos. In all, Red Bull Stratos got 366 million content views on YouTube alone. This is just one example of the way that Red Bull places content at the heart of all it does.
2. Google — 33.9 million views


Google's YouTube channel is a place where people can get access to Google events live and product demos. We're currently living in a world gone Google, so it's no surprise the company is doing so well on YouTube. It's got 919,000 subscribers to its YouTube channel and posts a new video just about once a week. A recent video for the Google Search app garnered 1.8 million views. People use Google in their everyday lives, from search to Google Plus and Google Play. That explains the interest in the company's branded videos.
3. Louis Vuitton — 20 million views


Louis Vuitton is known for its beautiful products. From jewelry, to footwear, to the most amazingly crafted handbags, it has a lot to show. We can all agree that video's appeal to brands is the ability to use sight, sound and motion to speak to a product's fine points. And Louis Vuitton does just that. It's video content on YouTube tells the stories behind the brand and its products. One video tells the story behind the LV bagcharms. This video has been viewed 107,000 times. Although all the videos have something to do with its products, they don't push the products down your throat. Instead, you're sucked into a story, with characters and a plot, and the product fits into it all in a very subtle way. Louis Vuitton has 26,000 subscribers to its YouTube channel.
4. Christian Dior — 16 million views


Christian Dior, like Louis Vuitton, is a luxury brand taking advantage of video to showcase the beauty in its products and the history behind the brand. The company creates what it calls short films that tell stories in which Dior products play a big role. For example, one video tells a love story that started out when a woman walked past a man, who was drawn to the woman because of her smell. She was wearing J'Adore, a Dior signature scent. Another J'Adore video follows the scent from Grasse, to India, Murano to Paris, where all the perfume's different ingredients are made. The video has been viewed over 11 million times. Dior does not post much on YouTube. It's only got about 65 videos on its channel. It posts every few months and has 33,000 subscribers to its channel.
5. Chanel — 15.8 million views



Another luxury brand, Chanel, gives people all over the world the opportunity to watch its fashion shows on YouTube. Everyone has heard of Miss Coco Chanel, and every woman dreams of owning one of her products. Chanel's 53,000 YouTube subscribers get an inside look at the world of Chanel, from makeup to fine jewelry and fragrances. Videos tell the stories behind the products. Viewers can learn more about Coco Chanel as a person, like what inspired her. The video showcasing the Chanel 2012/2013 Cruise collection got almost 81,000 views. In total, Chanel has only about 183 videos on its YouTube channel. It posts every couple of months.
6. Coca-Cola –12 million views



Coca-Cola's 91,000 YouTube subscribes get a whole slew of different video content. The company's various branded series and promotional videos are housed on the YouTube channel. One of its "Dancing Santa" videos, which was posted just four days ago, has gotten 116,000 views to date. Being that Coca-Cola is a global brand, its videos are in different languages, which is probably one of the reasons it gets so many views in total. The product videos are mostly humorous and are very subtle in showcasing the brand's products.
7. Coke Zero — 11.7 million views



Coke Zero has only about 6,000 subscribers to its YouTube channel. It posts videos often, about once or twice a day. It posts its TV commercials, branded series and some behind-the-scenes stuff, like footage from "Unlock the 007 in you," which was viewed 17,000 times since it was posted on Nov. 15. A lot of the videos are funny and are, therefore, a source of entertainment for viewers.
8. Heineken –11.6 million views



Heineken has several of its branded series on YouTube. The most recent, MyFestival, got about 2,000-3,000 views per episode (six total episodes). That's not that much, but the brand does make up for it with its "The Express" television commercial, which was posted on YouTube and viewed almost 2 million times. The brand has under 4,000 subscribers to its YouTube channel.
9. Pepsi — 11.5 million views



Pepsi has 36,000 subscribers to its YouTube channel. Its LiveForNow Music series has done really well, with the first two episodes getting about 140,000 views each. Pepsi is carefully inserted into the video, in a way that doesn't feel invasive or annoying. The brand posts two or three videos a week, depending on the time of the year.
10. Acer — 10.8 million views


With just 6,000 subscribers to its YouTube channel, Acer publishes videos in several different languages, likely adding to the number of its total views on the channel. It's tutorial videos are doing best, averaging about 30,000 views. One example is a video for how to set up its clear.fi wifi product. Its commercial for the Aspire S series got it about 64,000 views.
https://digiday.com/?p=27539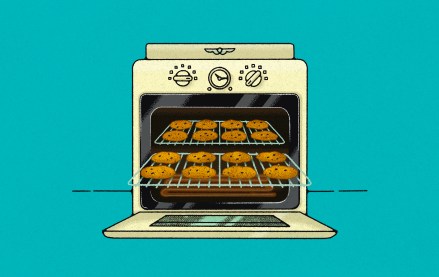 December 11, 2023 • 1 min read
Digiday Programmatic Marketing Summit attendees speak out on why they rate the overall industry's post-cookie readiness so low and what it'll take to raise it.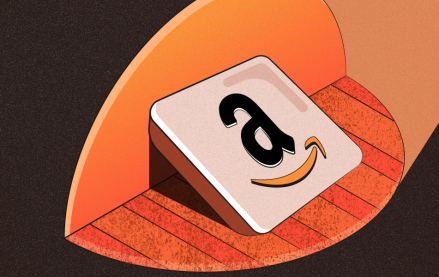 December 11, 2023 • 4 min read
Retail advertising is poised to have its moment, and brands and retailers are upping their marketing spend on Amazon and making the channel a more important part of their holiday plans this year.
December 8, 2023 • 3 min read
For Atlas Creative, expanding into Roblox is not solely a play to scale up. The company believes there are concrete benefits that will come with having a hand in multiple metaverse platforms.