Mike Margolin is vp, interactive marketing director at RPA, an independent, full-service advertising agency. Follow him @mmargolin and RPA @RPA_advertising.
During last week's Digiday Agency Summit in South Florida, I couldn't shake the feeling that a lot of the talk about agencies inventing new technology products might be missing the point of learning from startup culture.
A key theme of the event was how agencies should look at innovation. Prominent agency digital leaders shared examples of how their organizations are hiring and inspiring talent and challenged others in the room not to settle for Facebook, Google and startups attracting too much of the good, young talent.
Fair points. But I have a hard time believing that agencies are going to beat Silicon Valley/Alley/Beach at their game, even those of us who have already hired great UX teams and built a big staff of developers to work on large digital products. If inventing new technology products needs to be such a priority, why is the list of successful examples that were ideated and developed by agencies so frustratingly brief? The only transcendent one agreed upon by a ballroom full of smart agency leaders last week was the Nike+ app. That's an underwhelming short list.
Among the other suggestions shared during the event: Innovation means physical inventions; agencies should leverage technology to create actual things that can be held. Also, there are millions of technologically gifted (or at least iPad-swiping) teens ready to enter our workforce who will make the third industrial revolution come to life. And the ad industry should take the lead. But I'm still left wondering whether the way forward for innovation is to invent products rather than understanding and innovating within burgeoning channels.
If you've recently advised, mentored or otherwise been closely involved with companies in the tech startup community, you can appreciate the amount of commitment it takes to ship product. It's not just running fevered development sessions for a few days here and there and pitching fun concepts every month or so. Often, a dozen or more people are going out on a limb and putting all their faith into a single idea of what their company might eventually become. And after the product has launched, they don't move on to the next fun concept; they commit themselves to improving the product, to differentiating it, to increasing users or revenue or reliability or usefulness. Getting the prototype built is only the start of the long journey. How you execute long after the idea comes to life is where the battle is won.
We in the agency world absolutely should take a page from their book, but the point isn't taking cues from what startups create, but rather how they create. There's a lot to learn about removing barriers to creation, agility and iteration. If you work at an agency and don't regularly engage with startups, you should make that a priority. Take process ideas back to your shop and find ways to make the creative work you do better, faster and cheaper. You may even be inspired by their collaborative spirit and look for ways to get various departments working together a little better. At the Digiday event, one agency leader mentioned that his team holds monthly sessions at his office with new startups to hear new ideas and to dedicate themselves to sharing insights within their agency and with clients. That's smart.
By the final day of the event, some agency digital leaders reminded us that we're in a service industry and that our clients rely on us to understand how to connect with their target audience to drive brand and business impact. Even Google (with the most highly paid engineers and an abundance of popular inventions) turns to agencies to help tell their brand story. The best point I heard: Agencies shouldn't try to build the next Instagram; instead, agencies should creatively use Instagram to tell uniquely compelling brand stories.
I get it. There are many different flavors of agency. And it's not my place to tell you how to run yours. If you work at an agency that incubates startups, that's fantastic. You should be commended for creating an environment for startups to do what they do and for not getting in their way. If you work for a digital production company that also does some agency-like work, this column is not for you since you probably already know what it takes to make and manage products. And if you work at an agency like mine, where you regularly work on several large client digital properties, you also probably understand what a distraction chasing after every fun invention would be.
Ad agencies (justifiably) get excited about the rapid business disruption and technological innovation happening all around us. But it won't do you any good to react to that excitement by selling clients a new, cool app idea only to frustrate them during the next budget cycle by asking the newly hired marketing manager for maintenance fees and more budget to promote a product that she didn't sponsor. Or, in another scenario, you wouldn't want to have to alert the client that users of that cool app are bashing the brand on Twitter because it didn't get updated for compatibility with a new operating system release. When a product is shipped, users expect that there is commitment to that product.
Inventing a new tech-enabled product may be a great training exercise for your agency. It could get you write-ups in industry publications. You can show these inventions off in pitches to prospective clients to explain how cutting-edge you are. It may even help win some new business. But, ultimately, the inventions that earn mass audiences will probably come from a group of young people you've never heard of — they haven't showered for days and they're often unshaven (not fashionably so). I'll plan on meeting them — and hopefully you will too — shortly after they launch to see how we might creatively leverage their products to build clients' brands and businesses. And that's when innovative thinking will come in handy.
https://digiday.com/?p=25195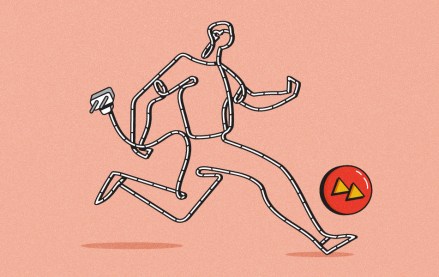 September 22, 2023 • 4 min read
Women's sports are having a moment. Brands, media companies and agencies are looking to get in on the action.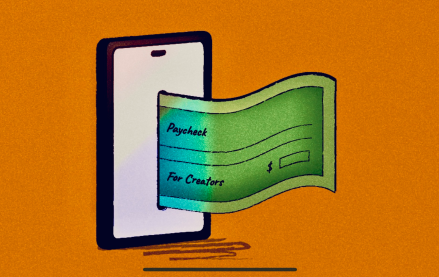 September 22, 2023 • 6 min read
The Hollywood strikes were supposed to be a game changer for many of them, but the situation hasn't quite lived up to the hype.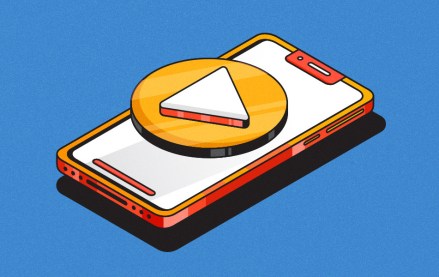 September 22, 2023 • 5 min read
Given the rise of short-form video, agencies that focus on the format, rather than specific platform expertise, will reap the rewards.