Darren Herman is chief digital media officer of The Media Kitchen. Follow him on Twitter @dherman76.
I cringe every time I read an article like "When Ad Buyers Behave Badly." Instead of placing blame on either side of the chain, let's talk about how to make our meetings more productive.
We've probably had our fair share of bad meetings here at The Media Kitchen. And I, for one, am guilty of last-minute schedule swaps. But here are some tips I'd like to share from the agency side that will (hopefully) help the current relationship woes we are facing.
1. Don't take every meeting. Yes, I said it. But I really do believe this is key. I realize that taking every meeting that was asked of me killed my schedule and forced me to be unbelievably unproductive with my time. Before accepting a meeting, make sure to ask for an agenda and any docs/sell sheets/presentations ahead of time. Are they relevant to you right now? Will this help your clients move their business forward? If so, take the meeting. If not, let them know that you currently aren't interested in meeting with them and give them context as to why.
2. Context is everything. Always ask and always provide context. This works for both sides. As a vendor, make sure to let the people you are meeting with know why you'd like to meet with them. Also, don't just send out calendar invites without haven spoken to the person you'd like to meet with – this can very easily be seen rude. On the agency side, make sure the vendors know what you want to discuss during your meeting. This goes for everyone: don't just cancel a meeting — always provide the rationale so that the person on the other end has some understanding and compassion. Declining a meeting invite and not following up with an email is rude and disrespectful. It is also confusing to the person on the receiving side.
3. Over the top. Don't go over the top. Digiday writes about it often, and, I'm not going to lie, I see it as well: ad sales folks wining and dining the media teams. Sometimes it goes beyond a meal and into the jeans, sneakers and other things. We tell our agency to not go over the top. If the clients knew you accepted XYZ, would they be happy? I've worked in other industries and there is as much or more forms of "over the top." A meal of "thanks" with your media rep partner can help build a better relationship as you are out of the office and forming a relationship that might help you later on in your career. Just today, a rep with whom I have a solid relationship, told me an account was in review that I had not known about. Of course, I emailed that client and hopefully they include TMK in the media review.
4. Respect the time. Not only do we as agency folks have schedules, but our media partners do, too. If a meeting starts at 10 a.m., this doesn't mean stroll into the room at 10 a.m. – this means be ready to go at 10 a.m. Meetings should not run over either — respect the time boundaries as it helps everyone keep on their days schedule. Be on time; this goes for both sides. Do not book a meeting that ends at 10 a.m. and another that starts at 10 a.m., especially if you have to walk to reception to greet your party.
5. Turn off. If the meeting was that important to take, why sit on your laptop, tablet or phone during the meeting? Put it down. If you put it down and turn it off, you can make the meeting more efficient and maybe get out "early" to answer your pressing emails. I've recently been in a bunch of meetings with vendors who were on the devices, so this goes to both sides of the coin.
6. Do your homework. I'll end with a specific note to the sales community. Please do your homework. Bringing iPads for the teams is not a replacement for not doing your homework on the agency and its accounts. There is absolutely no reason for the question, "What accounts does your agency have?" When I get this question, it sets me back – shows there was not much diligence before the meeting. Check the agency's websites to find out who their clients are. Check Sellercrowd, check LinkedIn, do a simple search on your browser to find out more about the individuals you will be speaking to. I'm an open book. If you Google me, you pretty much know my life story. It's amazing how much more of a bond/emotion that you can create with someone you do a bit of research on.
Image via Shutterstock
https://digiday.com/?p=43457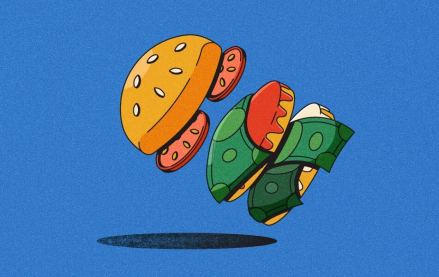 November 28, 2023 • 6 min read
As more influencers look to get into food content creation, brand opportunities are following.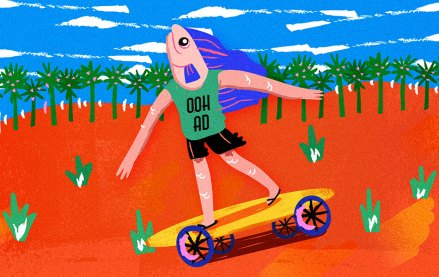 November 28, 2023 • 7 min read
As major marketers like Maybelline experiment with faux OOH, more marketers are open to the idea.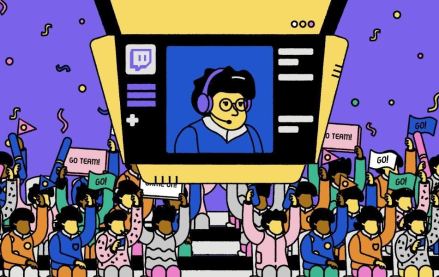 November 28, 2023 • 4 min read
The love affair between Alienware and Team Liquid does not mean that every esports organization is suddenly going to be all-in on wooing the endemic brands they once spurned in 2024. These days, esports organizations' varying level of interest in endemics is a matter of their broader brand identities — which are rapidly diverging.