The digital world is growing up. That means leaving behind the "scoreboard" mentality where large followings in social channels are the be all and end all. Instead, the emphasis for brands is shifting to how often people interact with them. TrackSocial has trawled Facebook to come up with the brands doing the best job of eliciting a reaction, in the form of, yes, a like, but also a comment and share. Each interaction is counted equally.
The Cheesecake Factory had 75 million interactions on its Facebook page in August. Its posts strategically ask a question almost every time.
An example of a post that got a lot of interaction from consumers is a photo that was posted of a steak dish. It said, "There's nothing better than a juicy, summer steak! Don't you think?" This post got 18,900 likes and almost 1,000 comments."
The 2012 London Olympics had 24 million interactions in August. One of its most popular posts for August said, "So that's it :-) We hope you enjoyed the London 2012 Olympics. Bring on the Paralympics!" There was an image attached to the post as well. It garnered 111,000 likes, 22,000 shares and 3,300 comments.
Disney had just under 24 million interactions in August. It's posts consist mainly of pictures that pull at fans' heart strings. The most popular Disney post in August was an image of Arielle and Eric from "The Little Mermaid," holding hands in a canoe while Sebastian sings, "Kiss the Girl." There was no text or anything of the sort posted with the picture. The result: 268,000 likes, 4,400 comments and 25,300 shares.
Bud Light had 20.5 million interactions in the month of August. And it's not the least bit surprising, since there's a cult-like following of foot ball fans whose beer of choice is Bud Light.
A popular post for Bud Light was around its program that asks fans to help name the Bud Light quarterback (fictional character). The post says, "The NFL season kicks off in 1 week and we still haven't named our quarterback. Please help name this guy." Then there's a photo of a football player made of Bud Light six-pack packaging. It got 15,000 comments, 10,400 shares and 106,000 likes.
Publix had about 18 million interactions in August. Its posts on Facebook are often times sweepstakes and giveaways. Like the saying goes,"If it's free, it's for me."
One of its most popular posts for August was, "Does your pet have a face that everyone would love? Enter the Publix Paws Photo Contest for a chance to win $500.http://social.publix.com/YeJ." It got 11,600 likes, 1,100 comments and 2,400 shares.
The chance to win $5,000 a week for life is quite attractive, earning Publisher's Clearing House almost 17 million interactions in August.
A popular post in August was, "Comment below and tell us, on a scale of 1 to 10, how excited are YOU at the possibility of seeing the Prize Patrol show up on your doorstep tomorrow to deliver the "Forever" prize?" Results: 8,600 people commented, 11,800 liked and 300 shared.
With almost 16 million interactions in August, Harley-Davidson proves that photos are good way to catch the attention of fans on Facebook.
A popular Harley post in August was a photo of a V-Rod bike, which was shared 9,000 times, liked 53,000 times and commented on 1,300 times.
ESPN got 14.1 million interactions in August. One of it's most popular posts for the month was for the LLSW Championship, "40 combined runs and 7 homers later … Tennessee will rep the U.S. after an epic win over California. Do you like their chances against Japan?" This post got 16,800 likes, 806 shares and 1,200 comments.
Fox News got almost 14 million interactions on Facebook in August. With the election right around the corner, it's no wonder why the network made the top-10 list. A popular post for the month quoted Mitt Romney saying, "President Obama promised to begin to slow the rise of the oceans and heal the planet. My promise is to help you and your family." There was a link to watch and read Mitt Romney's full RNC speech here:http://tinyurl.com/8euk88y. The results: 47,000 likes, 8,600 comments and 5,000 shares.
NBC Sports had 14 million interactions in August, likely because it was the official network for the London Olympics. A really popular post in August was, "Lance Armstrong introduced himself Wednesday as a 7-time Tour de France winner. Give us a LIKE if you still think he is.http://nbcsports.msnbc.com/id/48830374/ns/sports-cycling/." It got 472,000 likes, 11,000 comments and 3,100 shares.
https://digiday.com/?p=20829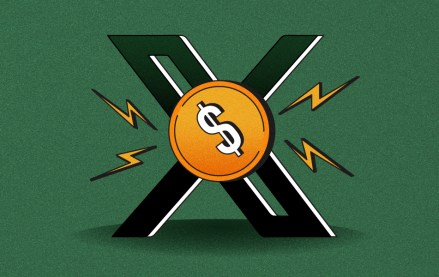 December 4, 2023 • 4 min read
Less competition for ad inventory means lower prices, but at the cost of associating with a platform facing ethical challenges.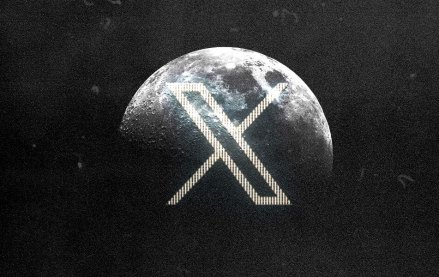 November 30, 2023 • 4 min read
In the packed DealBook conference in New York yesterday, owner Elon Musk bluntly told them to shove it.
November 30, 2023 • 2 min read
WorkTok, or CareerTok, is in full force. Combined, those hashtags on TikTok have over four billion views and it is benefiting Gen Z.