Nancy Reagan, rejoice: Teens can now say no to drugs without uttering a word.
A new interactive Facebook game "Mute the Mouth" uses gesture recognition technology to detect and analyze user facial expressions. Atmosphere Proximity designed the game as a part of the pro-bono "Above the Influence" campaign for the non-profit Partnership for Drug-Free Kids.
The game features an animated "sinister mouth," which tries to peer-pressure the players into doing something. "Play by the rules to be popular," the mouth snarls. Players have to try to escape the awkward situations and move on to the next round by making the right shut-it-down faces.
Each scenario requires a unique face that the player must make, such as the the "bad clam face," in which players have to scrunch their faces and skittle their way toward a new conversation. With the "thanks but no thanks face" they have to plaster a fake smile and raise an eyebrow to politely decline the bad influence without being rude.
In the end, all players earn badges with social credentials that they can then show off on social media, like the "Big Jargon Squasher," the "Big-League-Drivel-Zipper" or the "Master-Muzzle-Muter."
"Digital makes the anti-drug conversation much more engaging and ongoing," Keith Ross, the creative director of the campaign, said. "People are just starting to experiment with facial gesture-recognition technology, so we jumped on it and wanted to create a tool for teens to learn very natural reaction to negative influences — to tell them that being above the influence is an easy thing, it's not a high bar."
"Above the Influence," launched in 2005, has a mission to prevent and reduce substance abuse among teens between the ages of 13–17. It has a focus on personal autonomy rather than the negative consequences of drug use, and positions the social pressures to experiment with drugs as the enemy instead of the drugs themselves.
"This is the age when they are just entering high school, they are very impressionable and it is a time of many firsts," Ross said. "We wanted to give them an outlet or a little reinforcement — that is the ultimate goal."
The game debuted on Above the Influence's Facebook Page last Fall, and was also put up on a Tumblr blog page, to reach out to teens authentically. The associated video has been up on YouTube since June last year, and has over 9,600 views. According to Ross, with 85 percent more brand awareness, teens today are as familiar with ATI ads as they are with Apple, Coca-Cola, Burger King and other major brands.
The anti-drug movement has seen several ups and downs in recent years: Partnership for Drug-Free Kids, previously known as Partnership for a Drug-Free America, lost its federal funding in 2012. Its campaigns were previously paid for by the Office of National Drug Control Policy.
While anti-drug campaign spending has declined, the 2014 results of the University of Michigan's Monitoring the Future study are encouraging. According to the study, both alcohol and cigarette use in 2014 were at their lowest points since the study began in 1975 — and the use of a number of illicit drugs also showed a decline last year.
https://digiday.com/?p=105430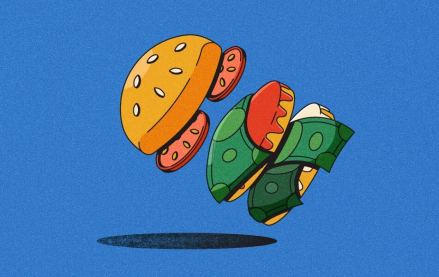 November 28, 2023 • 6 min read
As more influencers look to get into food content creation, brand opportunities are following.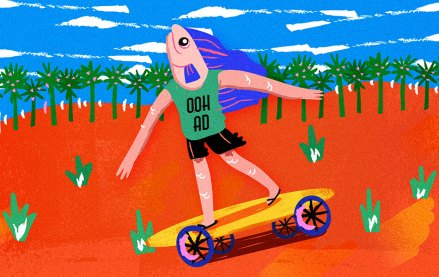 November 28, 2023 • 7 min read
As major marketers like Maybelline experiment with faux OOH, more marketers are open to the idea.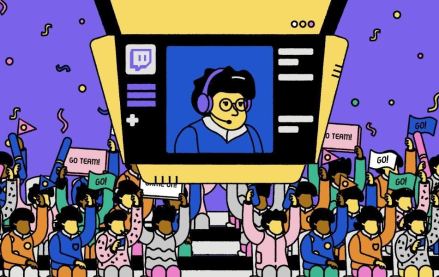 November 28, 2023 • 4 min read
The love affair between Alienware and Team Liquid does not mean that every esports organization is suddenly going to be all-in on wooing the endemic brands they once spurned in 2024. These days, esports organizations' varying level of interest in endemics is a matter of their broader brand identities — which are rapidly diverging.