TBWA's Nancy Reyes: 'When you earn something, it's the best feeling you have'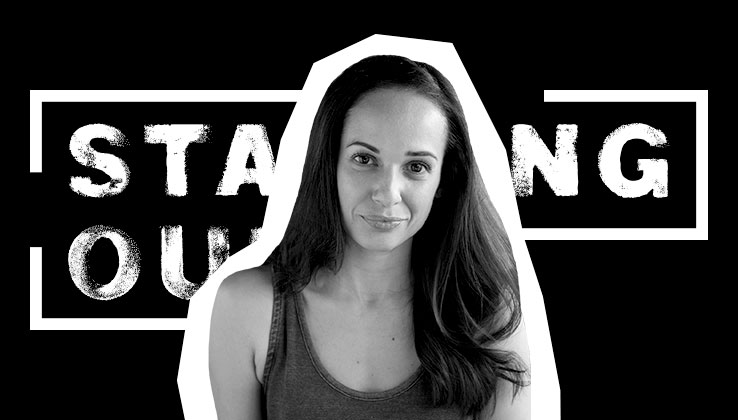 Nancy Reyes is the managing director of TBWA\Chiat\Day in New York. Reyes grew up in Long Island City in New York amid rundown houses and warehouses. Her mother was a housekeeper, and her father drove taxis. On this episode of Starting Out, Reyes discusses her path to becoming a leader who values working for everything in life.
Subscribe: iTunes | Google Play | Stitcher | RSS | Anchor
It was a very difficult childhood. One big thing I dealt with is this immigrant tension and culture. There was a push and pull happening all the time. We only spoke Spanish in our house. I don't think I even knew English until they plopped me in front of the TV, and I watched "Sesame Street." I'd gone to public school for a long time. There were enough kids who looked like me and had a second language. Everyone had an immigrant story, a financial story. My sister and I worried all the time about money. We collected bottles from the street and helped our parents deposit them to make money.
In the fifth grade, there was a program called Prep for Prep. The idea is to get [public school students] caught up to what private school kids are doing, enough so they can attend private school free of charge. So when I went into private school on the Upper West Side, that was the time when things became different because no one looked like me, everyone was super rich — they lived on Fifth or Park Avenue. It started to get harder at home because I would want to speak more English. It was almost embarrassing to me that they [my parents] weren't more American, that I was assimilating at a faster rate than they were, and I thought they were being left behind.
I wasn't thinking about college too far in advance. I had decent SAT scores, and I put a list of colleges together and went to the counselor. They were Ivies and Little Ivies. My safety school was Vassar. My counselor said, "You should think about Kalamazoo [College]. It's a fine, fine university." I remember thinking, "I'm sure you're not telling others about it." She did tell me affirmative action would help me.
My parents weren't the kind who would say, "Nancy, how was your day?" We talked about money. It was hard to feel proud of accomplishments. Because there was no room for that. One day, I came home, and on my stoop there were eight big, fat envelopes. There was Harvard, Georgetown, Vassar, Tufts. Affirmative action couldn't have done all of this for me. I must have done this for myself. I cried on the steps for an hour. Then, I went inside the house, and I had to make the beef stew with the potatoes, and the peas and the right amount of salt. My mother just said, "Good job." I don't know what it would have taken to make them go, "Oh, my God, that's amazing!"
[Moving to] San Francisco [after college] was good to me. It took the edge off. The biggest shock when I came back to New York was whenever we got a pitch we were too busy for at Goodby [Silverstein & Partners] in San Francisco, we would say sorry and refer people to someone else. In NY, hell no. We had to do things the New York way. Creatively, we were doing amazing. But that was outside of the financial obligation we had to the agency. It was clear that we were not going to be able to do both, and we didn't want to compromise the creativity. I had a rough time thinking about where the money was going to come every day. It's too reminiscent of growing up and of every day worrying about where the penny is coming from, where I can get money to pay for that, and this thing and that thing.
I'll forever be — whether I'm a leader or not — devoted to the idea of earning it. Have I earned my paycheck, my title, clients' trust? I just think when you earn something, it's the best feeling you have. You can pretty much argue any point in your favor. People sometimes dismiss it as an immigrant thing. That is the hardest thing I have to deal with today — that I owe something to the private schools, Harvard, the agencies that employed me. I don't owe anyone anything other than all my effort.
https://digiday.com/?p=285253