Target's not going cashless (yet), but it wants to digitize cash counting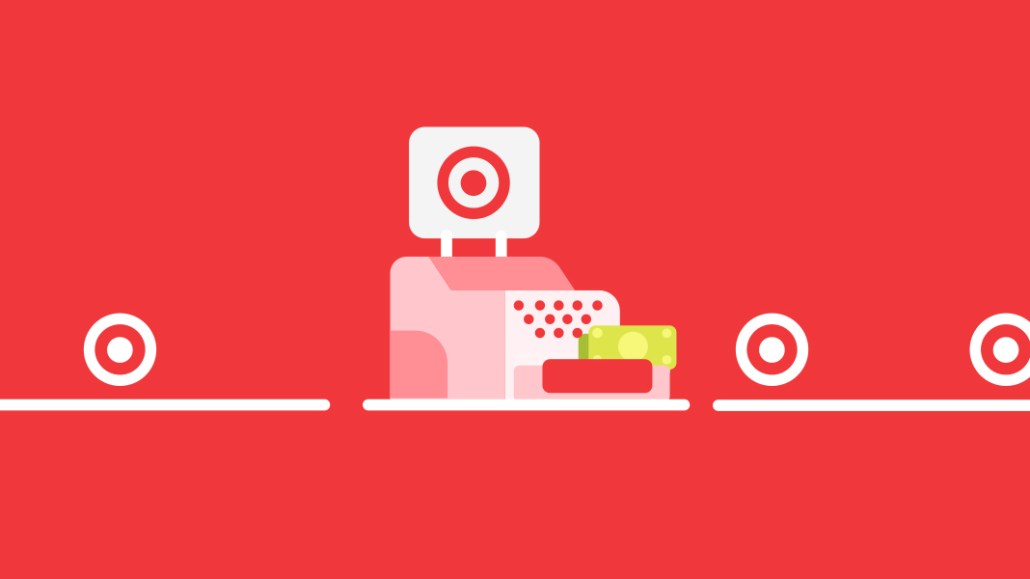 While cashless retail is far from a reality in North America, Target is taking a major step to eliminate the unseen headaches (and expenses) cash causes in day-to-day store operations.
Starting next month, the retailer will start installing automated cash-counting machines called "cash recyclers" in its stores, which it said will free up more time for employees to take on new tasks. Since counting cash manually is costly, time-consuming and inefficient, the machines will let employees focus on personalizing in-store experiences for customers.
Target will install the machines at 500 stores in August, with the goal to eventually roll them out to all U.S. locations. The machines will let Target, which has 1,800 stores across the U.S. and 300,000 in-store employees, more easily integrate cash transactions into its banking system and improve the efficiency of employee workflow, the retailer said. Target estimates that on an average day, the cash-counting process can take up to an hour and a half collectively for all team members working in a store. Over the course of a week, the machines can relieve an entire shift that employees can devote to other tasks, according to Target.
The efficiencies from digitized cash counting can let large retailers like Target and Walmart bolster their competitive positions against online e-commerce retailers, including Amazon. Target said the "cash recyclers" will let its staff members focus on customer experiences, but Barry Clogan, president of retail operations at MyWebGrocer, a company that builds e-commerce platforms for grocery retailers, said the flexibility could allow employees to take on a range of tasks, including fulfilling online orders.
"It's fundamentally driven by the disruption of online retail that Amazon continues to drive," he said. "The trend is to make these stores more efficient because then they're a good distribution point, and as you map out the trend toward e-commerce, they become great collection points and fulfillment centers."
Target differentiates by offering niche product categories that carry higher margins and faster growth rates than other areas of its business, but this business model is under pressure as more customers shift to digital retail, Morningstar analyst Zain Akbari wrote in a recent report.
Other large brick-and-mortar retailers that embarked on similar moves have eliminated the need for certain types of jobs. Walmart, for example, reportedly introduced a similar machine last year that eliminated 7,000 accounting jobs from its stores.
Target said the automation of cash counting won't result in staff reductions; rather, the "cash recyclers," which are built by Retail Cash Solutions, will let employees serve customers better. Quicker integration of cash and online banking systems can amount to major cash savings for retailers, according to Fifth Third Bank, which developed a similar machine for retail clients it's been working with in recent years. A spokesperson for the bank said the machines, which have been installed in Pilot Flying J locations for more than three years, freed up $20 million that the client could allocate to other priorities.
https://digiday.com/?p=293826