We live in age of wonders: the taco emoji has arrived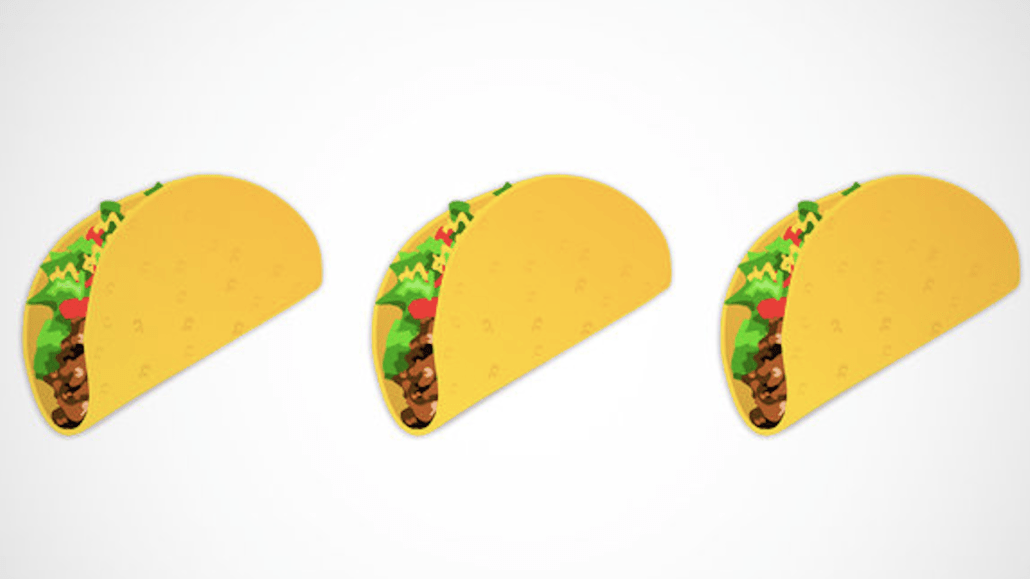 Your emoji keyboard is about to become a whole lot tastier.
The emoji overlords at the Unicode Consortium released today a new batch of the pictorial symbols to developers, including popcorn, a cheese wedge and — most importantly — the taco.
That doesn't mean these new emoji will land on iOS and Android immediately since those companies maintain their own set of emoji. But it's a good sign the symbols will be included in a future update. The previous update, Unicode 7.0, included racially diverse faces, which took almost a year before they appeared on Apple devices.
The inclusion of the taco emoji is a victory for Taco Bell. The digitally attuned brand has been campaigning hard since last November with a Change.org petition, which racked up 33,000 signatures. The fast-food company also raffled off chic "Taco Emoji" shirts on its Twitter account.
Needless to say, Taco Bell was excited about the news:
@unicode WHAT? WHEN?

— Taco Bell (@tacobell) June 15, 2015
As was the internet:
Unicode 8.0 will feature the taco emoji. This is the most excited I have been in a long time!

— Caleb Wehunt (@calebwehunt) June 17, 2015
I HEARD THE TACO EMOJI IS COMING TODAY @tacobell OUR HARD WORK IS FINALLY GOING TO PAY OFF

— Brentan (@OhHeyBrent) June 17, 2015
TACO EMOJI IS FINALLY COMING

— erika gonzalez (@ErikasOfficial) June 17, 2015
With results like that, it's only a matter of time that another brand — say, Doritos — petitions for their own emoji.