The definitive Digiday guide to what's in and what's out at SXSW 2016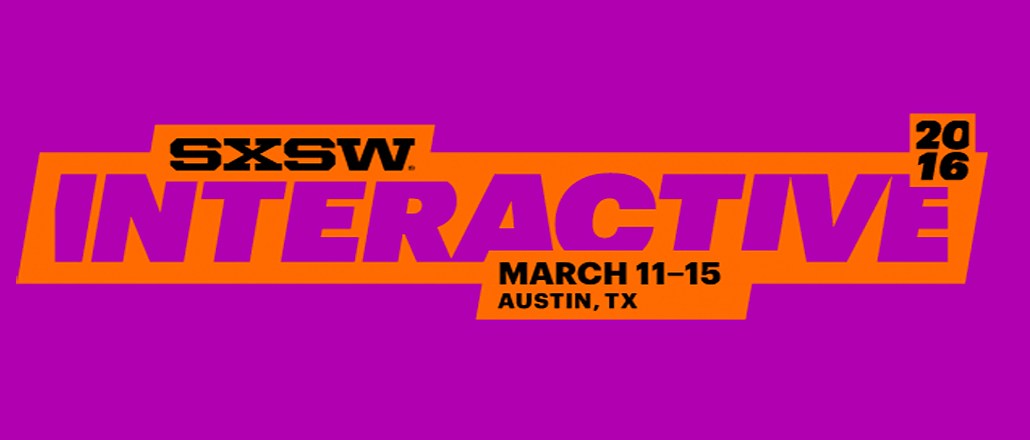 Damn, Daniel, back at it again in Austin. It's that time of year: The pilgrimage to SXSW has begun. The interactive portion of the nine-day affair kicks off in earnest today. Brands, agencies, marketers, thinkfluencers, intrapraneuers, wannabes, used-t0-bes, the President of the United States and Grumpy Cat are all gathering to sing hosannahs to the power of tech — and complain about everything else.
How to make sense of it all? For starters don't, like, go to any panels or anything (except for the one we're on). As a service to readers, Digiday has tapped the technorati hive mind to plot out the essential field guide to what's hip right now…and what you won't want to be caught dead doing. (Which reminds us, hit us up on Meerkat.) Drawing on input from agency execs, creatives, public relations mavens, journalists and our own experience, we bring you the definitive list of what's in and what's out for SXSW. So grab a grain of salt and have a look.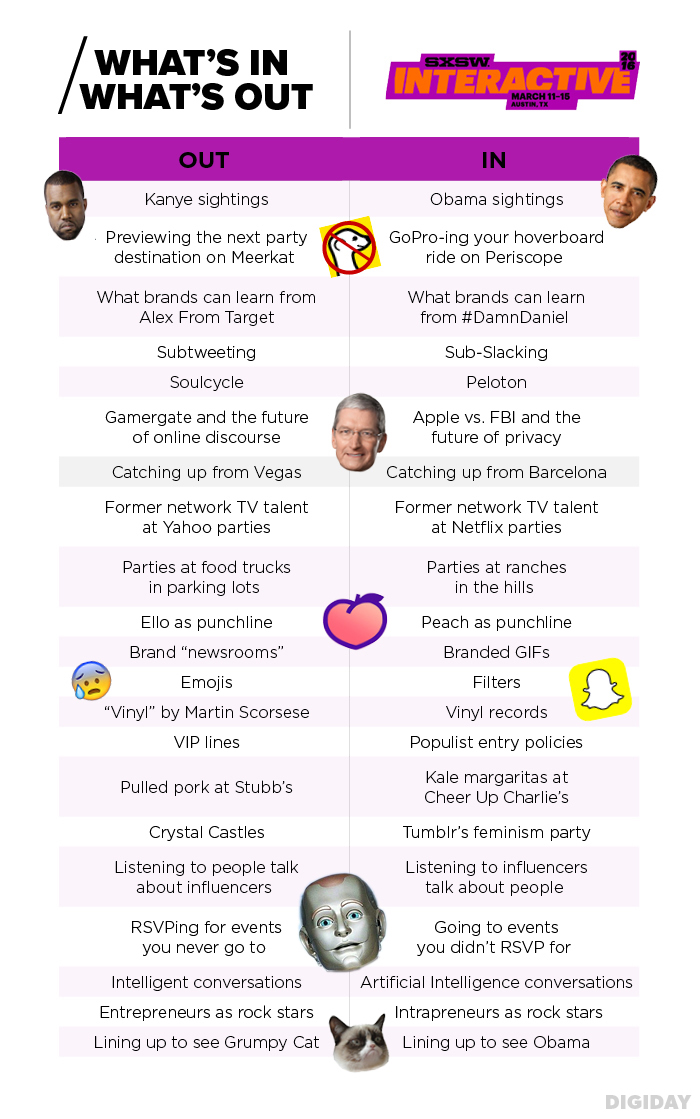 https://digiday.com/?p=165970