While the last official SXSW Interactive session isn't until Tuesday evening, the massive lines at Austin–Bergstrom International Airport tell a different story: The tech and ad world's annual worshipping at the altar of all things digital is wrapping up. Here are five things we learned this year around.
There is palpable tension between the big boys and the new kids
SXSW's biggest success story from 2007, Twitter, went head-to-head with SXSW's breakout app this year when it cut off Meerkat's access to its social graph just as the festival began. Meerkat, an ephemeral live-streaming app which had about 120,000 users at the moment of the crackdown, was designated the unofficial "it" app of the festival from before the event kicked off. Celebs like Ashton Kutcher and Jared Leto were already using it and plenty of brands had glommed on as well. The access question dominated the social conversation at SXSW, according to Amobee Brand Intelligence, with the issue making up 53 percent of total social media consumption in Austin. Interestingly, Meerkat saw a 30 percent jump in users after Twitter cut access. But whether that growth is sustainable remains to be seen. Meerkat founder Ben Rubin said the Twitter move won't deter it, but it was the clearest example of platform-on-platform violence yet.
Everyone knows that there's too much noise, and many want to fix it
While startups continue to get drowned out by the louder brand marketing voices in Austin, there is a growing acknowledgment of a disconnect. This year, 80 pitch competitions were held at SXSW that tried to solve what Mark Silva, CEO of Kite, called a "petting zoo problem": brands taking fruitless meetings with startups. OMD's Bootstrap Barbecue was one attempt to rectify that. Some 34 introductions were made at the informal lunch meeting between cool startups like Meerkat and Shyp and big brands like Pepsi and Walgreens — and those running the show promised to schedule follow-up formal presentations so the conversations don't end there.
"The problem isn't SXSW; it's what happens before and after," said Ben Winkler, the chief digital officer at OMD. "If you aren't investing in startup relationships the other 51 weeks of the year, you'll have a lousy crop to bring to your brands in Austin. And you need a time-tested post-SXSW process if you want any hope of turning that spark into something amazing."
He had some advice for brands, too: "If your startup strategy depends on 5 days a year in Austin, it will fail.  There are no shortcuts.  Only painstaking year-round curation and follow-ups can unleash the power of the connections we make at SXSW."
We've gone from loving the Internet to fearing it
The first hints of this shift bubbled up when Glenn Greenwald and Edward Snowden (via teleconference) made appearances at SXSW. But 2015 was the year that tech figured out its own problems and actually tried to solve them. There were about 112 official sessions with "privacy" in their titles, featuring lawyers, lobbyists, agencies, app makers and more, talking about everything from how to bake privacy into new technology, to how to fight back against a "surveillance state."
Ben Kunz, VP at Mediassociates said that for him, SXSW has "morphed from a social media and tech haven to a discussion of how technology and communications can solve real-world problems," including those that technology itself gave rise to. Luke Eid, global director of innovation at TBWA/Chiat/Day, said it felt like the conference had "moved from talking about shiny objects to how data science and technology fuels innovation, creativity and ultimately the business itself."
SXSW may be leading the charge for gender equality in the conference world
Last year, the conference paid a lot of lip service to gender equality. This year, it came a little closer to delivering. Rent the Runway CEO Jennifer Hyman, Sephora CMO Julie Bornstein and Stitch Fix founder Katrina Lake hosted one of the best attended and most talked-about sessions, for example, on the future of retail innovation.
Sunni Thompson, director of content marketing at JWT who was also a speaker this year, said she felt the shift. "Audience members were blatantly chastising male speakers for interrupting female co-speakers in many panels," she said, specifically referring to Google executive chairman Eric Schmidt, who was publicly chastised during a panel on gender diversity for interrupting his co-panelist, U.S. chief technology officer Megan Smith. "This conference has fully embraced the idea that we can all watch out for gender equality. While on the one hand it felt like there were a million Big Brothers present, on the other hand it felt like an important shift was happening," said Thompson.
People aren't above — or over — Grumpy Cat. (OK, we were wrong)
While SXSW seems have grown up to a degree, there was still the occasional reminder that many people are just there for something cool to Instagram. According to data by We Are Social, actress Aubrey Plaza taking a photo with the Friskies-sponsored Grumpy Cat, at the festival for the third time, provided the most volumes for the #sxswi and #sxswinteractive hashtags. And the long, long lines at the "Haus of Bacon" were proof that outside the Convention Center, the weird still wins.
#CatDreamsComeTrue with Aubrey Plaza at #SXSW @evilhag @Friskies #SXSWi #SXSW15 #Austin pic.twitter.com/dD2vkFftkb

— Grumpy Cat (@RealGrumpyCat) March 15, 2015
https://digiday.com/?p=111041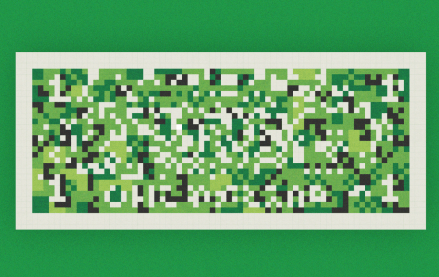 September 21, 2023 • 3 min read
Ducati has legitimate reasons to investigate Web3 tech as a marketing tool. Building a community of Ducati enthusiasts, or "Ducatisti," has been a core element of the brand's marketing for decades.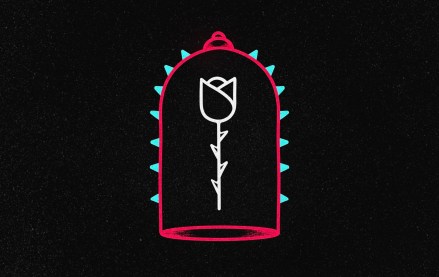 September 21, 2023 • 5 min read
In this edition of the weekly Digiday+ Research Briefing, we share focal points from Digiday's recently released reports on agency and brand confidence in TikTok, and on how publishers are making Instagram work for them.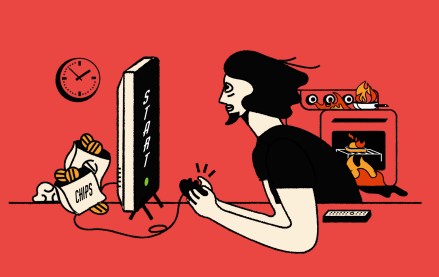 September 21, 2023 • 4 min read
While this is the first gaming related livestream Fandom has done with Instagram, it's part of a bigger push to celebrate and embrace the vast gaming community among the Gen Z demographic thriving on Instagram's platform.