Adam Kmiec is a marketer who has worked on both the brand and agency sides.
The Super Bowl is a peculiar American tradition. Over 100 million people will tune in, with the advertisements as big a draw as the game itself.
Last year, with the success of the tweet from Oreo heard around the marketing world, a new tradition was born: big-event real-time marketing through the second screen. Since the Oreo tweet, brands big and small have attempted to recreate the perceived success of that one tweet. No doubt, judging from what we saw at the Grammys, we'll see many, many more attempts to replicate the "Oreo moment" during this year's Super Bowl. And they'll all fail.
Having been on the inside of large complex organizations and having worked at agencies challenged with leading large complex organizations, I have seen up close and personal how brands grapple with being successful in social media.
From our couches, it's always easy to second-guess a brand's decisions and motives for engaging in real-time marketing. It's even easier to critique those efforts. It's become a bit of an event within the event, for marketers to make fun of a brand's efforts and tag their efforts with the dreaded "#fail" hashtag.
That said, here's why real-time marketing will come up short at the Super Bowl.
Immature client organizations.
Can you believe it's 2014 and organizations still debate the value of digital and social marketing? It happens more often than you think. When you're part of a team trying to change that fact, you're looking for anything to demonstrate the merits and value of your team. You're hoping that one tweet, that one blog post or that one Vine video catches lightning in a bottle and starts creating some type of buzz internally. Buzz eventually leads to interest, which leads to funding. It's tough to fault an organization that's so early in their digital maturity, for delivering something not at a Cannes Lion-worthy level. That said, you probably shouldn't step onto the Super Bowl field, if you're playing at a junior varsity high school level. Rarely, does something good come from that.
Social media by committee.
Social media is a team sport. Since it's the Super Bowl, let's look at a football analogy. The Broncos have a game plan that they've created for the game. The coach created that game plan. Members of the team know their role in executing that game plan. Some are meant to block and tackle. Some are meant to score. When Peyton gets into the huddle, it's his huddle. The plays are chosen by a single person, not a committee, and only one person (Peyton) can audible the play. The person you've empowered with the responsibility and accountability for hitting the "send" button to deliver something on brand, on message and in context is in effect, Peyton Manning. He or she needs to have their finger on the pulse of the game, what people are talking about online during the game and how their brand fits in, if at all. For them to be effective, they need to be fast. Fast doesn't come from committee. It doesn't come from running every single tweet by the brand team, legal team, corporate communications team, media team and so on. Fast comes from trust.
Not enough preparation.
Measure twice, cut once. When it comes to social, 90 percent of the time should be spent on preparing and 10 percent on executing. If your planning is poor, if you haven't thought through scenarios, if you haven't identified your goals and if you haven't pre-created a base foundation of content to pull from quickly, you're not preparing enough. You can't prep on the fly. You can make adjustments to the game plan in real time, but you shouldn't be creating your game plan as the game is unfolding.
The wrong objectives.
What's measured matters. It's a tried and true maxim of corporate America. If your objectives are to make sure you drive "frequency of message" or drive "reach," you're more apt to post often; even when you don't have great content to deliver at the right time. If your objectives are generic (e.g., engagement) or if they aren't aligned with the nuances of each social platform and how people consume, share and interact with branded content, they won't be successful.
Mistakes happen.
If you're not making mistakes, you're not trying hard enough. Peyton Manning has thrown 219 interceptions in his career. But without forcing it sometimes, he wouldn't have 491 TD passes. The best thing you can do after you make a mistake is learn from it and apply the knowledge to the next effort. Being able to do that is made so much easier if your organization understands that mistakes happen. And sometimes being lucky is better than being good. For example, Miley Cyrus could incorporate your product into one of her songs and all you need to be doing is paying attention to hit social media gold.
There is no formula for real-time marketing success, even if the endless debates over it seem to expect one to emerge. On Super Bowl Sunday, there are only two guarantees: One team will win, and real-time marketing won't.
https://digiday.com/?p=62484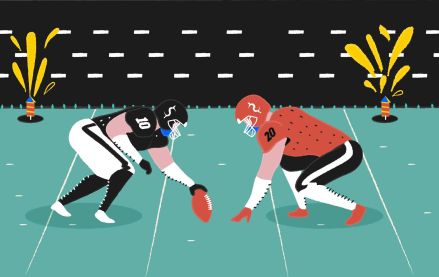 December 6, 2023 • 4 min read
In response to this challenge, the NFL's Detroit Lions have adopted a proactive strategy, introducing an extra channel for their local NFL broadcast. The objective is to broaden advertising opportunities, leverage direct-to-consumer distribution, and establish stronger connections with local fans, with the ultimate goal of increasing preseason viewership.
December 6, 2023 • 4 min read
It's been over a decade since the most recent entry in the wildly popular "Grand Theft Auto" series came out in September 2013, meaning anticipation for "GTA 6" has been building for years. Rockstar titled yesterday's trailer as "Trailer 1," making it clear that the company is poised to launch a massive marketing campaign in the lead-up to the game's 2025 release.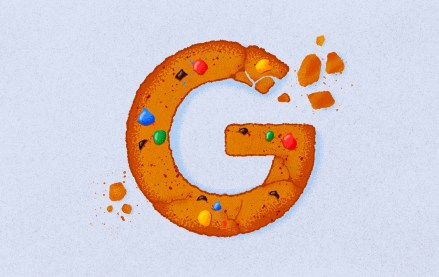 December 6, 2023 • 4 min read
A healthcare client that decided to scrap all conversion tags and cookies within weeks provides a case study for what will likely be a common experience in a year's time.